This event ended on 27 May, 2023.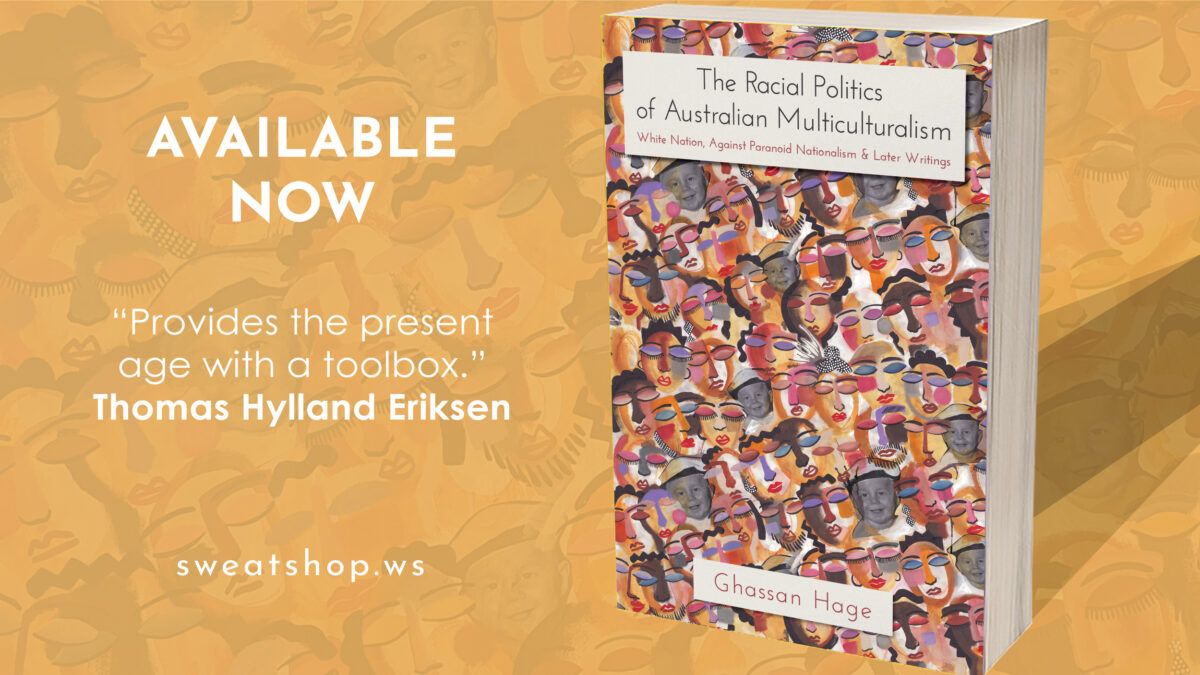 "When Ghassan Hage's seminal study on racism in Australia, White Nation, was published 25 years ago, the Cronulla riots, Christchurch massacre and Black Lives Matter movement all lay ahead. Hear from a lively panel of writers and thinkers as they consider how racism and white privilege have changed here since then and what lies ahead on the cusp of a referendum on the First Nations Voice to Parliament. Anthropologist and social critic Ghassan Hage, Palestinian-Egyptian author and academic Randa Abdel-Fattah, The Sydney Morning Herald culture editor Osman Faruqi, and Gomeroi academic and author Amy Thunig are joined in conversation by global diaspora expert Andonis Piperoglou.
Presented with Sweatshop: Western Sydney Literacy Movement."
Diversity Arts Australia is proud to support Sweatshop's publication of this groundbreaking collection The Racial Politics of Australian Multiculturalism by Ghassan Hage, which includes Ghassan's major works, White Nation and Against Paranoid Nationalism.
Learn more about the event
Join the event at Sydney Writers Festival
Register now