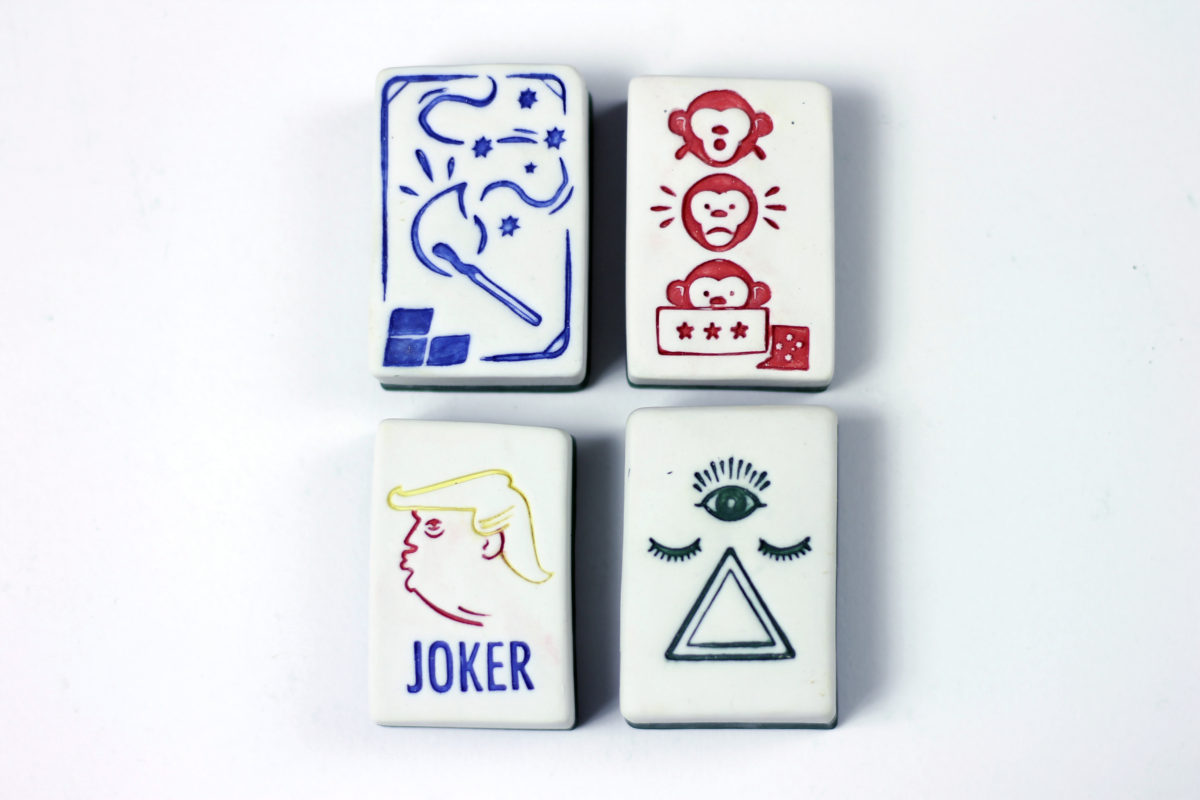 Rituals of Resistance: Inner West Artists Respond To I Am Not A Virus presents the work of ten Inner-West artists commissioned through Diversity Arts Australia's I Am Not A Virus initiative. These creatives have been commissioned to create new work across a range of mediums including visual arts, performance, screen, audio-visual and more. In partnership with Inner West Council, this artist-led project confronts xenophobia, resists stereotypes and provides a counter-narrative to the long-standing racism in Australia which has intensified against Asian-Australians during COVID-19.
Join Diversity Arts Australia and panellists Susan Chen, Benjamin Oh, Martin Reyes and special guest Craig Foster as they discuss I Am Not A Virus, an artist-led project that confronts racism and provides counter-narratives. Chaired by Diversity Arts Australia's Executive Director Lena Nahlous, this panel relates to the Rituals of Resistance Exhibition at Thirning Villa.
There will be performances by Beryl La (dance) and Jasper Lee-Lindsay (spoken word piece). This event will be live-streamed online.
Please email info@diversityarts.org.au if you have any access needs.
Presented by Diversity Arts Australia and Inner West Council Living Arts.
(Image credit: Susan Chen, I'm not racist, but… (Australian Mahjong), 2021, Porcelain underglaze, photo courtesy of the artist)
PANELLISTS
SUSAN CHEN is a Sydney-based Ceramic artist, working out of her studio in Sydney's Inner West. Chen's work explores the intersection of art, design and craft, currently focusing on the use of digital technology in the ceramic art-making process. Chen is interested in the changing narrative and perception of traditional ceramic making techniques, and how they can be applied in a contemporary context. Chen often finds her inspiration in the mundane of the everyday. She is an acute social observer and creates sculptural interpretations and unique narratives from social debris that is left behind, both in the physical and digital realm. Her work highlights the significance of the object in the ephemeral nature of the digital world.
CRAIG FOSTER is a former Socceroo, Broadcaster, Adjunct Professor Sport & Social Responsibility and Human Rights Advocate. Following a celebrated football career as Australia's 419th Socceroo & 40th Captain, Craig has become one of Australia's most respected broadcasters with an 18-year, triple Logie winning career with Special Broadcasting Service (SBS) Australia. Craig believes that we all must have the courage to raise our voice for others, irrespective of the cost to ourselves as part of our social, community responsibility and shared humanity. And he leads the way by speaking out wherever he finds injustice. Craig is leading the campaign for #RacismNotWelcome. The #RacismNotWelcome campaign is a community-led, grassroots initiative intended to acknowledge the existence of racism, validate people's lived experiences with racism and normalise conversations about racism whilst igniting change.
BERYL LA is an emerging Sydney-based performer, choreographer and educator. Her interdisciplinary work has taken shape in various forms (live performance, film, installation and visual arts) but has always referenced the body and movement as a point of archive. As a second-generation Vietnamese-Chinese Australian and first-generation artist, she is curious about the human experiences of cross-cultural bodies and challenging stereotypes via contemporary experimental modes. Beryl is currently an ensemble member with The Powerhouse Youth Theatre (PYT) and dancer with Future Makers, facilitated by DMC. With a Bachelor of Arts/Education from UNSW and a passion for lifelong learning, she is also a secondary English, dance and drama teacher and teaching artist for youth arts programs.
JASPER LEE-LINDSAY is an emerging actor and playwright, currently living and working on unceded Gadigal land. As an actor, he has appeared on stage in Follow Me Home for ATYP, and in the web series After Nightfall for Tunks Productions. As a writer, his first short play, Arthur & Marilyn, won the Festival Director's Pick and Best Script award at the Short + Sweet Festival in both Sydney and Hollywood in 2017. In 2019, his short play The Iceberg was featured in Intersection: Arrival for ATYP. Jasper studied acting at AFTT, received writing mentorship through ATYP and Montague Basement, and has been supported by KXT in developing his theatre-making practice.
BENJAMIN OH is the National Convenor of the Asian Australian Alliance's Rainbow Alliance. He has worked with the global LGBTIQ network over a number of years serving in a number of positions including as Secretary and Board Member of the Global Network of Rainbow Catholics, the Chair of the GLBTIQ Intercultural and Interfaith Network and as a Management Committee Member of the Gay and Lesbian Rights Lobby.
MARTYN REYES is a Filipino-Australian writer and artist, working on Gadigal land. He holds a BA in Communication (Journalism) from the University of Technology, Sydney. Martyn explores various intersections of identity in the form of creative nonfiction. His work can be found in the Sydney Review of Books, Kill Your Darlings, SBS Voices, LIMINAL Magazine and more.
LENA NAHLOUS is the Executive Director of Diversity Arts Australia and host of The Colour Cycle podcast. She is an experienced CEO, producer, curator, artistic director and facilitator with a long-term commitment to racial equity in the arts and creative sectors.
Due to Covid-safe restrictions, bookings are essential