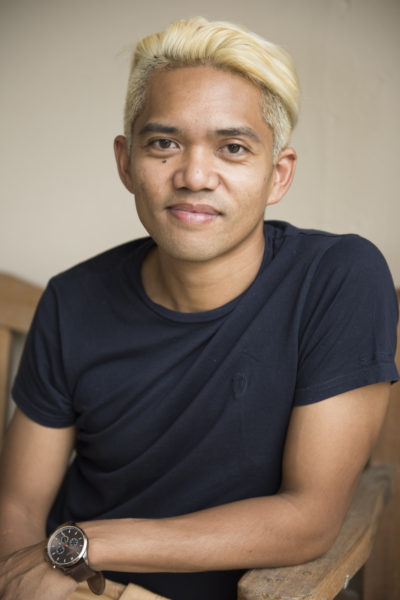 Vonne Patiag is a writer, director, producer and actor based in Western Sydney. His screen acting credits include TV series Seven Types of Ambiguity for Matchbox Pictures and Window, amongst others.
"I am interested in producing personal stories that explore queer/ethnic intersections and that dissect issues of racism and geographical prejudice prevalent to the Western Sydney area."
Unrecognisable, even to themselves
Vonne's short documentary Shading will examine current practices of 'white-washing' ethnic skin tones of performers in the film and theatre industries. "The film will critique current arts practices, as many technicians are unfamiliar with the nuances of darker shades of skin, leaving many performers unrecognizable even to themselves. These ideas stem from my own personal experience of acting," says Vonne.
Shading aims to promote inclusivity in the creative sector, using personal voices with strong imagery to celebrate diversity in Parramatta.