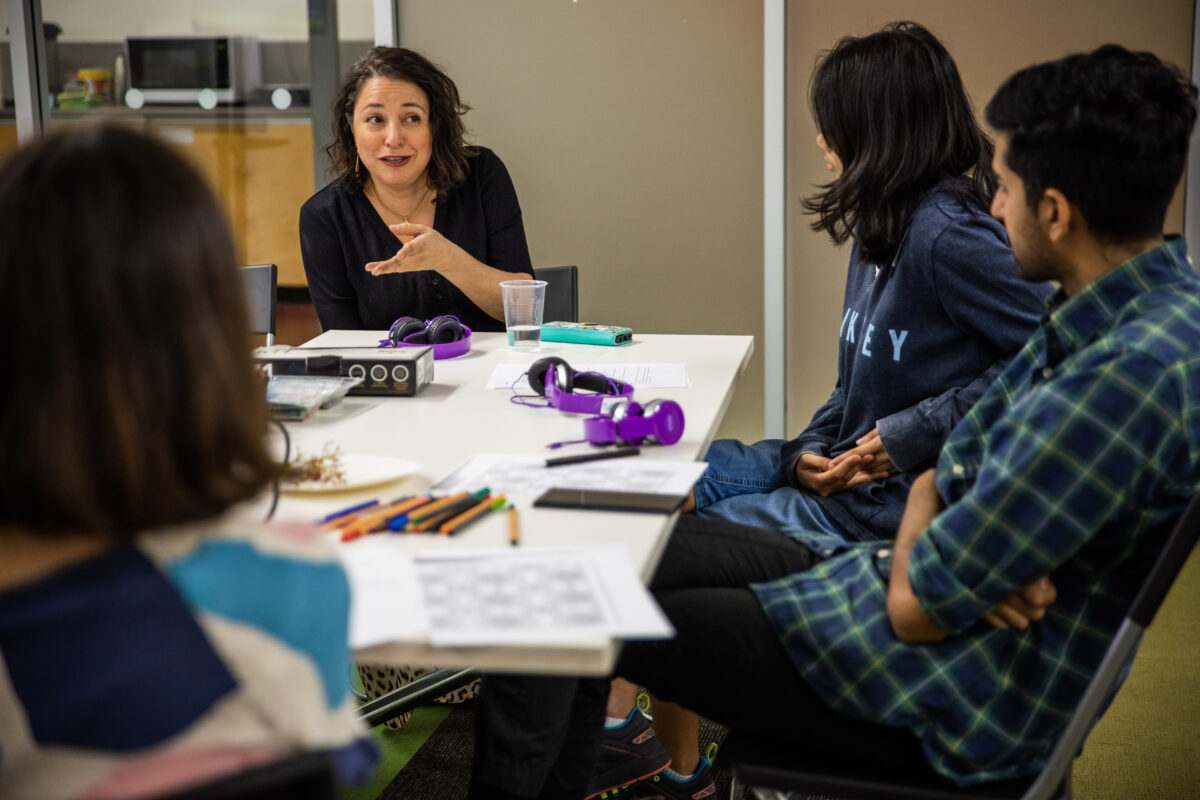 Support Diversity Arts Australia
Make any tax-deductible donation by credit card or PayPal.
Support us on Patreon
For early access to creative content, follow us on Patreon.
Support us
Why help increase cultural diversity in the arts? Your donation will help us keep doing the important work of:
Building a robust arts and creative sector that truly reflects our lived experiences as Australians, enriching and helping us to interpret our contemporary lives. We work towards an arts and cultural sector that has greater diversity in storytelling, programming, leadership, audiences and participation.

Sharing knowledge and leading practice
Through our Creative Equity Toolkit, our Colour Cycle Podcast, and our training, symposia and programs, we provide spaces for learning, connection, dialogue and reflection. We support organisations to grow and thrive by working with them to build capacity and understanding.

Supporting culturally diverse artists
Support diverse artists, specifically those who are underrepresented, to access opportunities, employment and new audiences for their art through our strategic initiatives like Storycasters, Stories from the Future and Pacesetters.

Research and Development
We undertakes research, benchmarking and knowledge-sharing to track, measure and identify barriers, systemic discrimination, leading practice and trends.
"At Diversity Arts we're incredibly ambitious for cultural change, but the scope of our work can be huge and isn't going away in a hurry.

The labour that Diversity Arts undertakes year after year is sustained due to the unity, partnerships and leadership across communities,organisations and activists like you, and we are truly grateful.

This collective effort means we have been able to do the work! This year alone, we've delivered free and subsidised training, artist showcases, talks, research, two seasons of the Colour Cycle podcast, and commissioned reviews and works from artists.

Please donate now and help us continue to support and amplify the diverse talent in our community. We appreciate your support."

In solidarity,
Initial data from the 2021 census reveals Australia continues to become more culturally diverse. Almost half of us have at least one parent born overseas (48.2%), and almost a quarter of us (24.8%) speak a language other than English at home and just over a quarter of us (27.6%) report being born overseas.
The growing number of first-generation migrants means Australians' ancestry will change significantly over the next decade. Australia will continue to change and look different, however, this figure is not reflected in Australia's mainstream arts and screen sectors. Systemic discrimination, tokenism and misrepresentation continue to create barriers within the arts and cultural sectors.
Only 10% of professional artists are from a non-English speaking background, according to the Australia Council. And in our TV drama, Screen Australia found that 82% of characters are Anglo Celtic, when they make up only 68% of the real Australian community. Over half of Australian arts and screen organisations do not culturally diverse people in leadership roles as revealed by our Shifting the Balance report.
Diversity Arts Australia is working to build an arts and screen sector that truly reflects our community. We believe increasing diversity in our creative sphere will strengthen our society and build understanding and connections within our community.
Support Diversity Arts Australia
Make a tax-deductible donation by credit card or PayPal.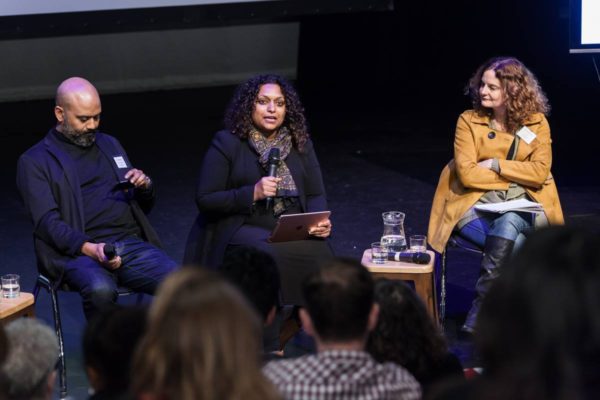 'Diversity Arts Australia champions new voices and creates pathways to publication, production, and performance for artists who do not have the networks that enable them to be seen and heard in Australia. It would not be possible for me to do the work that I do without the support of organisations such as Diversity Arts. 
For immigrant artists who are under-represented in the Australian arts landscape, and in the stories that Australia tells itself and the outside world, the importance of the work done by Diversity Arts in advocating for change cannot be overstated. 
Diversity Arts Australia does the crucial work of supporting under-represented and marginalised voices. In turn, they deserve support …'  – Roanna Gonsalves, Award Winning Author, The Permanent Resident
Here's how we've been doing it so far. 
– 100,000+ people accessed our free online resources, including the Creative Equity Toolkit
– 5000+ creative practitioners participated in our training programs and seminars
In recent years we've supported and created opportunities for artists during intense and difficult times. 
— Our Stories From the Future project trained 65 young culturally diverse citizen journalists over 3-years, providing paid work and publishing 125+ reviews, articles and content pieces;. 
— We've commissioned 500+ artists and writers including 68 artists as part of the I am Not a Virus project and 65 as part of StoryCasters.
— We've advocated strongly for a fairer and more equitable sector, through practical building blocks: we produced three 'Lost Work for Creatives of Colour' reports to feed back key issues; 1,000+ people have participated in our Fair Play capacity-building and training programs; our Creative Equity Toolkit provides free, practical and accessible resources for the sector and creatives; we developed the I am Not a Virus Australia project, website and exhibition series to counter anti-Asian hate.
In 2021 alone, we presented 260+ seminars, training sessions and masterclasses to the arts, screen and creative sectors in Australia. 
Although we're a small organisation, at Diversity Arts, we have big ambition to work with culturally diverse creatives and sector organisations to combat cultural and racial inequity.
Support Diversity Arts Australia
Make a tax-deductible donation by credit card or PayPal.