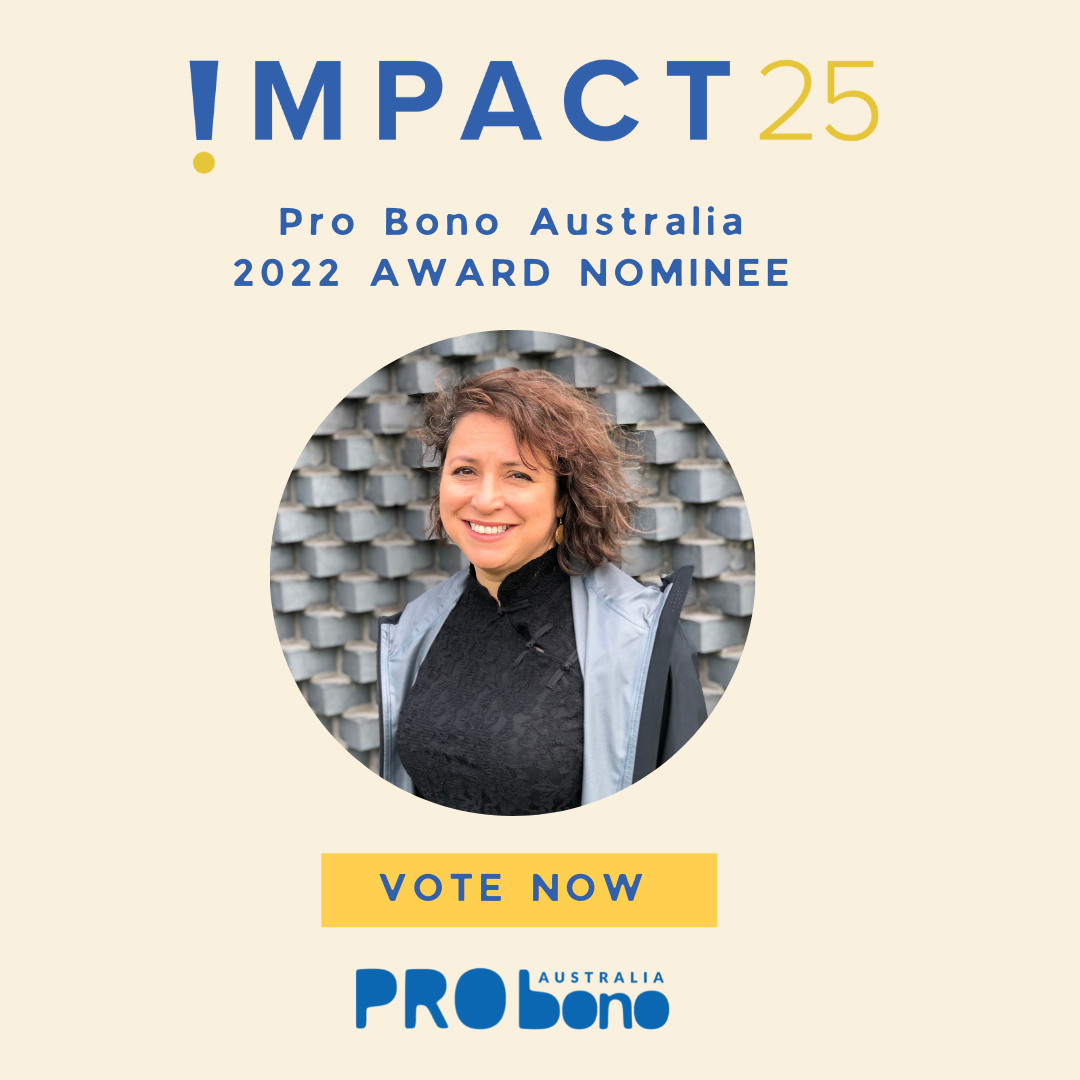 We are proud to announce that Lena Nahlous, our CEO has been nominated for the Pro Bono Australia 2022 Impact 25 awards. These awards are an established accolade that recognise innovators and collaborators making a positive impact in the social sector and their communities Lena has been nominated for her inspiring work within the creative sector.
As CEO of Diversity Arts Australia, Lena has been fighting racism and elitism since childhood. Growing up, she experienced racism first-hand as the daughter of Arab migrants. This led her to a career dedicated to advocating for social justice, equity and human rights, and a commitment to amplifying underrepresented and marginalised voices, particularly in the creative sector, including in literature, art, film, music, and performing arts.
Lena envisions a true representation of Australia's multicultural society on the walls of our art galleries, our screens and on our bookshelves. In 2020, Lena won the Western Sydney Woman Leader of Change Award.
Please show your support for Diversity Arts by following the link and casting your vote for the 2022 Impact 25 Award below!
Vote to recognise Diversity Arts' Work
Voting closes on 1 February 2022
Vote Now