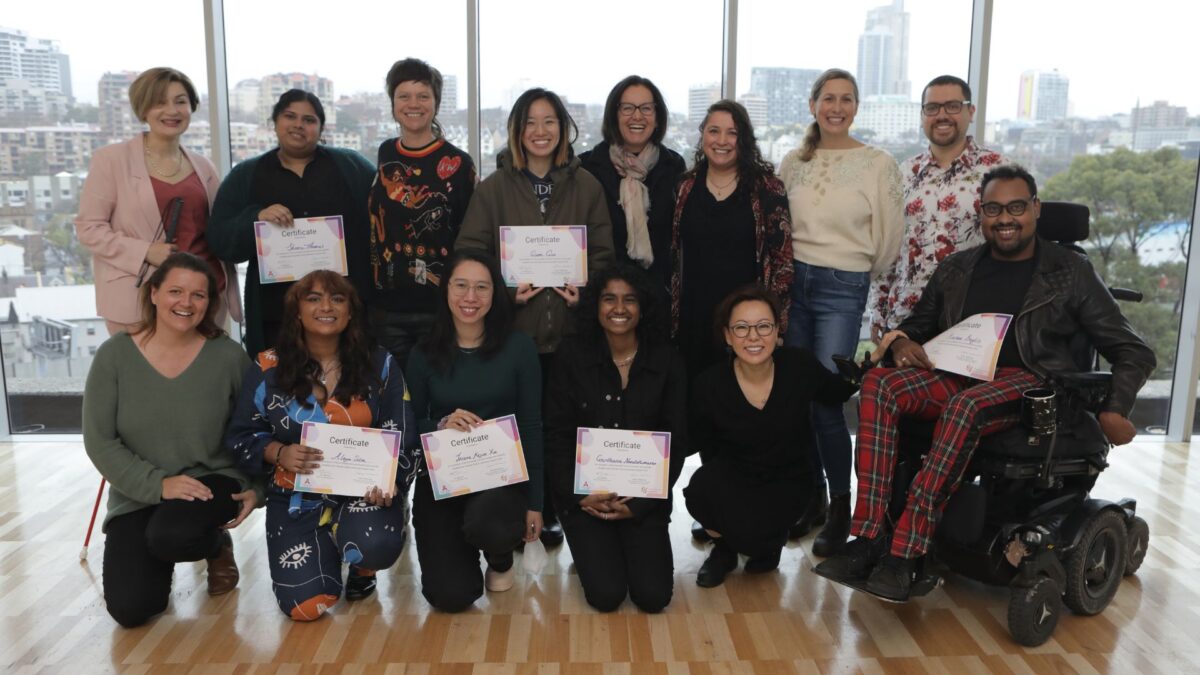 Applications Open 2023 Ripple: Disability and Culturally Diverse Internship Program
Applications are now open until Monday 5 June at midnight!
For more information and to apply, please visit Accessible Arts:
Apply now
Now in its second year, this valuable program is led by Accessible Arts in partnership with Diversity Arts Australia and a range of arts and cultural organisations. These paid internships include specialised industry training and part-time work experience at leading arts and cultural organisations over a 20-week period.
The arts organisations participating in this exciting program include the Art Gallery of New South Wales, Utp, APRA AMCOS, 4A Centre for Contemporary Asian Art, Lismore Regional Gallery and National Portrait Gallery.
Applications are warmly encouraged from any NSW or ACT-based person over the age of 18 who identifies as both a person with disability or who is d/Deaf as well as culturally and linguistically diverse, including those who identify as people of colour, Black people, and people from migrant and refugee backgrounds.
Person with disability includes anyone with sensory or physical conditions, learning disability, chronic illness, mental health conditions or who is neurodivergent.
Applications are encouraged from people with all levels of previous experience, including those new to the workforce.
All interns will be provided with assistance prior to starting and during their internship, matched to their individual access requirements.