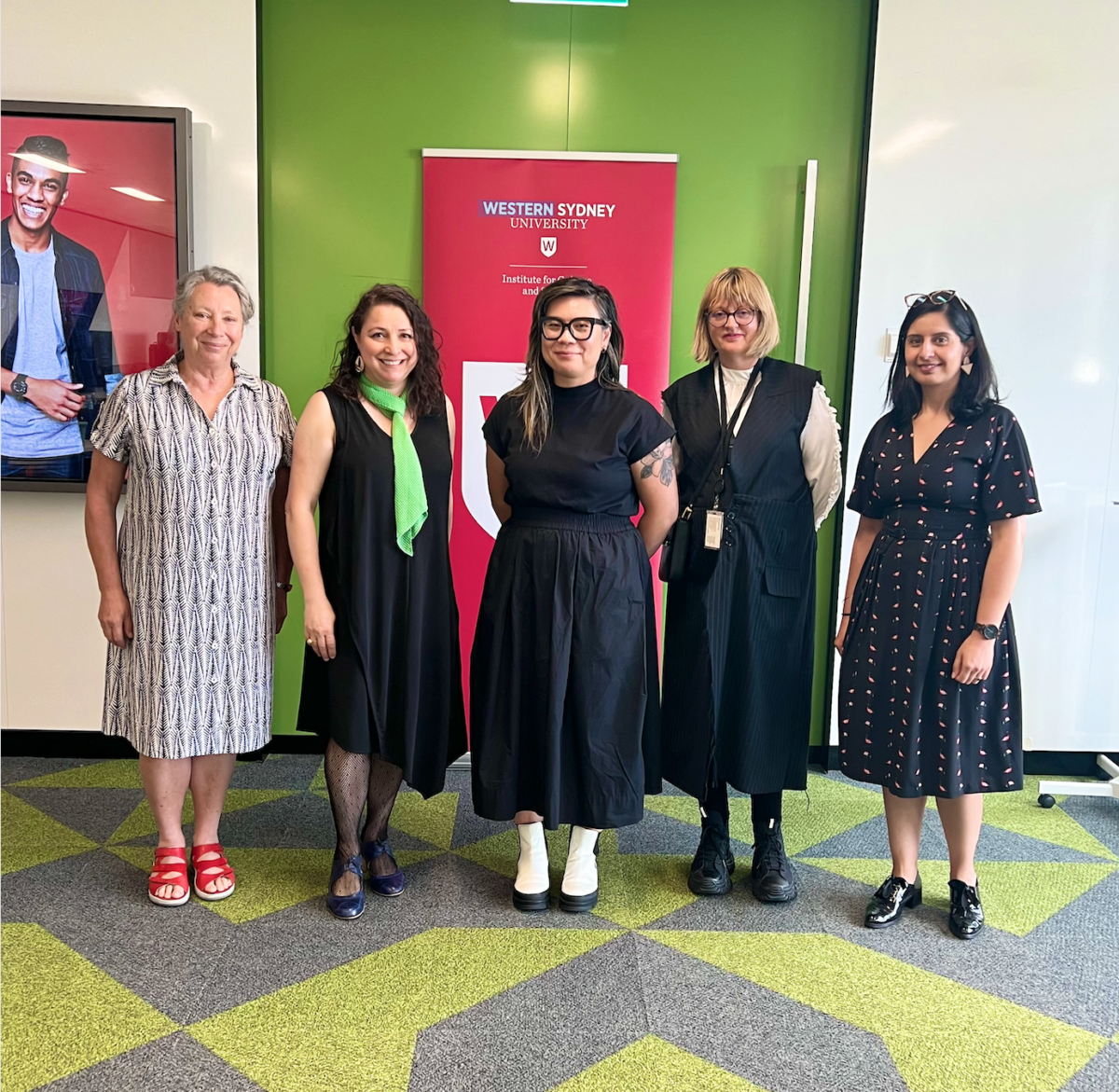 Diversity Arts Australia's CEO Lena Nahlous recently had the opportunity to speak at the event "Beyond Diversity and Towards Inclusion in Cultural Institutions" by Institute for Culture and Society, Western Sydney University. The panel discussions at the event centred around conversations about what diversity means, whether it is still relevant, and how it can move towards inclusion in representations and public policy. The panel discussions featured academics and industry practitioners, as well as opportunities for discussion and networking.
Panel Discussion I: Policy, Organisational Culture and Service Provision
Shivanjani Lal, Parramatta Artist Studios and Cultural Services
Zainab Syed, Belvoir St Theatre
Professor Gerard Goggin, University of Sydney
Associate Professor Lucy Nicholas, Western Sydney University
Panel Discussion II: Representation in Cultural Production
Lena Nahlous, Diversity Arts Australia
Dr Deborah Lawler-Dormer, Museum of Applied Arts and Sciences
Dr Cecelia Cmielewski, Western Sydney University
Dr Katrina Sandbach, Western Sydney University
The event provided a productive space for discussions around the key issues relating to diversity and inclusion, with the aim of producing a discussion paper that encapsulates some of these ideas and maps the use of 'diversity' discourses in cultural institutions.