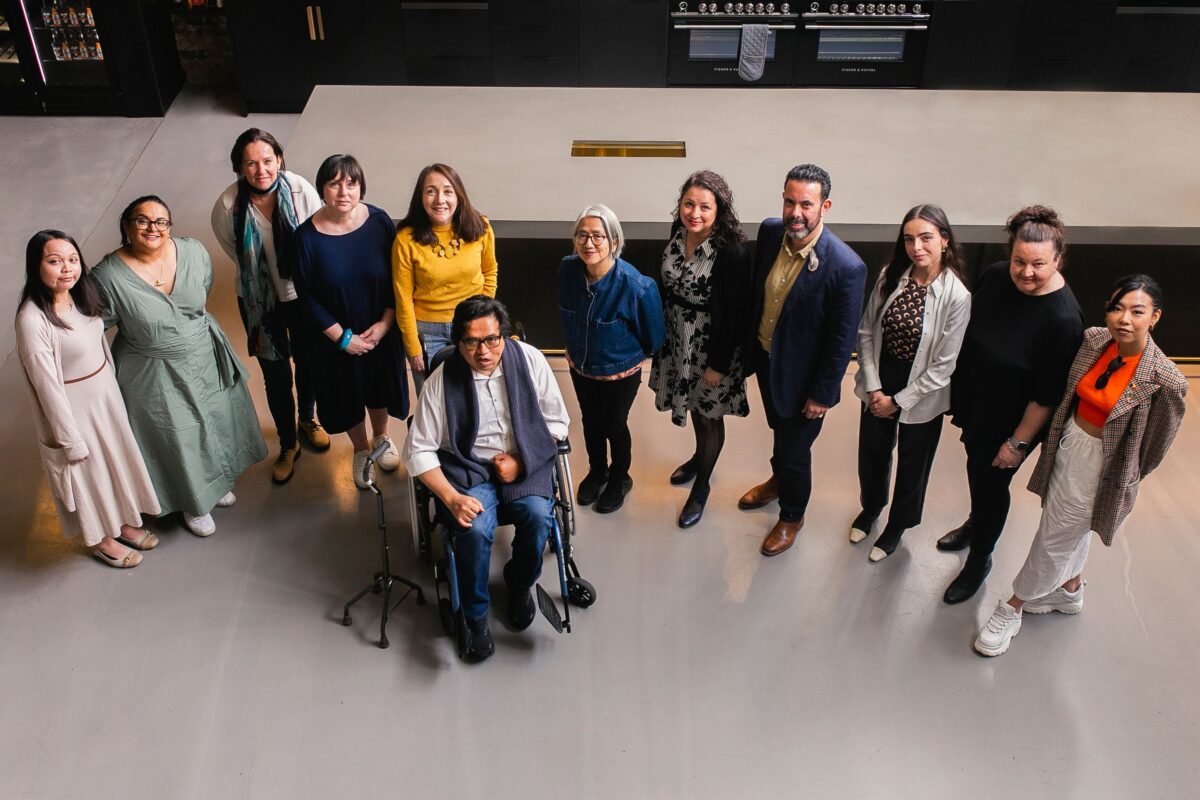 In 2022, Diversity Arts Australia celebrates 21 years of advocacy for racial & cultural equity in the arts.
Our story begins in 2001 as Kultour, focusing on touring diverse artists nationally. In 2016, Kultour made the move to Western Sydney and began its next chapter as Diversity Arts Australia.
Since then, Diversity Arts has grown into a strong national voice for ethnocultural and migrant equity, anti-racism and cultural diversity in the arts.
Donate Now
Donations help us amplify important voices and promote racial equity across the arts and creative sectors nationally.
Make a tax-deductible donation today to help us continue our work.
Please note we have done our best to identify the artists and works in our archives but haven't been able to identify them all. If you can help please get contact us! Thank you. 
Music –'Daily' by MC Trey 
Assistant – Glaiza Perez
Video Producer – Carielyn Tunion 
List of works featured 
Reliquary Festival Performance, Kultour 2010 
3A Rebirth, Kultour 2010
6/7 Empty by Jade Dewi Tyas Tunggal, Kultour Tour 2008
En Trance by Yumi Umiumare, Kultour Tour 2009
Teuila Postcards by Polytoxic Loves You, Kultour Tour 2009
Intersect, 2018 – 2020
Pacesetters, 2018 – 2019
Shifting the Balance Report, 2019
Fair Play Symposium, 2019 
Stories from the Future 2019 – 2021 (ACT workshop co-hosted by Diversity Arts & The Street, NSW workshop co-hosted by Diversity Arts & PAS Studios, TAS workshop co-hosted by Diversity Arts & Moonah Arts Centre)
Stories from the Future Refugee Artists Workshop, 2020 (Refugee artists workshop co-hosted by Diversity Arts & Refugee Art Project)
How to be Anti-Racist in the Arts, Creative Equity Toolkit Launch, 2020 (Partners: British Council, Create NSW, Sydney Opera House, Creative Victoria, Western Sydney University)
I Am Not A Virus, 2020 – 2022 (Zachary Lopez,  I'm not racist, but… (Australian Mahjong) by Susan Chen)