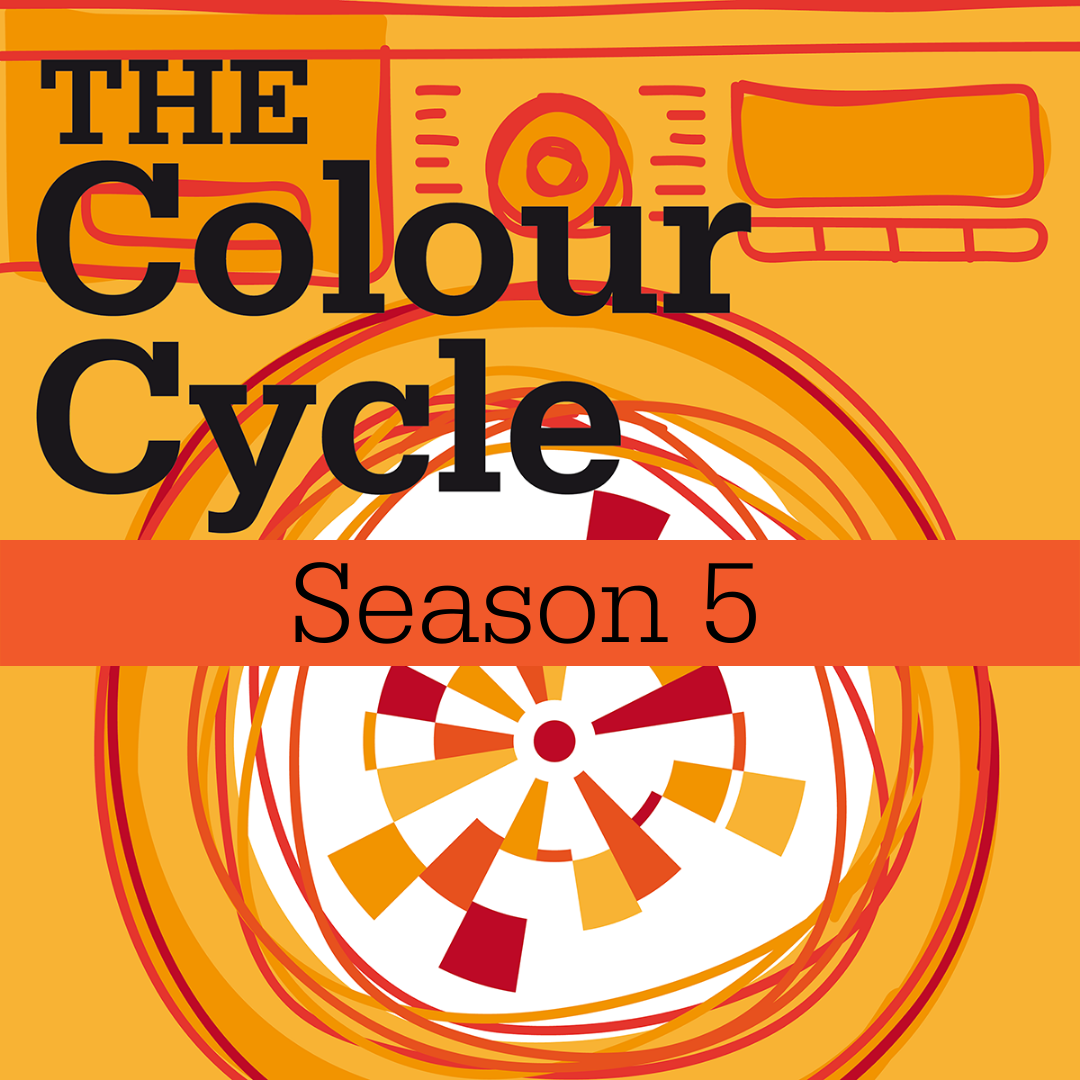 Colour Cycle Season 5 launching soon
Keep an eye for this compelling new season of Diversity Arts Australia's' Colour Cycle podcast coming soon! This Colour Cycle season is a takeover by Diversity Arts' StoryCasters, a collective of young culturally diverse content producers. StoryCasters is a project of Diversity Arts Australia and provides training and mentorship to young culturally diverse digital producers.
The Colour Cycle Podcast is on all good listening platforms: Spotify, Apple Podcasts, Anchor, Castbox, Castro, Deezer, Google Podcasts, iHeartRadio, Listen Notes, Overcast, Playerfm, Pocket Casts, Podcast Addict, RadioPublic, SimpleCast, Soundcloud, Stitcher, and TuneIn.
Episode 1- Coming to Australia
On this compelling new season of DARTS' Colour Cycle podcast, led by emerging young digital producers from the Storycasters project, our first episode features gripping stories on the ways overseas-born artists have adjusted to Australia's arts and culture landscape.
Storycasters graduate Vir Kaula chats with talent from Newcastle-based arts company Octapod, including writer and comedian Elena Terol, painter Cristina Matas and actress and director Stephanie Rochet. The lively foursome share migrant perspectives on navigating a new creative sector, the importance of community and how their individual experiences have shaped their artwork.
Episode 2- Living between cultures
Hear from dynamic women unpacking what it means to live a cross-cultural existence in Australia.
Live from Boundless Festival, StoryCasters podcaster Connie Khoo chats with acclaimed author Alice Pung about how she experiences intercultural relationships, her outstanding writing journey and more. Broadcaster and writer Tanya Ali also sits down with Yorta Yorta musician ALLARA about pride in her identity and making music during a global pandemic. Finally, we hear personal reflections from Storycasters graduates Hannah Lai and Alison Tanudisastro, who shine a light on what it means to be 'third' and 'fourth' culture kids.
Episode 3- Industry Pipelines
Live from the Fearless Curious event, award-winning journalist and media personality, Marc Fennell speaks with StoryCasters podcaster Sharon Masige  about how industry pipelines can be transformed for greater equity. In an equally engaging conversation, Newcastle Art Gallery's Zana Kobayashi sits down with Storycasters podcaster Vir Kaula to share her experience working in the region's creative sector and the importance of community action, especially when cultivating change in rural NSW.
Episode 4- Boundless: the joys and insights of literature
Can joy and insights flow from writing, literature, screenwriting and other forms of the craft? Our StoryCasters chat with an eclectic group of storytellers and share stories of their own.
StoryCaster producer Sharon Masige shares a reflective piece on her childhood love of books and the importance of finding representation, while Natesha Somasundaram, a playwright, screenwriter and actor, speaks with broadcaster Tanya Ali about navigating a changing arts space.
Live from Boundless Festival, Sharon chats with  award-winning speculative fiction author Eugen Bacon, to talk about her writing process, how her African-Australian identity influences her work, and more. StoryCaster producer Vir Kaula also talks to ABC News journalist Ahmed Yussuf about the importance of creative hubs.
Episode 5- Making music in lockdown
COVID-19 has had a devastating impact on the arts sector, and the music industry in particular. Broadcaster and writer Tanya Ali speaks to three incredibly talented musicians about their work and how the pandemic challenged them to transform their creative processes.
Singer and songwriter GLO discusses the creation of her track "Transmute" during one of her state's many lockdowns and the significance of the Black Lives Matter movement, while Māori artist A.GIRL talks about growing up in Western Sydney and how her childhood has influenced her music. Adelaide-based producer Strict Face also joins Tanya to tell us how the multitude of nightclub shutdowns affected his career and creative process.
Episode 6- From Western Sydney to Newcastle: art making and producing
On this episode of DARTS' StoryCasters-led Colour Cycle podcast, we partner up with Newcastle, NSW-based arts organisation, Octapod, to talk to five regional artists about working in the arts outside metropolitan areas. Western Sydney StoryCaster producer Vir Kaula hosts an important discussion about the strength of the local community and what it's like being an artist in the Greater Newcastle region.
We'll meet Octapod talents Indeah Clark and Tamahae Puha, the duo behind the Skux Az, an art collective focused on bringing dynamic and more 'unconventional' art into Maitland. Also, Jamie Bastoli, a multidisciplinary artist, discusses finding a supportive community, and Gunggandji photographer, DJ and visual artist Wanjun Carpenter speaks about the political power of art. Vir is also joined by actor and theatre maker Roger Ly, talking about the value of producing art for multicultural communities.
S5 Ep7- Communities of Practice
How does it feel to be surrounded, supported, and inspired by community?. We hear from Sarah Ayoub, a freelance journalist and author of young adult novels including The Yearbook Committee and The Cult of Romance, as well as StoryCaster graduates Annie Brockenhuus-Schack, Sarah Mendoza, and Hannah Lai, a group of passionate creatives exploring the significance of community and collaborative art.
Recorded and produced on the unceded lands of the Cabrogal of the Darug nation, the Mulgoa of the Darug Nation and the lands of the Awabakal, Worimi, Wonnarua and Darkinyung peoples. Always was. Always will be. Aboriginal Land.
Get Early Access on Patreon
Can't wait for the launch and want to hear the Colour Cycle Season 5 now? Get early access and bonus episodes on Patreon!
Listen Now