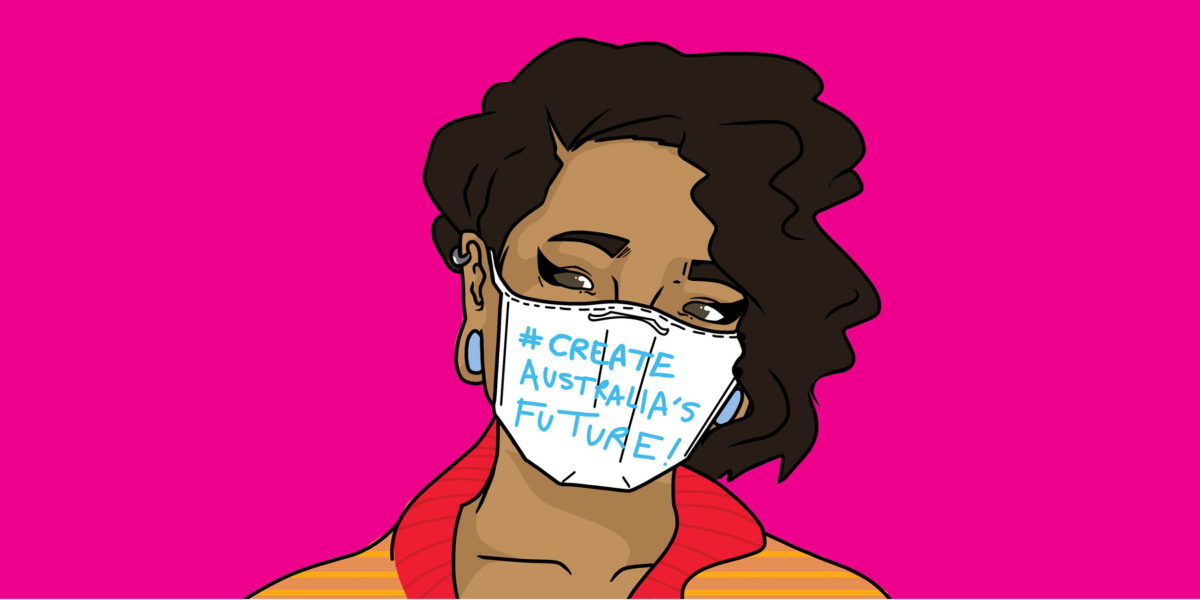 Calling arts lovers and creatives! We're encouraging anyone and everyone to join in using #CreateAustraliasFuture from Tuesday 7 April to capture the attention needed to bring equitable wage subsidy support. Don't forget to tag your MPs.
Diversity Arts is supporting this campaign, which was initiated by NAVA and West Australian Ballet as we want to ensure that the true diversity of Australia's creative sectors is represented.
Post a picture of yourself holding up a sign featuring the hashtag #CreateAustraliasFuture to your Facebook/Instagram/Twitter account.
Caption it with how you're missing out on government support or why we need an industry package. Tag your local MP. Tag NAVA and Diversity Arts Australia so we can see your post and share it.
With all signs indicating we are no closer to securing a wider creative industry package, let's do our best to achieve a critical mass of engagement tomorrow before Parliament sits on Wednesday 8 April to refine and adopt the wage subsidy and more.
Together we are stronger!
Join in the NAVA campaign here.