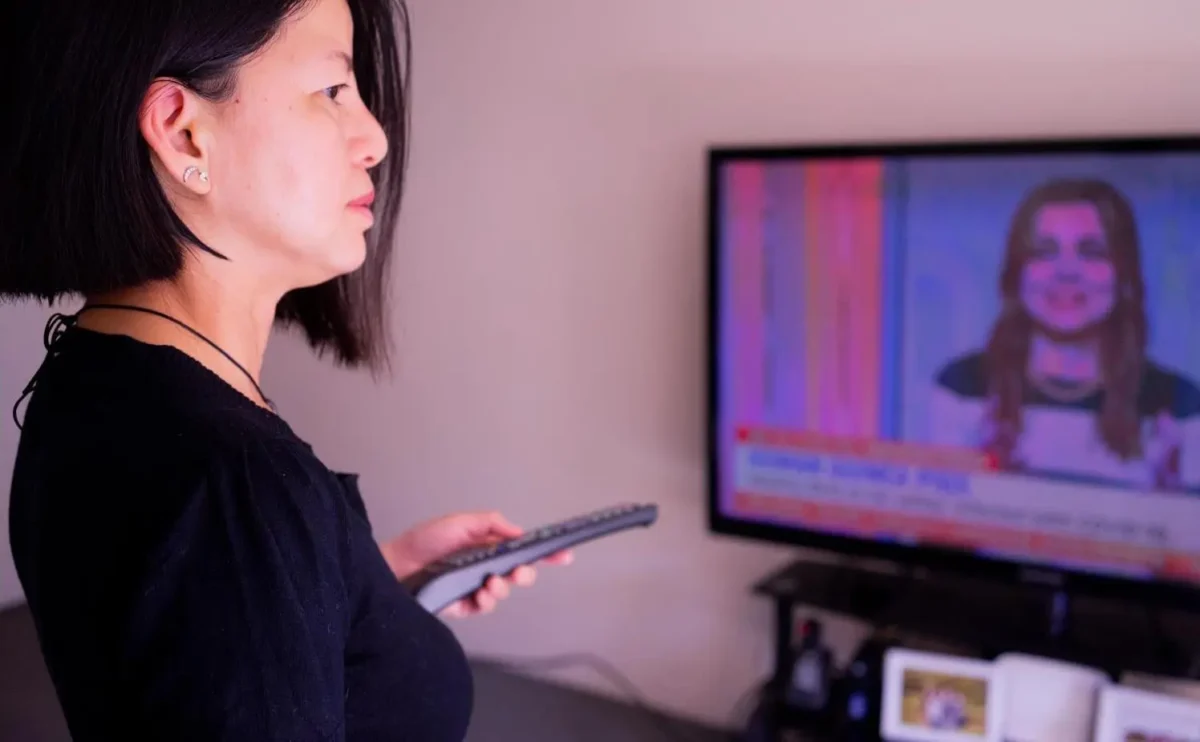 The pandemic experience shows we can't afford to ignore this problem any longer, argues multimedia producer Mary Tran. She offers ideas for change, in this piece supported by Diversity in Australian Media.
The pandemic threw a spotlight on one long-standing issue: communication channels between Australian mainstream news media and culturally diverse, non-English speaking communities have for so long been ineffective, poorly funded or non-existent.
Melbourne's second lockdown was an example of how catastrophic this could be. Victorian Premier Dan Andrews admitted his Department failed to connect to 'groups who perhaps don't necessarily engage with mainstream media the way [other Australians] do'. 
As a consequence:
The number of COVID-19 cases ballooned and death rose in the state.
Melbourne went into Stage 4 lockdown and blocks of public housing, home to largely low socio-economic migrant and refugee families, were the first to go.
Migrants and people within ethnic communities felt targeted.
Racial harassment further ignited towards African communities when several media outlets named and shamed two young Black women who crossed borders from Melbourne to Queensland. The Courier Mail even pictured the two alongside the headlines 'Enemies of the State' on the front page. Criticism of this media coverage was made, but it was starkly clear that when communities are underserved and alienated, they bear the scrutiny of Australia's social failures.
Similarly, Dr Umber Rind, a Muslim Yamatji-Badimaya doctor had to put out a cautionary message calling for compassion not racism in response to a recent COVID-19 positive case in a Melbourne Islamic school: '…the virus doesn't discriminate, but from what I see, people do. If you see nasty online comments directed at Muslim or anyone of any particular community try and correct them don't allow racist abuse to flourish whether it's in public or on social media.'
It is obvious that the Australian government needs to improve public health policies, research and engagement with multicultural communities, but the media needs to do their bit too.
The vicious cycle
Language isn't the only barrier. Racial profiling and stereotyping exist in Australian mass mainstream media. This further pushes people of colour away from engaging with TV and radio mainstream news. Numerous studies have shown that for a long time, ethnic communities have been constructed by the media as the dangerous 'unapproachable [and] unassimilable Other' ever since it could stir fear in white Australia and sell sales [PDF]; Refugees who'd fled from war-torn countries are illegal, queue-jumping, immigrants' [PDF] (Klocker and Dunn, 2003). Young Middle Eastern men are the violent 'Arab other', and groups of African youth are trouble (Scott Poynting, 2004). All Together Now also published a recent study that explores this, called  Social Commentary, Racism and COVID-19 [PDF].
Andrew Jakubowicz, Professor of Sociology at the University of Technology Sydney, says the Australia media has an important role to play in promoting social cohesion. Social cohesion is based on trust, and everyone, regardless of race, gender, ethnicity, has the 'right [to have] access to trustworthy content that is relevant and safe, and protection from harassment and intimidation.'
If the media ignores this responsibility, systemic social and racial issues will only thrive.
Tanya Denning-Orman, Director of Indigenous Content at SBS, also summed it up perfectly in an online discussion on the tension between the media and politics: 'Bad public perception informs bad public policies.' If Australians want to move forward together in the right direction, we need to have inclusive discussions with Indigenous and growing multicultural communities. That's hard to do if everyone's pitted against each other roused by dominant, often negative narratives portrayed in the news.
The big question must be this: If it's in our national interest to tackle terrorism and extremism, shouldn't we start promoting social inclusion and a sense of belonging?
Against a bigger beast
The last thing Australian news outlets should want to do is drive Australians further into the dark niches of the web. Commercial interests aside, the internet already is a sinister breeding ground for instability, hate-crime and social unrest. Forget about fake-news, social media platforms like Facebook and YouTube lure people into echo-chambers of sinister political agendas, extremism, divisive content and conspiracy theories. Netflix's latest documentary, The Social Dilemma shows this disturbing phenomena.
The big question must be this: If it's in our national interest to tackle terrorism and extremism, shouldn't we start promoting social inclusion and a sense of belonging?
So what can we do?
In a fair and equal society, everyone has the right to trustworthy information. Mainstream news plays a significant role. If we are going to prepare ourselves for the next global crisis, both the government and the media need to do better in informing migrant communities. Proper communication channels need to be established. And preparation needs to start now.
Some ideas for progress
First, more funding and research needs to be directed towards identifying how culturally diverse groups consume news. Migrant communities can't be lumped together. Proper segmentation, for example, by language, ethnicity and news platforms, need to occur.
The government needs to put more money and resources into existing community broadcasters. The National Ethnic and Multicultural Broadcasters' Council (NEMBC) outlines that 30% of the Australian population (5,957,000) aged 15+ listen to community radio in a typical week. 948,000 listen to community radio exclusively. Yet the body itself is run by 4000 volunteers. We need to support NEMBC's calls for more government funding.
Editors, media outlets and organisations need to acknowledge their collective responsibility to foster social cohesion. Culturally And Linguistically Diverse (CALD) and migrant communities are in the genetic makeup of our country. News media outlets should make genuine steps towards full engagement..
Diversity needs to be reflected in the newsroom. More editorial and decision-making powers need to be passed over to journalists of colour who understand CALD communities best.
Teams of young people from CALD backgrounds who are media savvy should be enlisted and resourced to communicate with CALD audiences better, especially on online platforms. This is championed by both Dr Andrew Jakubowicz and Dr Sukhmani Khorana, a senior research fellow at Young and Resilient Centre, Western Sydney University.
Journalists should abide by the Media, Entertainment and Arts Alliance ethical guidelines when reporting on issues of race. Doxxing (the practice of publishing and broadcasting sensitive personal information online) needs to stop.
A national digital media literacy campaign could help all citizens to tackle fake news, polarisation, extremism and conspiracy theories. This must include migrant and non english speaking communities.
Most importantly, as Ariadna Matamoros Fernandez, the chief investigator at Queensland University of Technology (QUT) Digital Media Research Centre says, 'this work cannot be tokenistic'. Governments, media organisations, social media platforms, and researchers need to work collaboratively with the communities from the bottom up; starting with community figures trusted in their respective communities.
At the heart of it, Australian news organisations need to talk genuinely about their role in multicultural Australia. Forty-nine per cent of Australians are born overseas or have a parent born overseas. Speaking personally, I can only do so much to keep my parents updated on the latest news. Media outlets must build a genuine pathway for us all to move forward as a nation, or they will fail us in the next inevitable global crisis.
First published by ArtsHub on 29 October 2020