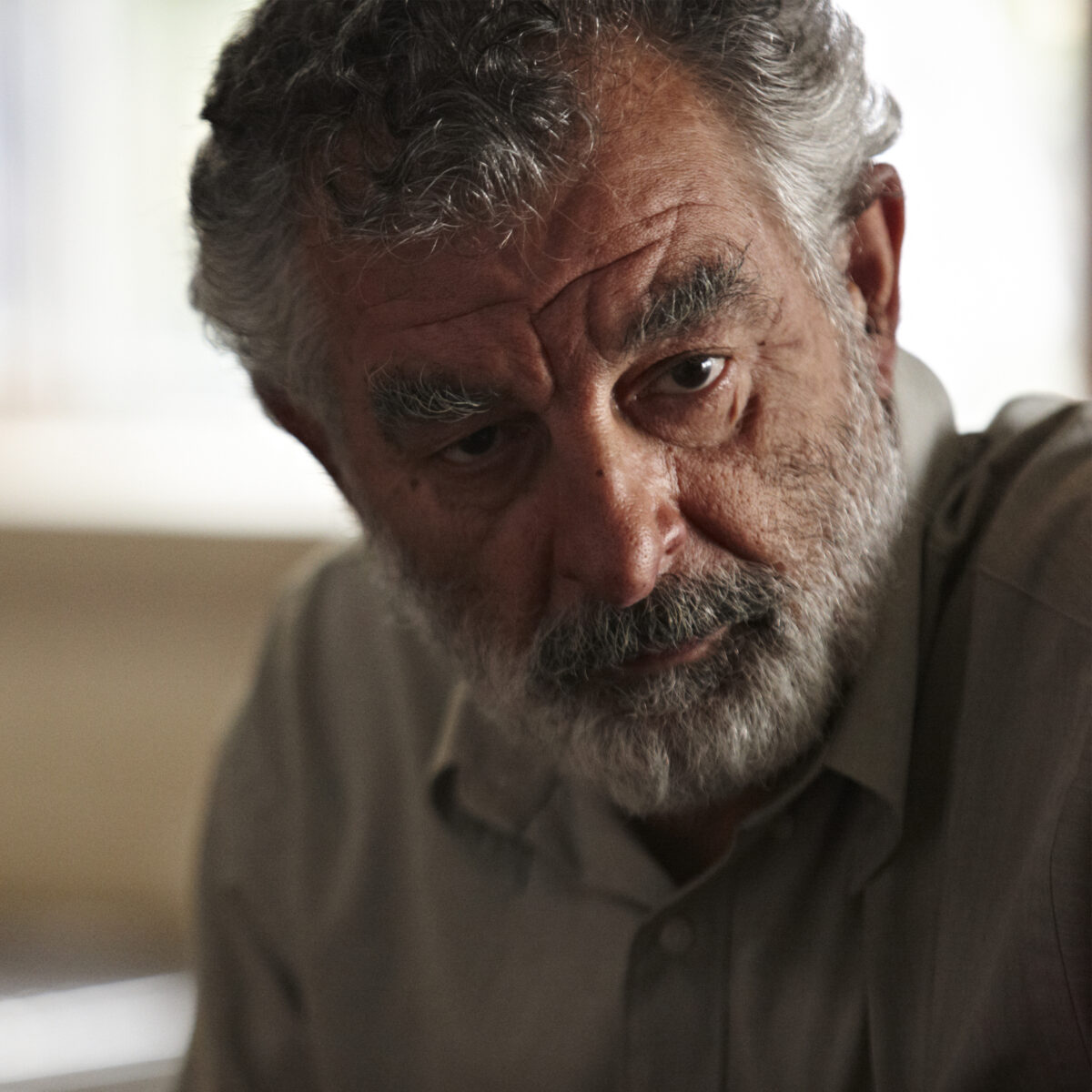 The Show Must Go On
Beloved as 'the wog from Wagga Wagga', Lex Marinos OAM has been advocating for cultural diversity on Australian stages and screens for half a century now.
Words: Dr Cecelia Cmielewski
Back in June, Sydney's lockdown may have prematurely closed Lex Marinos' well-received Happy Days at Old Fitz Theatre, but the veteran actor has kept busy.
While he patiently awaits his return to the Samuel Beckett play, the Greek-Australian stage and screen doyen has a new gig: podcast host for Australians aged 55 and over. 
"I'm currently engaged with The Baby Boomers Guide To Life In The 21st Century, syndicated through Community Radio Network," the 72-year-old says. "I'm having a great time co-hosting with Patricia 'Little Pattie' Amphlett."
Alexander 'Lex' Marinos was born and raised in New South Wales' inland farming region of Wagga Wagga. In his early teens, he moved to Sydney and later completed an Honours in Drama at UNSW. His first acting gig was in 1970 on the ocean-going adventure series, The Rovers.
There were very few "ethnic faces" on TV and in theatres when Marinos got his start. He recollects First Nations characters were frequently "played in Blackface by Anglo actors". Higher-ups would hire those same white actors to portray Southern European or Middle Eastern characters using "big black moustaches" and depict Asian characters using "a rubber band around their eyes, with silly Charlie Chan accents". 
When Kingswood Country debuted in 1980 and Marinos was hired to play Bruno Bertolucci in the popular sitcom, it was his opportunity to break the mould. He had previously worked with the show's writers, Gary Reilly and Tony Sattler, who wanted an Italian-Australian to play the character. Marinos, however, had other plans.
"I had been working in TV and theatre for ten years by that stage and gotten used to the notion that 'otherness' was a very generalised term and could be used for any other [ethnicity]," he explains. 
"When we started to read the script, this kind of chill descended on the room. The writers' expectation was I would do this with an accent. My contention was, Look, we've been talking here for half an hour. You know me—this is my accent—the character was born in Australia. There are heaps of kids like me born here that don't have accents. To their credit, they understood that and were fine with it."
The role of Bruno was one of the first sustaining parts for a non-Anglo character on Australian television. Kingswood Country provided Marinos with stable employment for several years, the actor recalling how his portrayal resonated with audiences then and is fondly remembered today.
"It's very gratifying," he says. "It did provide a focal point for kids who were 'Other', and to see someone representing them on TV became not a responsibility of sorts, but I became aware of it.
"I still have people around my age come up to me, saying how much it meant to them growing up to see a representation on TV a bit more like their experience."
Australia's on-screen cultural diversity may have marginally improved in decades since, but Marinos notes "it has been capricious and could evaporate tomorrow".
"The ABC and SBS try hard. But sometimes it feels a little bit like, Look at us, look at how diverse we are. Something about that doesn't sit quite well with me," he says. 
"But unless it's a cooking or reality show, I don't see diversity represented on commercial TV. But then, if you look at MasterChef, it's like, wow. Don't Anglos cook at all? Do they just get takeaway all the time?"
Marinos believes while a growing number of directors, producers and casting agents want real change, the often out-of-touch commercial networks have decisive powers.
"The networks are still havens for middle-aged white blokes that reflect their tastes. That's hard to change," he says. 
"TV networks have the final say, and they will say, 'No we don't want that, we want something that we know—we want a face everyone knows. We're not in the business of creating new faces, we want faces people already relate to'."
Marinos has been advocating for showcasing our multiculturalism in the arts for 50 years. He continues to do so with enthusiasm and grace, saying he looks forward to a time when Australian companies and brands don't have to "trumpet" the moments they do embrace our cultural kaleidoscope. 
"The kind of amalgam we have in Australia is such an asset," he says. "It allows us to tell our stories in such different idiosyncratic ways if we harness that power."
First published in Neos Kosmos on 20 October, 2021. Article commissioned by Diversity Arts Australia for the Pacesetters Creative Archives project, which was funded through Create NSW.