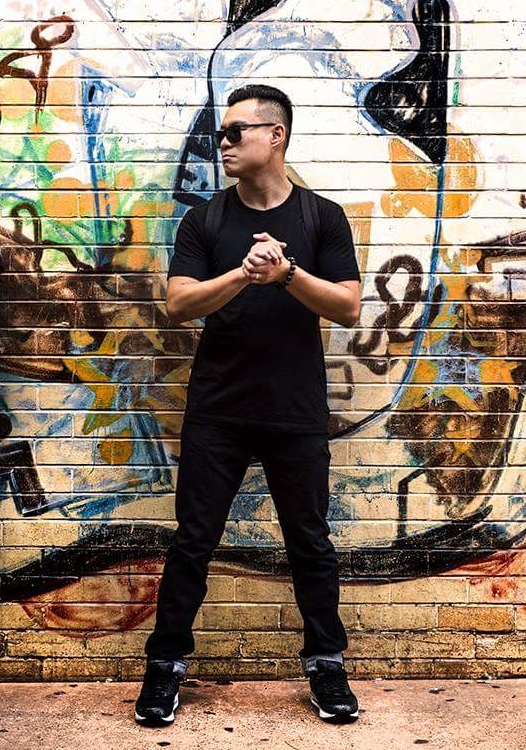 Hip hop is a mix of the raw and unapologetic with the vulnerable, according to Brisbane rapper Chong Ali
Queensland Music Award nominee, podcast host and producer and indie rapper, Chong Ali is one Asian-Australian artist championing the bridge between hip hop and Asian culture.
Chong embodies the essence of hip hop, not only with his dexterousness and the flare of rebellion conveyed in his rap music, but also with his drive to empower young Asians and a hunger to prove himself. With lyrics like "thugs in government colours pointing guns at my brothers", he clearly isn't trying to sugar-coat his political views and is using his music to speak out and tell his story as a culturally diverse person. Hip hop originated as a sort of outlet for young people from minority groups to stand up for themselves, fight against oppression and celebrate their communities so it's the perfect platform for Chong share his own experience.
"I'm not trying to be conservative – I'm trying to piss people off. I'm trying to tell our story."
"There aren't many people telling our story in hip hop music in Australia," he says. There are a few people about like Joelistics and Omar Musa- they're telling their stories in their areas. I'm trying to tell mine from here."
"Here" being his home, Brisbane. Chong is especially drawn to the Inala area, a place he frequented as a child and subsequently, is where he finds inspiration for his music.
"Inala is where a lot of the Vietnamese diaspora ended up in Brisbane. There is a lot of multiculturalism here – every wave of immigration. This is my little area that I like to draw inspiration from and absorb the energy and sights and sounds and smells. It's really shaped my worldview. I never felt like an outsider here. Never as a race-based thing anyways."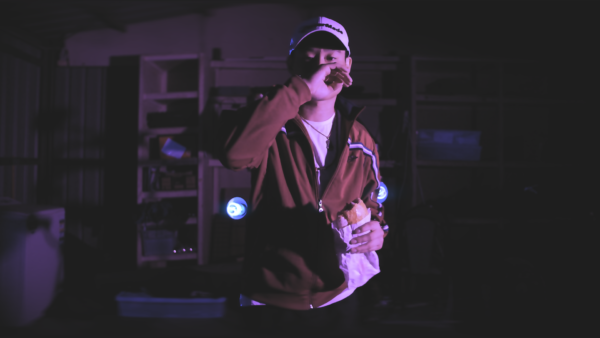 Hip hop wasn't something he'd really come across in Inala but it later became another place he felt belonging after discovering American hip hop music while in primary school. As a child of immigrant parents, he admired how artists were using hip hop to tell a marginalised story and instantly felt connected to the culture.
"Their lyrics were so raw and unapologetic. It was not like anything I'd ever heard. That's how I felt too – just angst – so it struck a tune with me," he said. "I felt the same way as these rappers that I looked up to but my experience was different to them. "
"The beauty of hip hop is it speaks across class, gender and generation. It's so accessible. If you don't have a turntable, you can beatbox. You don't need anything to start dancing or rapping."
That's exactly what Chong did and with nothing, he immersed himself in hip hop through break dance before picking up the microphone and creating his own music.
"At the beginning, it was hard. I was trying to emulate other rappers. I was trying to be like them and act the way they acted. As I found my own voice a bit more, I focused on highlighting my own lifestyle and my community. When I first started producing, I sampled off my mum and dad's karaoke DVD collection. I was trying to represent the culture but not in a corny, stereotypical way. That's hip hop, you shout out to the culture and the time before you."
He began producing records alongside Paulie Valentine and Masa Hiro Tai under the group name EMR. They played gigs throughout the Brisbane CBD and Valley areas and were invited to perform at the Stylin' Up music festival in Inala for several years in a row. At the end of 2017, Chong stepped out as a solo artist with his track "My Cool".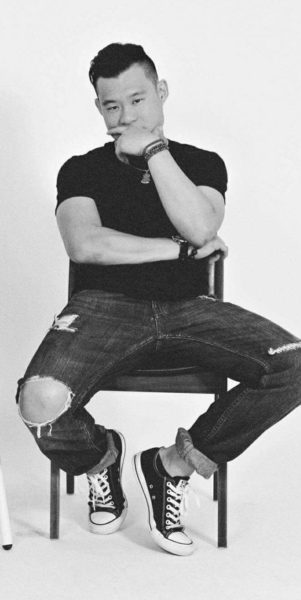 "When I came out as a solo artist, the biggest thing for me was trying to find my voice," Chong said. "Now I had a whole song to get into the details and to make it personal and relatable. I have to be vulnerable. It's scary but without that fear, you won't grow. Otherwise, I'm just going to sound like everyone else saying 'I'm so cool, I'm the coolest rapper out with all my money'.  I'm trying to do something a bit deeper. No one cares how good you rap, they feel first."
Whilst he was working on perfecting his music and lyrics, Chong was also challenged with the practical aspects of being an artist – an experience many of those pursuing an arts career can relate to. He hopes in sharing his learnings, it will encourage and guide other young and emerging artists on their own journey.
I learnt that you have to be business-minded as well as artistically-minded. You can't just be an artist.
"You have to put as much energy into creating meaningful connections as you do into the art.  I thought locking myself in my bedroom and learning the craft and writing the most amazing piece of art would be enough but it's not. Nobody can hear it or recognise you if you're not even out there. When you create a product, you need to market it."
"Everyone is working hard but you have to work harder. You have to be a little bit more vulnerable, you have to give a little bit more of yourself. If you work hard enough, you will be recognised for it. I'm not any more talented that anybody else. I just dedicated time and effort into this. You have to agree to be there. Say 'yes', turn up. I've only had the opportunities I have because I said yes."
"If you don't love it, you're going to give up the first time somebody says no to you. If you love it, you'll take that no, grow thick skin and you'll get better."
To find out more about Chong Ali and follow his music, find him on:
Instagram – https://www.instagram.com/chong_ali/
Facebook – https://www.facebook.com/chongalimusic/
Spotify- https://open.spotify.com/artist/1YYJjHtNrM4bSDv4s286jv
Youtube – https://www.youtube.com/channel/UC6vgyQ0rUjXmYAeXNSHvE2Q