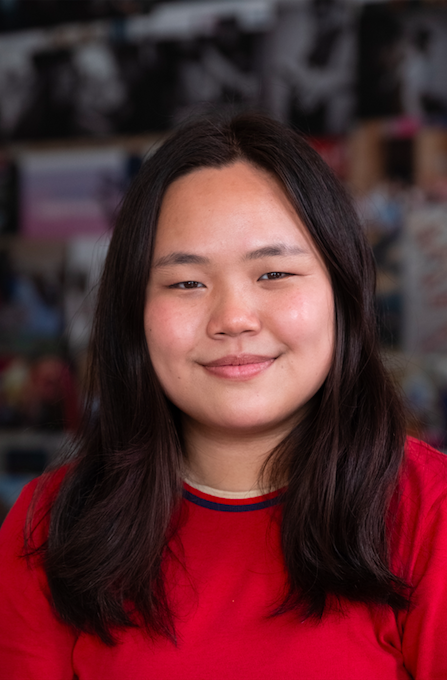 Diversity Arts is ecstatic to welcome Claire Cao as our new Marketing and Communications Coordinator.
Can you tell us a little bit about your background?
I'm primarily a freelance writer, critic and B-movie lover who is living and working on Dharug land. You can read my work in publications like Filmmaker, The Big Issue, Meanjin and LIMINAL – and I wrote for the feature film Here Out West, which is currently in post-production. 
I grew up in Canley Vale with Chinese parents who were born in Myanmar – my Dad's family is Cantonese, and my Mum's is from Yunnan. A tonne of dialects were being spoken at home and I was trying my best to get a grasp on just one! 
Why is racial equity in the arts important to you? What drew you to working with Diversity Arts?
I've always wanted to pursue a creative career, but growing up in a working class, immigrant family, it never seemed like a viable option. The paths to this sector seemed to be primarily based on informal networks, and having the resources to gain experience through unpaid work. Thus the arts are dominated by white, middle-class workers, who control how other groups are represented, and who is let in. 
Racial equity is important to me not only because it's a human right for people of colour to be treated equally, but because new audiences and new voices makes art lucrative, innovative and exciting. The stagnancy in the creative sector is what keeps it stale.
I was drawn to working with Diversity Arts because it's one of the leading organisations working towards this goal of racial equity. Without initiatives like its Citizen Writes program, I would never have gotten my jumpstart as a writer.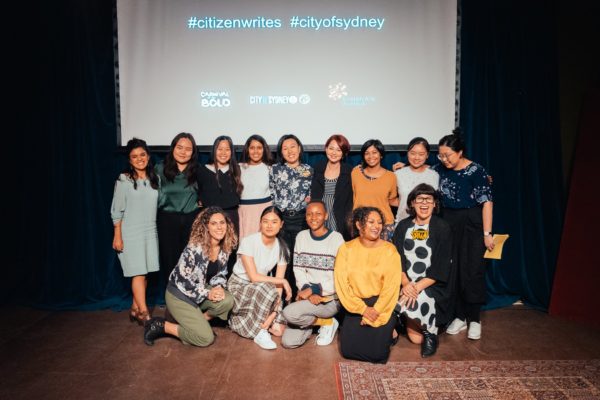 What are the most challenging and rewarding parts of writing from both the creative perspectives and critical perspectives in your work?
Creative writing is endlessly exciting because I love that subconscious flow state where you feel as if you've been possessed, and your characters are speaking directly from their own mouths. It's also more collaborative than people think – I love listening to the input of editors, especially ones dedicated to the craft of writing, who aren't afraid to be mean to me. The most challenging part is finding time to write, and pushing myself when I'm feeling uninspired.
Criticism, meanwhile, is rewarding because I'm engaging with the art of others and the broader possibilities of art. I've learned so much about storytelling just from thinking and writing about other people's work. The most challenging aspect of criticism for me is having gaps in my knowledge about The [Eurocentric] Canon and trying to keep the form engaging and fresh. 
Any advice for aspiring writers who are beginning to explore the intersections of their own identities?
I've met a lot of aspiring writers who are hesitant about delving into the intersections of their own identities because they don't think it will appeal to the dominant audience, or they don't want to be boxed in. My only advice is to be honest about why your voice is unique, and should be heard, instead of trying to appeal to an imagined audience. 
I also had to keep in mind that every person is full of (often conflicting) identities, and that each of my cultures has a rich history and specificity that will only enrich my writing.
It's fun exploring the endless intersections –  for example, I became more excited about my art when I started looking into local ghost stories and reading/watching Asian horror. 
How would you like the arts scene to change in the next 30 years?
I think one of the major changes I want to see is a much greater representation of culturally and linguistically diverse leaders in arts leadership. Currently, less than 10% of artistic directors are CaLD according to Diversity Arts' Shifting the Balance report. More than half of Australia's leading arts organisations don't have zero people of CaLD backgrounds amongst their board members/awards panelists/executives.
Without diverse leadership, racial progress in the arts scene will be slow – leaders are the one who control commissioning, acquisitions, prizes, grants and hiring parameters. In the next 30 years, I hope that CaLD representation in leadership is at least proportional to our representation in the population: 39%.