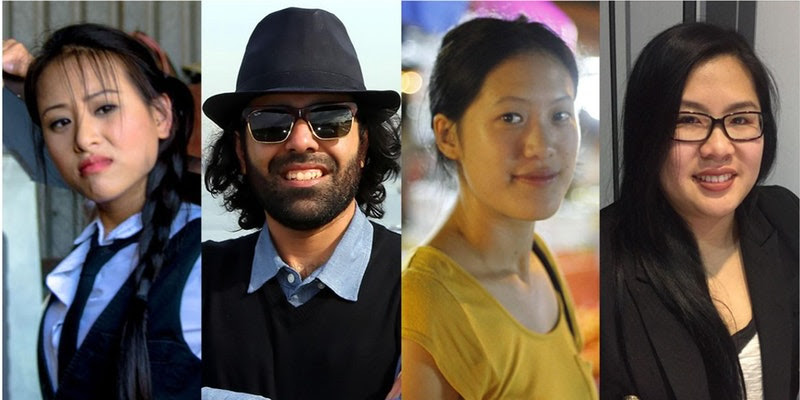 In partnership with Nexus Arts and in conjunction with Adelaide Fringe Festival, we are premiering Diverse Screens this Thursday 1 March at Nexus Venue, Adelaide, 7.30pm (Adelaide time).
Following the screening, DARTS' Lena Nahlous will host a Q&A with Adelaide and Sydney artists Alirio Zavarce, Elyas Alavi, Maria Tran, Roxie Vuong and Ali Mousawi. Join us if you're in Adelaide, or tune into our Facebook Live Stream.
"Diverse Screens" is a series of short films by culturally diverse artists and filmmakers commissioned by Diversity Arts Australia. These films, made by Maria Tran, Ali Mousawi, Roxie Vuong and Thuy Nguyen, are specifically designed to provoke, inspire and generate discussion. A mix of documentaries and mockumentaries, they present insights into the experiences of culturally diverse artists in Australia. They tackle refugee artist settlement and trauma, objectification and "performing" your identity, the impact of not seeing people like yourself in areas of the arts and how young people are designing their own creative futures. The films will be on exhibition alongside  "Farrago" an evolving audience-participatory pictorial wonderland by Russian Adelaide-based artist Anna Cherkasova.
Shake up your perspective and reset your understanding of what arts diversity means and could mean.
Films will screen daily as part of the Farrago exhibition.
Image: L-R Maria Tran, Ali Mousawi, Roxie Vuong, Thuy Nguyen.