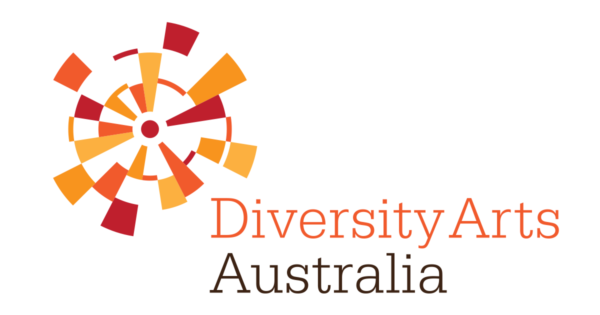 Diversity Arts Australia
Submission to the Select Committee on COVID-19 
Inquiry into the Government's Response to COVID-19
28 May 2020
Contents
1. About Diversity Arts Australia    
2. Summary of Recommendations    
3. Impact on the Arts    
4. Inequity in the Arts    
5. Increase in Racism    
6. Conclusion    
1. About Diversity Arts Australia
Diversity Arts Australia (DARTS) is the peak national organisation working for ethno-cultural and racial equity in the arts, cultural and creative sectors. Our work is underpinned by principles of human rights and the belief that a truly diverse creative sector is fundamental to a democratic, inclusive, sustainable society. 
DARTS combines service provision to the sector— resources, events, research, training—with creative production. We advocate for increased diversity in leadership, staff and programming, and we also lead by example. We produce and commission creative projects and content that demonstrates the impact of diverse programming, provides pathways for change, and builds communities' capacity for cultural leadership.
2. Summary of Recommendations
i. Address the impact on the arts
Extend the JobKeeper scheme to casuals employed for three months

Make emergency relief funds available to at-risk arts organisations

Double the funding and resourcing of the Australia Council for the Arts to the capacity of being able to support a healthy and vibrant arts sector and creative industries

Provide additional tax incentives for investments in the arts

Mandate Australian content obligations for online streaming services
ii. Address inequity in the arts
Equity test COVID support programs to ensure that support is inclusive of all and reaches the most vulnerable

Invest in arts, screen and leadership capacity building programs specific to culturally and linguistically diverse (CaLD) artists and creative workers

Champion equity as funding criteria across all programs

Provide dedicated funding streams for CaLD artists and CaLD arts organisations

Extend the JobKeeper and JobSeeker schemes to those migrant workers, refugees and asylum seekers who are currently ineligible
iii. Address the increase in racism
Invest in ongoing funded national anti-racism campaigns and community-led programs, including through racial equity programs for arts organisations 

Invest in ongoing, funded anti-racism programs in schools, TAFEs and universities, and support content creation in the arts and screen sectors.
3. Impact on the Arts
Australia's $111.7-billion creative industry, which employs 600,000 people and is deeply connected to our tourism industry, is profoundly exposed to the coronavirus crisis in many ways. Our industry was the first hit and the litany of closures and postponements has affected every corner of our sector. The Grattan Institute estimated that 75% of those employed in the creative and performing arts are likely to lose their jobs, three times more than the rest of the Australian workforce. Meanwhile the many artists and arts workers employed casually for less than 12 months are not able to access income support such as JobKeeper. We call on the Government to make JobKeeper payments available to casuals who have been employed for 3 months.
With every cancelled show, festival, gig, exhibition, workshop and live performance, our creative community has lost more than just jobs. It has lost connection with audiences, creative momentum and professional networks within the industry. With every company and venue that is forced to shut its doors, such as Carriageworks, the vital infrastructure of our sector crumbles and will not easily be replaced once the COVID restrictions are lifted. We call on the Government to make emergency relief funds available to at-risk arts organisations. 
COVID-19 hit the sector just as the Australia Council announced the outcomes of the Four Year Funding for 2021-2024 round. Organisations that had been in receipt of core funding and new organisations that applied having struggled to survive in an era of arts austerity, and have been left devastated. The budget cuts to the Australia Council over the last five years has negatively impacted the creative sector, with small to medium organisations, individuals, young, culturally and linguistically diverse (CaLD) and emerging artists being especially hit hard. The Australia Institute found that one in two Australians support doubling the funding for the Australia Council for the Arts. This would bring our nation into closer alignment with other governments. Examples include Germany, which will provide €50 billion (A$86 billion) for small businesses and freelancers, including those from the cultural, creative, and media sectors, the UK, which will provide GB£162 million (A$319 million) and the US, which has released US$75 million (A$118 million) to support the arts sector. We call on the Government to double the funding for the Australia Council for the Arts as a matter of urgency.
Public funding for the arts has been reduced to such a degree that many in the sector have come to rely on philanthropists such as the Judith Neilson Institute and the Ian Potter Foundation. The Government should explore broadening measures to encourage private support for the arts. For example, we welcome measures such as extending the instant asset write-off to the purchase of art. We call on the Government to provide additional tax incentives for investments in the arts.
The arts, screen and cultural sectors are vital to the health and wellbeing of our community. They play irreplaceable roles in positive mental health (73% polled by the Australia Institute said the arts have improved their mood and quality of life) and provide connections through the sharing of stories and histories, building community and the well-being of the nation.   With streaming services now gaining increasing markets within Australia, we risk not only losing distinct  Australian narratives, but also reducing local employment and entrepreneurial opportunities. The Australia Institute found that 62% of those polled believe online streaming services should have Australian content obligations. The urgent need for Australian content is most visible in the Great Australian Binge campaign spearheaded by the Media Entertainment and Arts Alliance . We call on the Government to mandate Australian content obligations for online streaming services.
4. Inequity in the Arts
The Australian community is, and always has been, culturally diverse: According to the Australian Human Rights Commission, 39% of the Australian population — more than one in three Australians – have a CALD background. However even before COVID-19 devastated our creative industries, CaLD creatives were among the most underrepresented. Diversity Arts' 2019 Shifting the Balance report revealed that more than half of Australia's leading 200 cultural organisations have no CaLD leadership at all at the Board or executive levels. Screen Australia's 2016 Seeing Ourselves report found that 82% of actors in Australian TV drama were Anglo-Celtic. Meanwhile the Australia Council's 2017 Making Art Work report found that artists from a non-English speaking background (NESB) are hugely underrepresented among the paid artist population – only one in 10 paid artists are from a non-English speaking background compared to one in five workers in the general workforce. We need diverse artists and creative workers to contribute to our creative world, to provide a true representation of our community and to ensure that the sector reflects the reality of Australia. But there is a very real danger that inequities in the arts will be exacerbated in the wake of the pandemic.
Major performing arts organisations and mainstream arts organisations must commit to equity at all levels of governance, practice and engagement. Government funding bodies can do this by setting diversity standards, like the British Film Institute has done, investing in talent pipelines to train and mentor culturally diverse leaders for the arts to offset underrepresentation at executive levels and key creative roles, and ensuring people of colour are represented on selection panels deciding on arts funding recipients. We call on the Government to champion equity as funding criteria across all its programs, as well as invest in leadership capacity building programs specific to culturally and linguistically diverse (CaLD) artists and creative workers
Under COVID-19, CaLD, migrant and refugee artists are in an extremely precarious position. Diversity Arts' Lost Work for Creatives of Colour survey revealed 92% of respondents (from 18 March to 20 May 2020) expect to lose income in the wake of COVID (estimated over $2.3 million). At the start of 2020, 46% felt 'strong' or 'very strong' about their financial situation, while currently 86.5% feel 'weak' or 'very weak'. Respondents also reported negative effects on their mental health, including increased experiences of COVID-19 related racism. 
Quotes from our Lost Work for Creatives of Colour Survey
'At the start of the year, I was so excited and optimistic as I had an entire year of work lined up. I was signed up for school performances and running weekend workshops but these have all been either postponed or cancelled. My future is now pretty bleak. As a performer from a diverse background finding work is always a challenge, now more so than ever before.'
'After the COVID outbreak, I had to cancel my [dance] classes which was my primary income. I also had a dance concert planned in May. I had to push the plan to next year, this would also leave behind a deficit of income.'
'When I look around my creative community it is filled with some of the most brilliant and resourceful people with nearly all are from First Nations and CALD backgrounds. Many have children, have a disability and LGBTQIA+. My community is very vulnerable. The effects of COVID-19 will hit us no doubt and my concern is something that is not a part of the lobbying because we are free falling. The lack of First Nations consultation to start with … It has already been devastating but what is hitting home is those already on the margins will be the first to fall through the cracks. We need to plan for long term care.'
'As the only comedy show in Sydney that privileges the voices of comedians of colour and collaborates with local business venues to increase their chances of survival, even a temporary shutdown of local shows destroys the potential for our performers, contractors and venues to earn much-needed income.'
'I organise a pool of artists that regularly visits schools for intercultural and interactive presentations: craft, music, dance, cooking and cultural ancestral sport experiences. With the uncertainty of the current situation, we lost some of the engagements and have lost some of the diversity week school visits.'
 'My concern is that my business of eight years will be unable to sustain the support I provide to the SME sector and individuals, through advice, professional development, strategy and innovation. I fear we will lose the innovation in the sector the most – and the growing commitment to diversity and inclusion.'
Migrant workers, refugees and asylum seekers
With the widespread cancellation and postponement of gigs, exhibitions and art events, most asylum seeker artists have no financial safety net to rely on. Asylum seekers on Bridging Visa E living within the community are ineligible for Centrelink, and most cannot access financial and casework support or Medicare. This is not the case for refugees with Permanent Residency Visas, who are able to access payments and support including JobKeeper. 
Refugees on a Temporary Protection Visa (TPV) or a Safe Haven Enterprise Visa (SHEV) are eligible for Special Benefit, the Coronavirus Supplement and the Economic Support Payments. However, they are not eligible for the JobKeeper Subsidy, which discourages employers from hiring them over permanent residents.
Migrants on Temporary Visas, such as students, people undertaking working holidays, seasonal labourers and refugees on Bridging Visa E have also been placed in precarious positions as a result of the COVID-19 shutdowns. Many have lost work in the hospitality, retail and entertainment sectors and have no access to financial support and often no access to medicare.
While organisations like Red Cross have received limited funding from the Australian Government for short periods of time (e.g., six months) to deliver emergency relief and casework support for Temporary Visa holders, these are one-off and limited payments to help with food and emergency.
We support FECCA's statement, "Temporary visa holders must not be left behind", which calls on the federal government to extend benefits given to New Zealanders on temporary visas to those from other countries of origin. We support calls for a wage subsidy to cover migrant workers on temporary visas.
Many CaLD creatives are ineligible for the federal economic assistance packages as a result of their precarious employment and/or visa status. We call on the Government to expand support and to ensure that it is inclusive of all and reaches the most vulnerable, including those migrant workers, refugees and asylum seekers who are currently ineligible for JobKeeper and JobSeeker.
Further, CaLD creatives are in a precarious position across the sector and experience barriers to entry and participation as an everyday reality. Organisations that advocate for marginalised and underrepresented creative workers need to be supported, as many of them are not connected into mainstream arts mechanisms, as our research has revealed. 
Dedicated funding streams should be made available through relevant peak bodies and organisations connected to the affected creative workers, such as peak disability and multicultural arts organisations. We call on the Government to provide dedicated funding streams for CaLD artists through dedicated CaLD arts organisations.
5. The Impact of Racist Violence 
Asian Australians and Asians living in Australia have been subjected to a marked increase in racist incidents since COVID-19. The Australian Human Rights Commission reported that one in four people who lodged a racial discrimination complaint in February and March say they were targeted due to the pandemic. Alarming examples of racism across Australia have been documented, including an 80% drop in business in Sydney's Chinatown, parents refusing to allow Asian doctors to treat their children at Royal Children's Hospital Melbourne, and racist fake medical media releases. Diversity Arts is a key partner on the COVID-19 Coronavirus Racism Incident Report Survey which tracks anti-Asian racist attacks related to the COVID-19 pandemic. The survey has received 326 reports of racism, 81% of which are attributed directly to the pandemic. We call on the Federal Government to invest in ongoing funded national anti-racism campaigns and community-led programs, including racial equity programs cultural leadership initiatives for arts organisations 
We acknowledge the NSW Government's announcement of the new Stop Public Threats campaign and we urge all levels of government to lead anti-racism campaigns, such as the national Racism. it Stops with Me campaign from 2018. It is imperative that education campaigns in schools are funded to educate and empower young people with the tools to identify and combat racism, and to fund the arts and screen sectors to create content that challenges all forms of racism, stereotypes and xenophobia. We call on the Government to invest in ongoing, funded anti-racism programs in schools, TAFEs and universities, and support content creation in the arts and screen sectors.
Quotes from the COVID-19 Coronavirus Racism Incident Report Survey
"I heard a man yelling at me: 'You f*****g b***h, you do not belong here. What are you f*****g doing here? Go the f*** back to where you belong'. I quickly ran into the restaurant. It was scary because this is right around my neighbourhood and it was late, he was obviously under the influence of alcohol and making threatening gestures."
"We were having online class and it was the first class, one of my classmates entered into the classroom and he is Vietnamese. Another classmate said, "coronavirus is here." And he said that while laughing so apparently he thought that was funny. No one, even the teacher, said anything to stop him or remind him, pathetic."
"A patient refused care from an Asian nurse and other Asian staff, stating the staff [member] has covid19."
6. Conclusion
The Australian Government has a responsibility to ensure that all people are supported in this time of social, public health and economic crisis. Deploying the overestimated $60 billion in funding for JobKeeper towards targeted measures will contribute to redressing racial inequities in the arts, combatting the upsurge in racism and supporting the creative sectors, which are vital to the well-being of the nation. 
The creative sector has been consistent and united in its call for the Government to act. We require leadership that can represent all peoples in our communities and that can advocate for the rights of all people to participate in cultural life. 
The arts play a particular role not only in combatting racist representations, but also providing platforms for diverse critical storytellers who bring alternative ways of thinking, acting and being in Australia and in the world. Diversity Arts Australia, as the national peak organisation for cultural and linguistic diversity in the arts, is committed to ensuring the arts are both purposeful and relevant to creating a society based on the values of respect, cultural safety and equity. 
We urge the government to support community-led anti-racism initiatives and campaigns, to fund arts organisations and diverse artists to lead, to support vulnerable migrant and asylum seeker workers, and to champion equity in the arts as a matter of principle.