This event ended on 24 August, 2020.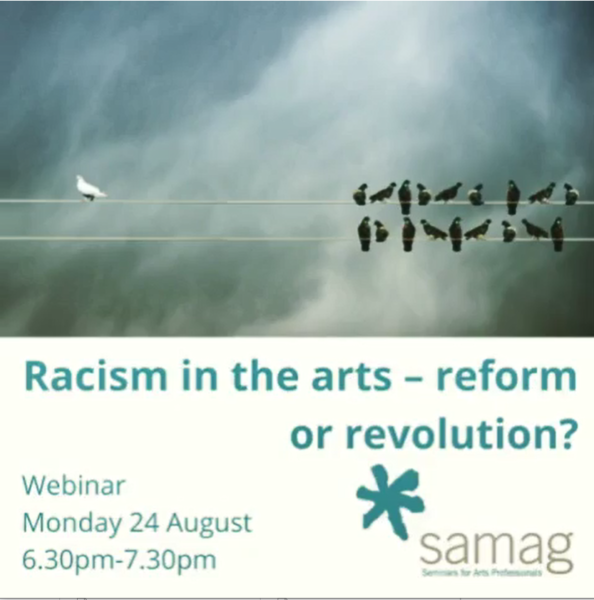 Join us on August 24 at
SAMAG
for RACISM IN THE ARTS – REFORM OR REVOLUTION?
What is the role and responsibility of the creative sector in the fight for racial justice? How can arts and cultural organisations work with Indigenous peoples, people of colour and minority groups in ways that transcend mere gesture and symbolism?
The Black Lives Matter movement, anti-Asian sentiment sparked by Covid-19 questions of ongoing racism in the screen and cultural sectors have all created headlines in this crazy year of 2020.
Watch the panel with Lena Nahlous (Executive Director, Diversity Arts Australia), Merindah Donnelly (Executive Producer,
BlakDance
), Rosie Lourde (Film director, producer, performer and storyteller), and Tian Zhang (Independent curator and facilitator).
Tickets
Limited spots. Book your ticket now.
Book now