This event ended on 24 August, 2017.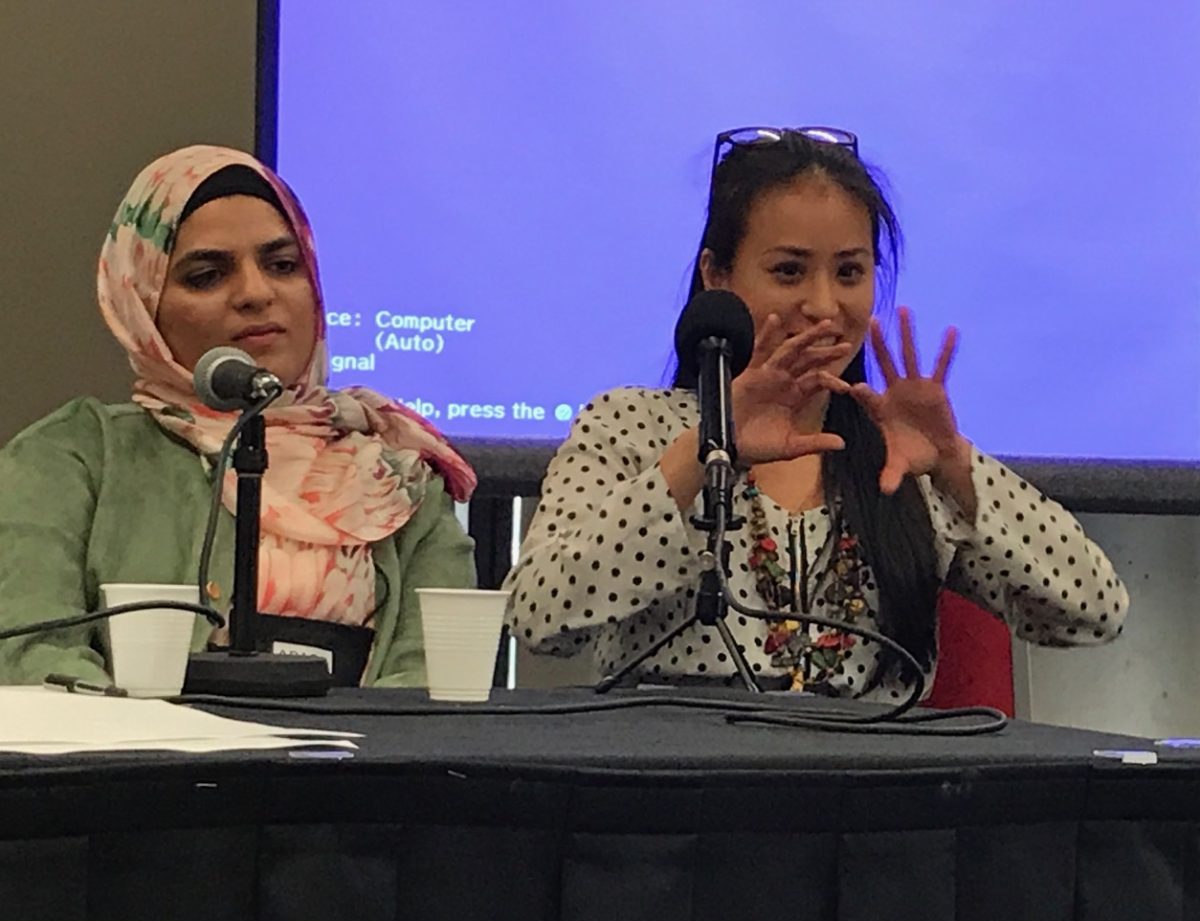 Are we there yet?
DARTS breakout session at the PAC Australia Conference
DARTS curated a breakout session at the Performing Arts Connections Australia Conference in Chatswood on 24 August on how we are currently faring on cultural diversity in the performing arts.
We recorded the session in two parts, check it out below.
The title of the session – "Are we there yet?" – was a question addressed in a variety of ways by the panelists, but they shared a common theme. In order to get there, we must do more than talk. Not only is there a need for action, but specifically action from CALD artists and performers themselves – taking control of their narratives, forging their own paths, and claiming their own spaces.
Witty and insightful emcee Sunil Badami spoke with leading Australian artists Benjamin Law, Jackie Bailey, Zainab Syed (Performing Lines), and Maria Trần about the hurdles they've faced as CALD artists in the industry. The panel presented interesting, and at times conflicting, perspectives on tokenism, stereotyping, representation, quotas, and more.
Benjamin Law spoke of the tendency to pigeonhole artists based on their cultural backgrounds, and in his case his sexuality as well. Law spoke about how being pigeonholed in his career acted as a platform for his different identities:
"there are so many reasons for me to be pigeonholed in my career, right? Some editors or some producers go after me because I'm the Asian guy, some people think of me as the queer guy, some people think of me as the Gen-Y Millennial guy […] I've been pigeonholed in so many ways that I'm kind of like 'well, if I'm here to talk about Asianness, I'm happy to talk about gayness as well.' Just because, I can't disentangle myself from my ethnicity."
"I've been pigeonholed in so many ways that I can't disentangle myself."
However, filmmaker and martial artist Maria Tran addressed the negative effects this type of categorisation can have, as it can often lead to stereotyping and typecasting. She cited a specific incident where she was asked to perform a role wearing a traditional Vietnamese dress, and times when she was working overseas and seen as an artist first and foremost. Sunil Badami followed this comment, addressing the burden of portraying "authenticity" that is often placed on CALD artists. What does it mean to be authentic, and whose perceptions are CALD creatives satisfying when portraying this? Performance poet Zainab Syed voiced a frustration that many cultural diversity advocates often feel – we are always talking about these issues, but what can we do?
This breakout session was, in many ways, a call to action. Rather than simply listing grievances, the panelists discussed their contributions to the movement to diversify the arts. Syed's approach suggested looking at one problem at a time, as opposed to being overwhelmed by an entire system. She discussed how Performing Lines, where she is an associate producer, takes tangible steps to address the lack of diversity by using producers' own expertise to solve the problem. Syed emphasised the need for commitment from experienced producers to ask themselves: "What is my expertise? How can I do something to empower someone from a diverse background to take on these roles?"
"They don't see you for your work but because it ticks a box. So instead of waiting for the industry to change, I am embracing the digital space and making my own content."
The theme of this panel was action: Maria Tran summed this up well when answering Badami's question about the industry's potential to portray universal stories in the future, as opposed to ones that use ethnicity as a qualifier. She outlined how she has taken it upon herself make change, turning to outlets outside of the mainstream media:
"To be honest, as an artist I have to take it on myself and make those changes by creating short form stories and embracing online platforms […] I think it's important to find ways to activate […] and change the industry that way rather than just sitting there and thinking 'it could have been this way or that…'"
"The audiences in Western Australia has no appetite for diverse works, and there are no spaces where CALD artists can own their narrative."