This event ended on 5 May, 2023.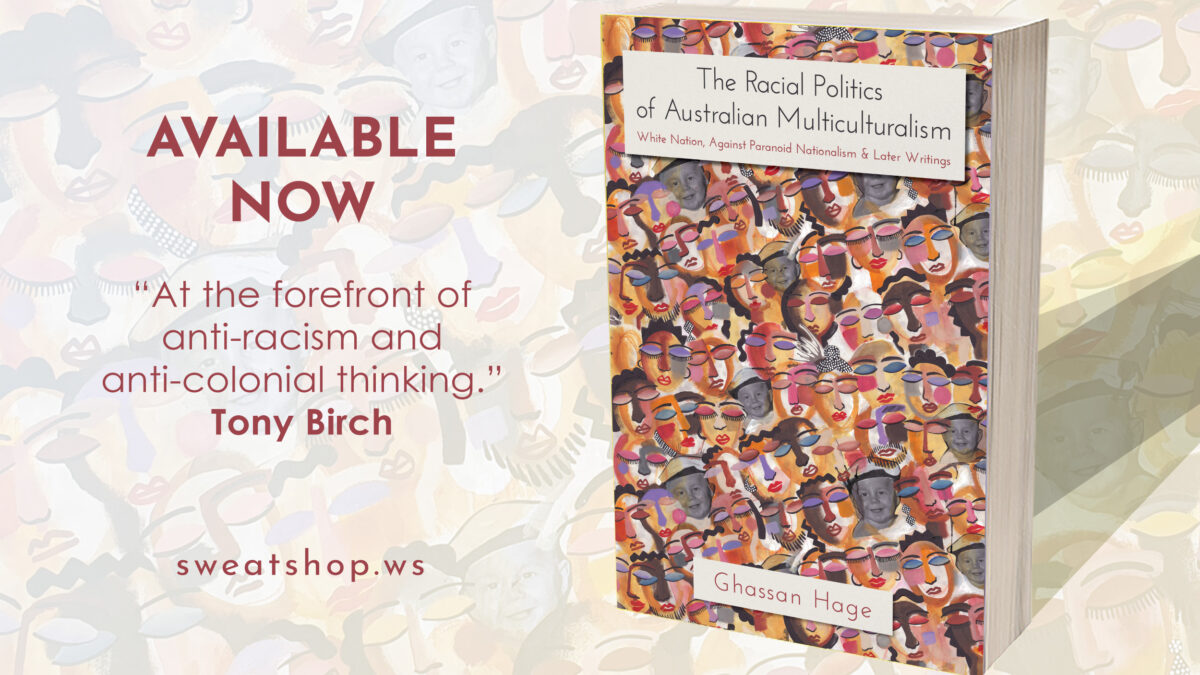 Sydney-based Sweatshop publishing have collected Ghassan Hage's writings on racism, White supremacy and nationalism to provide a wide audience with access to this Lebanese-Australian anthropologist's daring, influential work. Three writers involved in the project join Prof Hage to talk about the complexities of diversity and race. What is a "reparative mode of existence"? How do we forge lasting relationships beyond paranoid nationalism?
Book your ticket
Select your event pass / ticket at Bendigo Writers Festival
Book now
This anniversary edition is published by our colleagues at Sweatshop Literacy Movement; distributed through NewSouth Books.
Diversity Arts Australia is proud to support the publication of this groundbreaking collection.