This event ended on 8 December, 2022.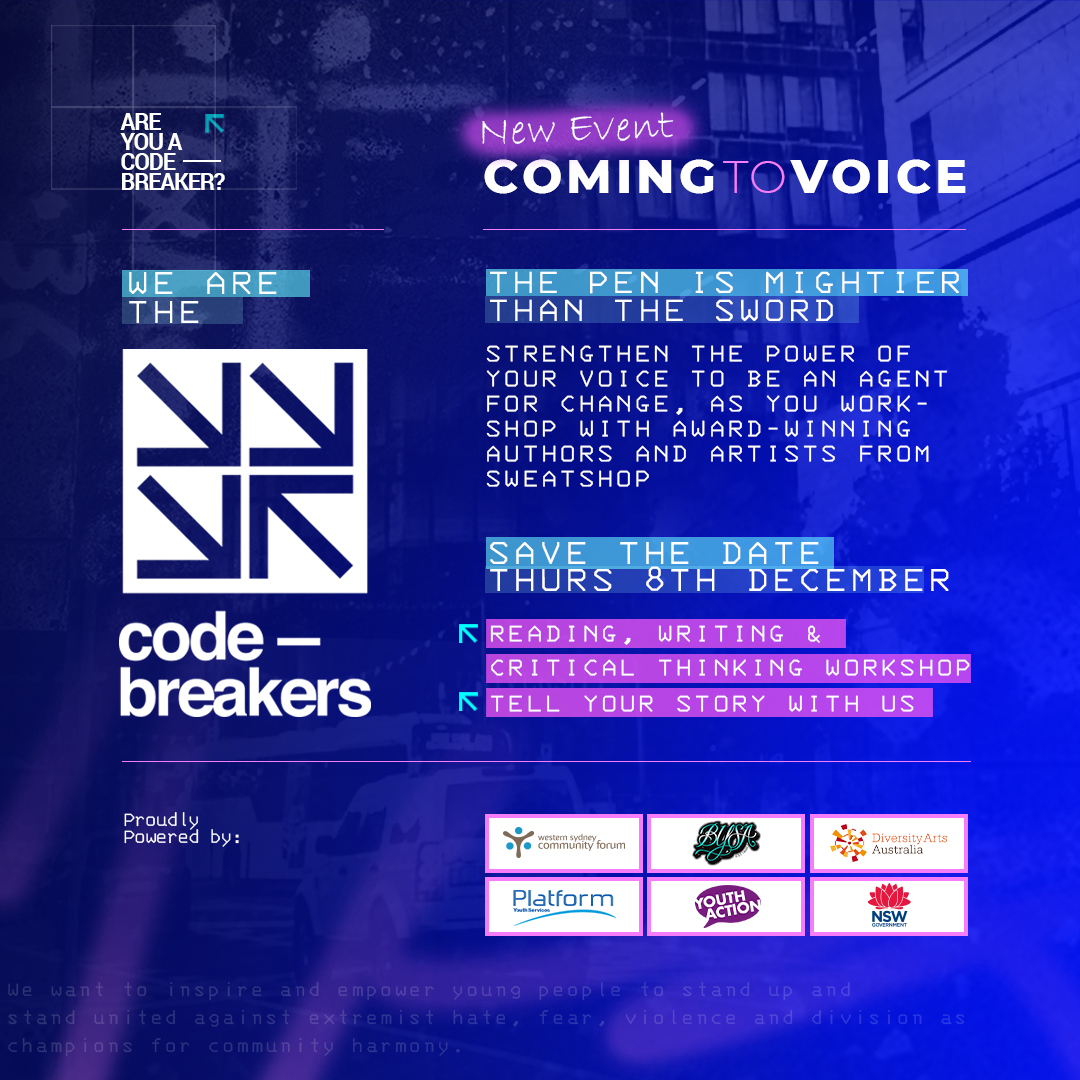 An interactive session with award winning authors from Western Sydney, to strengthen the power of your voice as a agent for change
Codebreakers is collaborating with SWEATSHOP to facilitate a session to strengthen the power of your voice to be an agent for change, as you workshop with award-winning authors and artists. This session will explore themes around storytelling, identity, culture, critical thinking and using writing styles that are impactful and transformative.
Come along on 8 December at the Arts & Cultural Exchange (A.C.E), Parramatta, 4pm-8pm for great food and even better conversation and writing.
Codebreakers is Proudly powered by Western Sydney Community Forum, Blacktown Youth Services Association (BYSA), Youth Action, Platform Youth Services, and Diversity Arts and by Multicultural NSW.