This event ended on 8 March, 2023.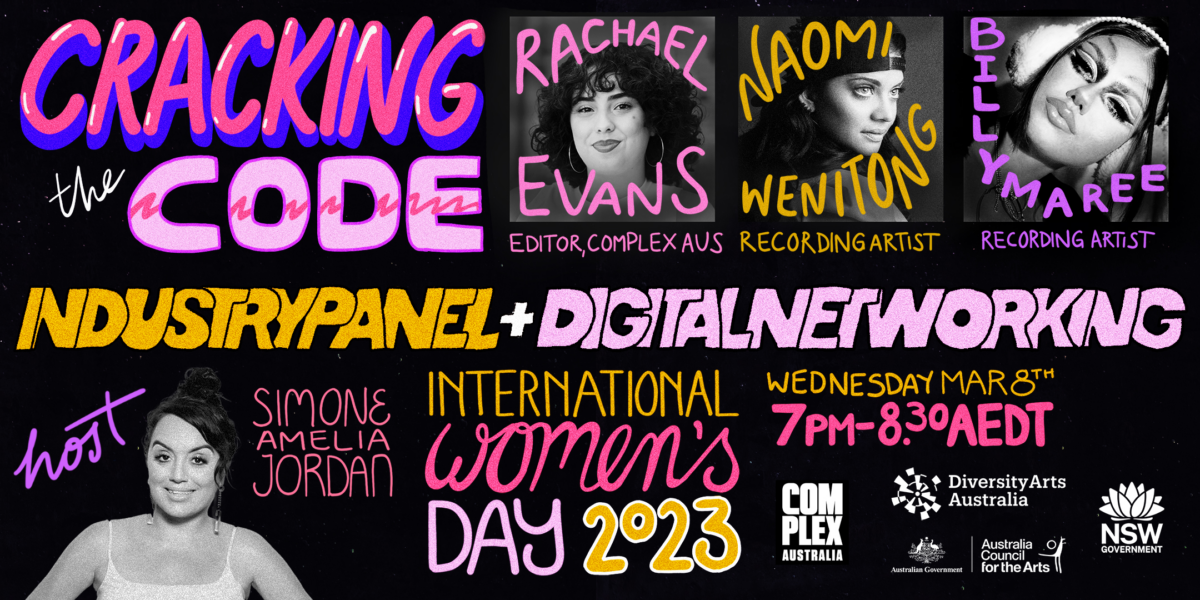 On International Women's Day 2023, join Complex Australia editor Rachael Evans, rapper/singer Naomi Wenitong and R&B vocalist Billymaree for an industry panel and digital networking session on 8 March 2023, 7pm – 8.30pm
We're talking self-care and sisterhood, how to gain and maintain career momentum, trends in music and culture and more, with an open Q&A facilitated by Down Under's most successful hip-hop journalist, Simone Amelia Jordan.
This free event is open to female artists, producers, dancers, writers, DJs, managers, promoters, agents and fans of R&B and hip-hop, especially from culturally and racially diverse backgrounds.
We look forward to you joining us for an evening of love, light and laughter.
*We acknowledge the traditional custodians of this land filled with many Nations, and pay our respects to the Elders both past and present. Always was, always will be Aboriginal land.*