This event ended on 25 March, 2023.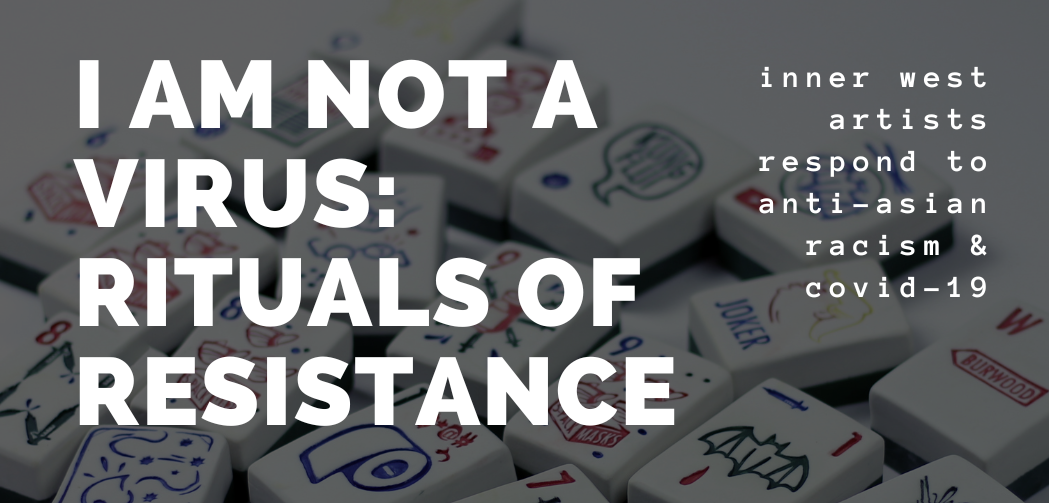 RITUALS OF RESISTANCE: Inner West Artists respond to I Am Not A Virus is an artist-led exhibition to confront xenophobia, bust stereotypes and provide a counter-narrative to issues of long-standing racism in Australia that are revealing themselves in the face of Covid-19.
In partnership with Refugee Art Project, join Diversity Arts Australia and Inner West artists for 2 free events, bookings essential:
The events will be audio-visually recorded and AUSLAN-interpreted. Both will take place at Thirning Villa, Ashfield.
This venue is wheelchair accessible.
Exhibition Opening Hours 
Thursday: 2pm – 7pm
Friday: 2pm – 7pm
Saturday: 12pm – 7pm (4pm close on Saturday 25 march)
Closed: Monday, Tuesday, Wednesday and Sunday (except for Tuesday 21 March for artist talk)
Exhibition: March 9 – 25, 2023 (see above days and opening hours) at Thirning Villa, Ashfield.
Preview of the new works
Image credit: 'I'm not racist but… (Australian Mahjong)' by Susan Chen.
Register to attend the LAUNCH
Sign up for this FREE launch on 9 March, 6pm – 8pm
Register here
Register to attend the ARTIST TALK
Sign up for this FREE artist talk on 21 March, 6pm – 8pm
Register here