This event ended on 20 August, 2016.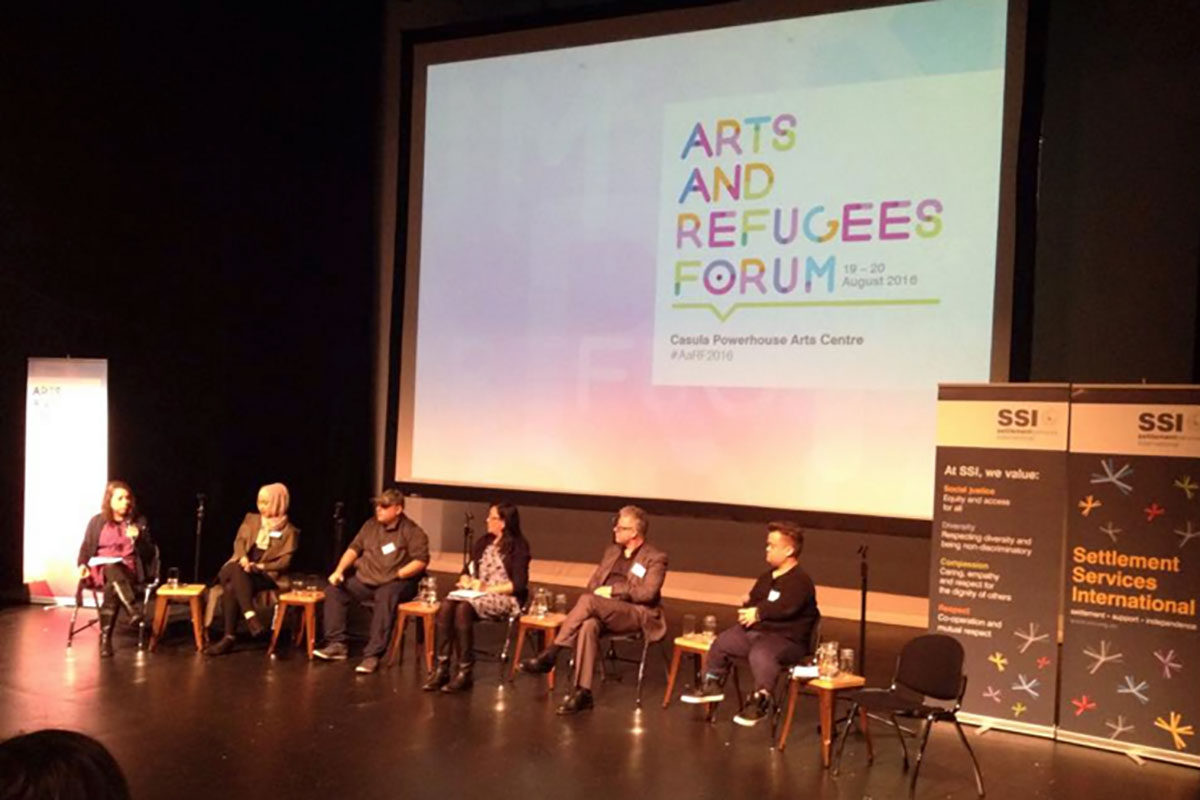 Refugee and asylum seeker artists face many barriers to engagement. Held over two-days, the inaugural Arts and Refugees Forum hosted by Settlement Services' International's Arts & Culture Program presented strategies and examples of projects that attempt to level the playing field.
Chaired by our very own Executive Director, Lena Nahlous, Making Art on Equal Terms was plenary held on Saturday 20 August.