This event ended on 31 May, 2023.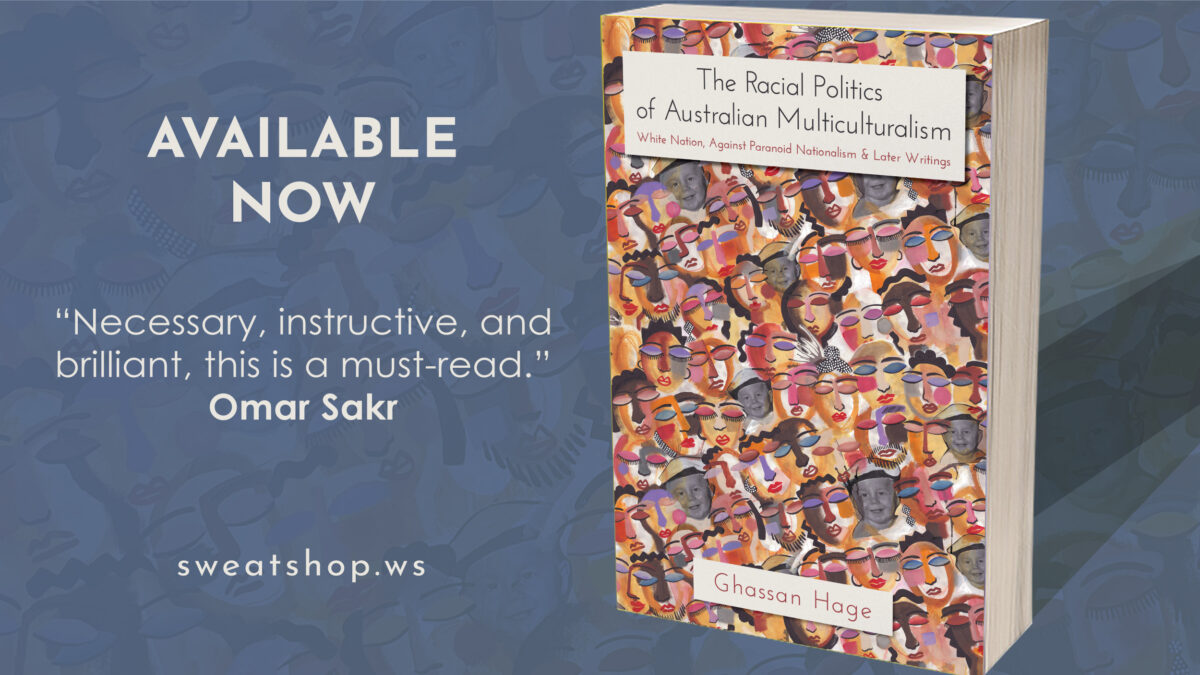 "Professor Ghassan Hage has been at the forefront of critical understandings of Australian racism and multiculturalism. The ideas that have stemmed from his intellectual labour has generated fresh thinking across disciplinary and generational divides.
Join Professor Ghassan Hage and Dr Andonis Piperoglou for a conversation on The Racial Politics of Australian Multiculturalism (published by Sweatshop Literary Movement). This groundbreaking new book includes Ghassan's major works, White Nation: Fantasies of White Supremacy in a Multicultural Society and Against Paranoid Nationalism: searching for hope in a shrinking society, as well as an assortment of his later writings. Available and affordable for generations to come, this republication of Ghassan's key works speaks to the continued relevance of his approachable scholarship for anti-racist scholars, activists, thinkers, and creatives today."
Diversity Arts Australia is proud to support Sweatshop's publication of this groundbreaking collection The Racial Politics of Australian Multiculturalism by Ghassan Hage.
Register now
Register for the free online event at The Australian Centre
Register now