This event ended on 1 September, 2016.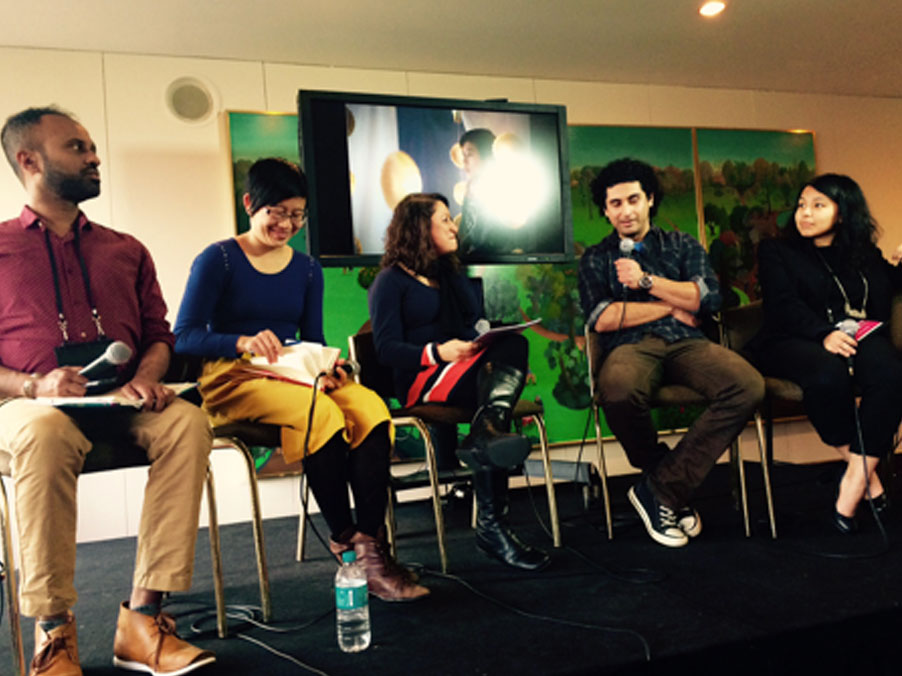 What influence have refugee artists had on the broader Australian arts landscape? With limited funding and opportunities, can they create arts practices that are sustainable?
These were some of the questions posed when Kultour coordinated and facilitated a break-out session of the Australian Performing Arts Centres Association (APACA) in Melbourne on 29 August to 1 September 2016 with speakers Jiva Jehanathan Parthipan (STARTTS), Tania Cañas (RISE :Refugees Survivors and Ex-detainees), Osamah Sami and Rani Pramesti.
We took the theme 'There's No Place Like Home' for the session, to fit within the wider conference theme of 'The New Normal'. Artists from refugee and asylum seeker backgrounds are involuntarily displaced from their homes, thrust into a new world and expected to create a new normal. How does this new normal fit in with their arts practice, their ideas of a new home and notions of belonging? And how does the current conservative funding environment, where asylum seekers are bound by work right limitations, affect their practice?