---
Conversation 3
Succession Planning: Who are the Board Members of the Future?
Thursday 21 September 2023, 12pm-1.30pm AEST
Why is it important to embed equity principles into succession planning and how can organisations expand recruitment and development of new talent beyond established sector networks? Join this insightful session on Board recruitment in not-for-profit arts and cultural organisations, unpacking the process of appointing new Board members and seeking future leaders. Don't miss this vital discussion on the role of governance training in engaging the next generation.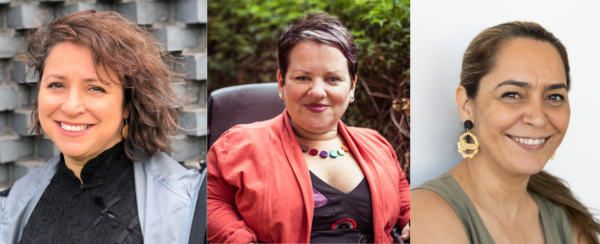 Lena Nahlous (host)
CEO at Diversity Arts Australia. Lena drives sector-wide change through strategic partnerships, research, and innovative projects that empower artists as advocates. Her exceptional management and creative expertise resonate in recent achievements: DARTS' Shifting the Balance report, the transformative Creative Equity Toolkit, the groundbreaking Pacesetters project, and the Fair Play capacity-building program.  
Caroline Bowditch
Caroline Bowditch is the Chief Executive Officer/Artistic Director of Arts Access Victoria. Caroline Bowditch enjoyed an acclaimed career in the UK for over 16 years as a performance maker and industry leader. Caroline returned to Australia to lead Arts Access Victoria. During her tenure, Caroline has developed strong partnerships with Arts Centre Melbourne, Regional Arts Victoria, MAV (formerly Multicultural Arts Victoria), Melbourne Fringe Festival, Music Victoria and many more. Caroline's strong advocacy has resulted in significant reform of funding programs for Deaf and Disabled artists. 
Clothilde Bullen
Clothilde Bullen is a Senior Curator and Head of Indigenous Programs at the Art Gallery of Western Australia. Prior to that she worked for four years as a Senior Curator of First Nations art at Sydney's Museum of Contemporary Art, and a decade previously at the Art Gallery of WA. She is co-Chair of Indigenous Voices, Board Member of the International Association of Art Critics (Australia), and Chair of the Board of the National Association for the Visual Arts (NAVA).