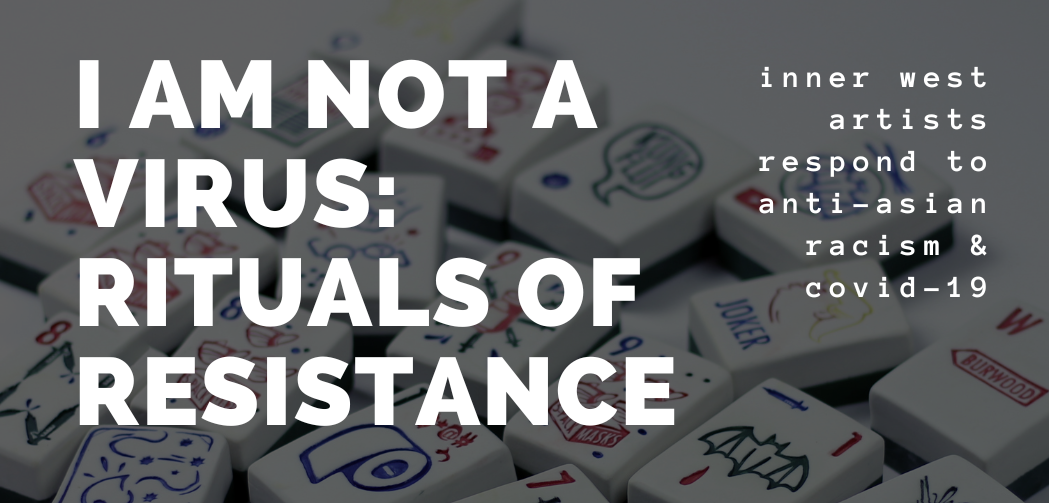 RITUALS OF RESISTANCE: Inner West Artists Respond to I Am Not A Virus is an artist-led exhibition from March 9 to 25 at Thirning Villa, Ashfield, to confront xenophobia, bust stereotypes, and provide counter-narratives to issues of long-standing racism in Australia, intensified by COVID-19.
Produced by Diversity Arts Australia and Refugee Art Project, the activity invited artists to respond to anti-Asian racism during the pandemic and beyond. Works featured include music, performance, visual art, literature, spoken word and dance.
The project began after an upswing of racist attacks on the Chinese and wider Asian community, which included verbal threats, physical intimidation, denial of services, workplace discrimination and being coughed and spat upon since the start of the COVID-19 pandemic.
A poll by Essential Media surveyed over 1000 Australians in August 2020, revealing that almost one-third of Australians blamed the coronavirus pandemic on the Chinese community.
"Although COVID-19 sparked a wave of anti-Chinese and anti-Asian racism, we must remember this particular brand of racism isn't new in Australia," says Lena Nahlous, Diversity Arts CEO. "This project allows artists to respond to issues with powerful counter-narratives that must be platformed and shared."
"This was an important project to be involved with as it allowed me to shine a spotlight on the issue of casual racism in Australia, especially at the height of the COVID pandemic," says Inner West ceramic artist Susan Chen. "My artwork, titled I'm not racist, but…(Australian Mahjong), consists of a series of custom porcelain Mahjong tiles that use humour to start a conversation around this uncomfortable issue.
"I'm excited for this project to open new conversations and ways of approaching this issue," says Kevin Bathman, DARTS Project Producer. "We hope that it helps to strengthen communities while also providing support to those most affected by COVID-19 racism."
Key Dates
Exhibition Launch: Thursday, 9 March, 6 – 8 PM
MC: Lena Nahlous
Speakers: Debbie Lee (Chair, Diversity Arts Australia), Adri Lozano (National Convener, Asian Australian Alliance), and Mark Drury (Councillor, Inner West Council).
Artist Talk 'Rituals of Resistance': Tuesday 21 March, 6 – 8 PM
Facilitated by Carielyn Tunion (DARTS) with panellists Susan Chen, Fan Dongwang and Wendy Qi Zhang as they discuss the I Am Not A Virus project. Performance by Jasper Lee-Lindsay.
*This event is audio-visually recorded and will be AUSLAN-interpreted.
Opening Hours
Thursday-Friday: 2 pm to 7 pm
Saturdays 12 to 7 pm (*4 pm on Saturday, 25 March)
Monday, Tuesday, Wednesday and Sunday: Closed (*except Tuesday, 21 March for Artist Talk)
Where
Thirning Villa, 40 Arthur Street, Ashfield NSW 2131
Registration
Exhibition launch
Artist talk + discussion
About the project
This project is an initiative of Diversity Arts Australia in partnership with the Asian Australian Alliance, Democracy in Colour and 4A Centre for Contemporary Asian Art with support from Inner West Council, Australia Council for the Arts, Create NSW, City of Sydney and City of Parramatta.
Diversity Arts Australia (DARTS) is Australia's national voice for ethnocultural and migrant racial equity in the arts, cultural and creative industries. Our work is underpinned by a human-rights ethic, social justice principles, and the belief that a diverse spectrum of creative expression and participation is fundamental to a democratic, inclusive and sustainable creative sector and society.