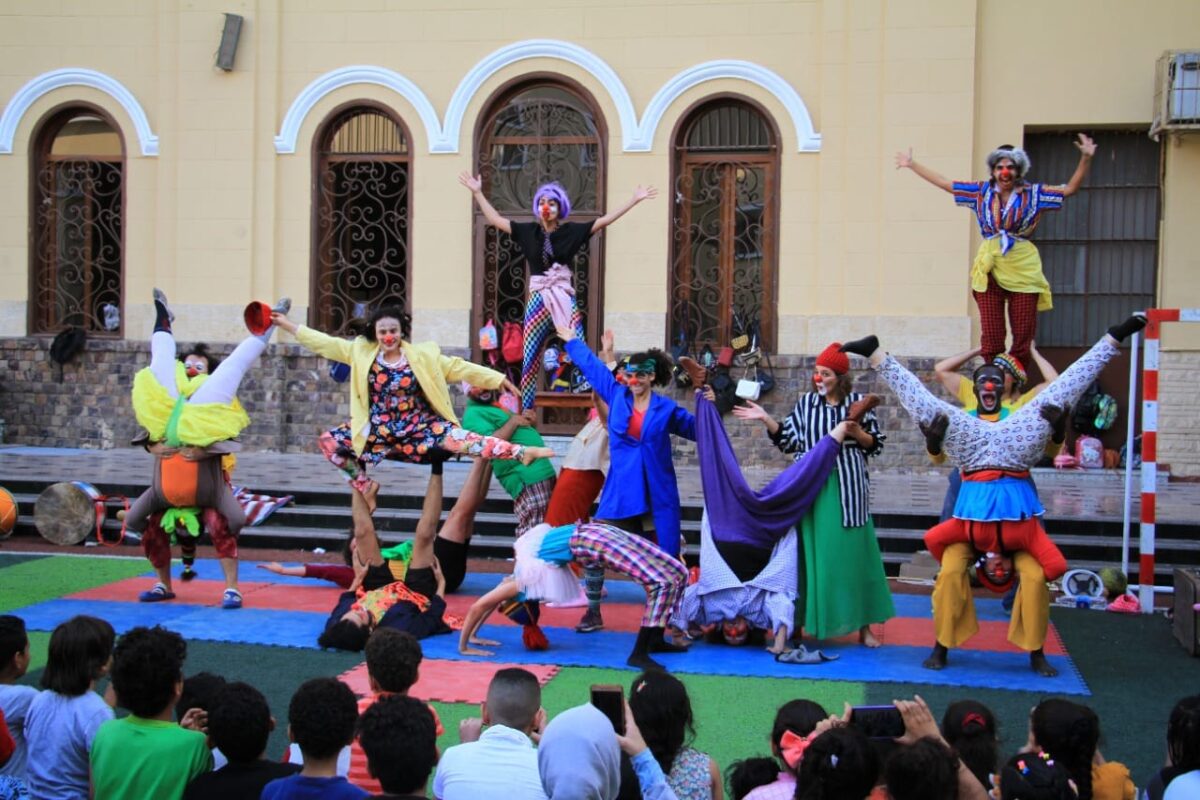 Egypt's 
Jesuit Cairo Film School
Azza Guergues
"I am trying to present theatre to the community in which I live. It is important for us to develop their expressive language and the language they use in the theatre, which in turn will develop the artist. As part of the interactive theatre, the audience is expected to participate with improvisation in some parts."
For Egypt's poor communities, there's not much room for artistic expression in the daily struggle for survival. But the Jesuit Cairo Film School believes the arts are critical to human expression. It builds audiences by training local community members to make work that speaks to the community and expresses their concerns.
Key takeaways:
Collaborations with local organisations broaden its reach and raise local awareness.

International collaborations

International collaboration with cultural institutions, such as Clowns without Borders provide much needed support and connect creators with global networks.

Low-cost production

By focusing on storytelling and skills-development, the school is able to make low-cost productions

Creating space

The school educates and supports low-income communities to

develop and showcase their talents, and improve their skills to tell compelling stories.
In Egypt, where more than one-quarter of the population lives in poverty, art has become a marginal part of daily life. Most people can't afford to go to the theatre or cinema. But for the founders of the Jesuit Cairo Film School, art is a crucial aspect of life that should be accessible to everyone, and not just as audiences but also as creators. For the school, the arts enable marginalised communities to express themselves and relieve the burdens of everyday life.
The school, which belongs to the Al-Nahda (Renaissance) Association, teaches and promotes the arts in low-income neighbourhoods, and organises cultural activities for marginalised communities. For more than 20 years, the association has specialised in cinema, theatre and animation. It focuses in particular on the inclusion of women and religious minorities from low-income communities. To support its efforts, it has enlisted the help of international cultural institutions.
The school's Stories of the South workshops focus on communities in Upper Egypt, a region with many poverty-stricken neighbourhoods. It put cameras in the hands of marginalised people for the first time.
Sameh Samy, editor-in-chief of the school's magazine El Film , said, 'After we launched Stories of the South workshops a few years ago, our team visited Upper Egypt to teach women and men and let them create documentaries about their issues. It was interesting to see 55 documentaries made by people [who attended the workshops] who had never seen a film before, but they made films about their lives, agriculture and other subjects.'
In the course of the filmmaking workshop, one woman created a documentary film about her daily struggles. While in the poor province of Assiut, teenagers formed a cinema club after attending the courses organised by the association. Soon, local organisations partnered with the school to produce and film documentaries by ordinary people in remote areas.
Using low-cost production, the school aims to keep providing arts opportunities to the marginalised, especially in remote villages in the south. The school also collaborates with local associations to reach wider audiences.
For more than 10 years, the school's street theatre Nass (which means 'People') has roamed Cairo's low-income neighbourhoods. 'We worked with Drosos Foundation and we made 16 shows this year. Our performances took place in 4.5. Kilo, Zabbaleen, and Al-Marj,' Mostafa Wafi, Nass' head, explained.
The neighbourhoods of 4.5. Kilo and Al-Marj are poor areas, while Zabblaeen has been home to the capital's rubbish collectors for years.
During the past two years, Nass Interactive Theater has produced 36 shows and conducted workshops to train homeless children in Ain Shams and Agouza. According to Wafi, the goal of Nass Theater is to create a dynamic stream of artists who are directly engaged with the community, and making work about issues that matter to it.
'I am trying to present theatre to the community in which I live. It is important for us to develop their expressive language and the language they use in the theatre, which in turn will develop the artist. As part of the interactive theatre, the audience is expected to participate with improvisation in some parts.'
In addition to all these cultural activities, the school teaches film to 30 to 50 students every year for a small fee estimated at EGP5000 (around US$ 205) but the equipment and study itself are valued at about EGP90,000 (around US$ 3696) for each student . Over the past few years, a number of well-known critics, filmmakers and animation artists have graduated from the school.
However, the school still faces financial challenges, especially after the COVID pandemic. In recent years, it has become common for large international cultural institutions to focus their cultural sponsorship on conflict-affected nations like Yemen, Syria, and Lebanon while marginalising cultural activities in other countries, according to Samy.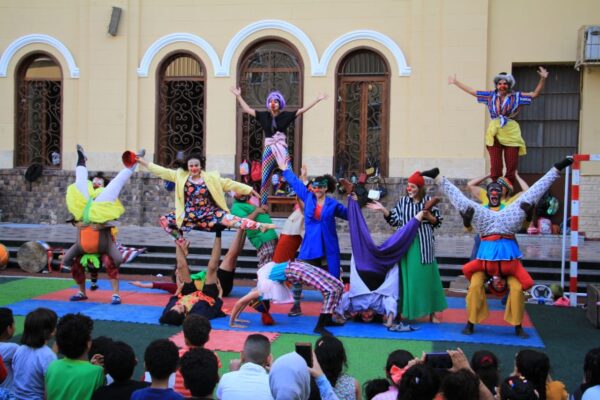 Jesuit School Nas Theater performance in Cairo, 2022, photo credit:. Jesuit Cairo Film School
Azza Guergues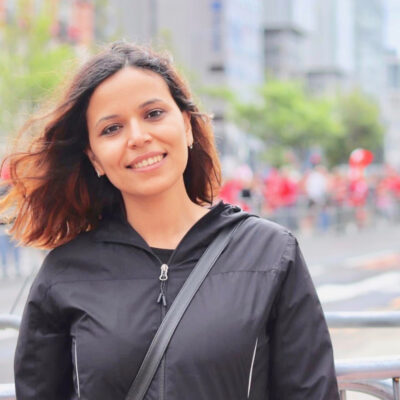 Read More
Azza Guergues is an Egyptian journalist and podcast producer, she has nine years of experience in the news industry. She has produced videos and podcasts covering topics such as politics, climate change, economics, and social issues in MENA countries. She has covered events in Kazakhstan, the United Kingdom, and Egypt as well as the war against the Islamic State in Iraq in 2017. Azza earned her MA degree in Digital Journalism at Goldsmiths, University of London in 2019. She is also a fellow at UNRAF and Chevening Alum.

 
What is the Imagine Around the World Project?
A partnership with the British Council Australia, the Imagine Around The World Project aims to document case studies from numerous countries outside of US, UK, Canada, Australia and New Zealand to share best practice and leadership in cultural diversity, cultural equity and inclusion in the arts, screen and creative sectors. This project is managed by Diversity Arts Australia and supported by Creative Equity Toolkit partner, British Council Australia. To find out more click below – or read the other case studies as they go live here.
Find out more