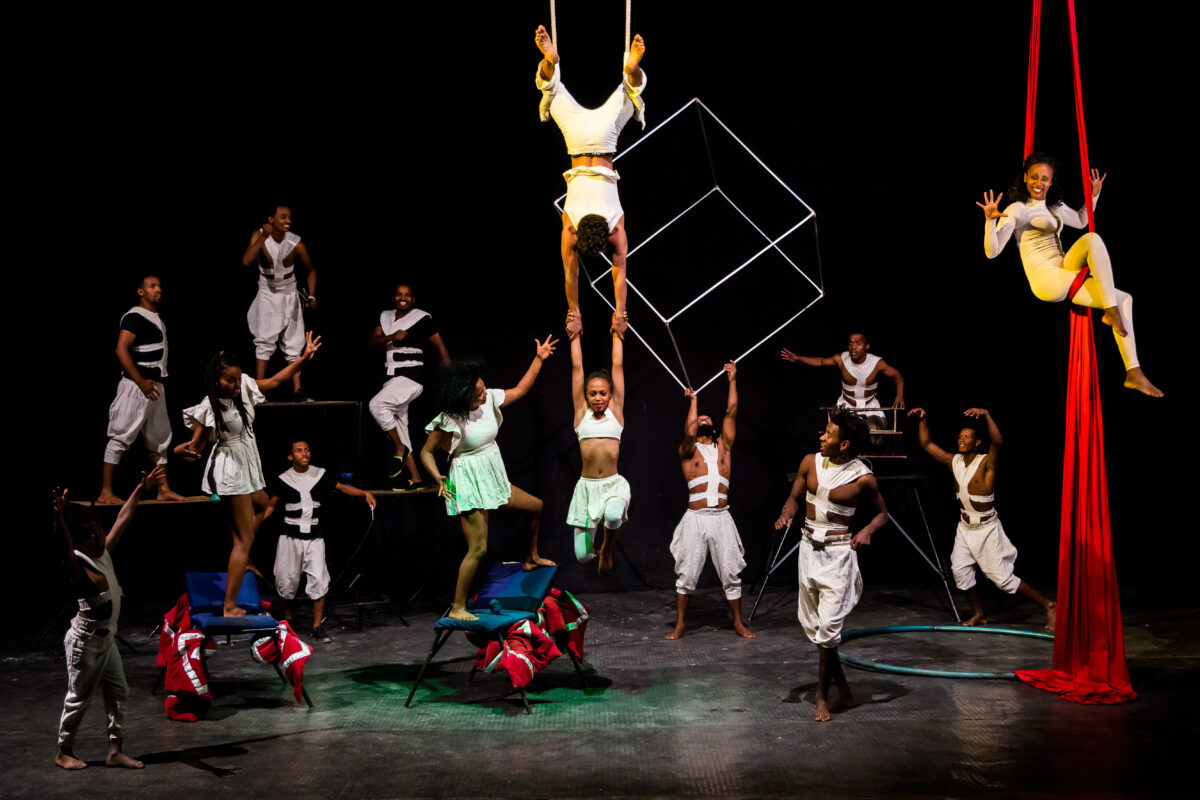 "Learning the circus arts not only improves fine and gross motor skills, and endurance and mind and body coordination, but it also embodies cultural relevance through the equipment they use for performing circus
Fekat Circus is an organisation founded in Addis Ababa, Ethiopia, which was established by a group of six artists from underprivileged backgrounds. The circus trains kids and young adults aged 7 to 21 years old and has provided training to an estimated 5,000 children since its inception. Besides providing education in the circus arts, Fekat Circus also supports many impactful and meaningful initiatives to improve the livelihood and social and mental well-being of disadvantaged people in the community.
The circus uses the following strategies to support their work:
The circus uses the following strategies to support their work:
Developing professional careers




Fekat Circus provides job opportunities for performers in the circus arts and a means of sustainable income.

Increasing participation and audience numbers




To attract bigger audiences and more students to the circus school, Fekat Circus promotes their training programs at live shows and uses social media to spread the word about their work.

Reaching out to marginalised groups

The circus runs initiatives to support children who are sick, terminally ill, from disadvantaged backgrounds and internally displaced.

Being culturally relevant




The culture of different ethnic groups within Ethiopia are represented by the equipment, costume design, music and dialogue used in the circus shows.
Developing professional careers
The arts sector in Ethiopia is still considered to be in its early stages of development in some respects since many people in society are still resistant to accepting the arts as more than a hobby than an actual career option which can work alongside formal education. Hewan Tekle, a 16-year-old who has been in Fekat Circus for just over a year, shares this sentiment. She says that her family, like a lot of families, thought that being part of the circus would deter her from her studies and were undecided about her joining. However, her family changed their minds once they saw her participate in a show. Samson Wondeson, the Deputy Manager of Fekat Circus, says the perception parents have about the circus changes after they attend the shows because it helps them to understand how their kids spend their time at the circus and the valuable skills they have gained from it. This, in turn, also boosts the kids' confidence.
Fekat Circus currently provides free circus training to about 30 students who have been identified as children from low-income families, based on the relationships the circus has developed with the community. An additional 30 students are provided with paid training. This has created an opportunity for students from low-income families to pursue their passion, earn a living from it as well as create a means of income for the circus group.
At present, the circus puts on shows every weekend at Kuriftu Water Park, an opportunity that came about after Fekat Circus had hosted the second African Circus Arts Festival in Addis Ababa. This has created a sustainable income for the performers. The circus currently provides permanent employment to 12 performers. The circus also provides job opportunities for young performers at events such as birthdays parties, where they are paid for their performances.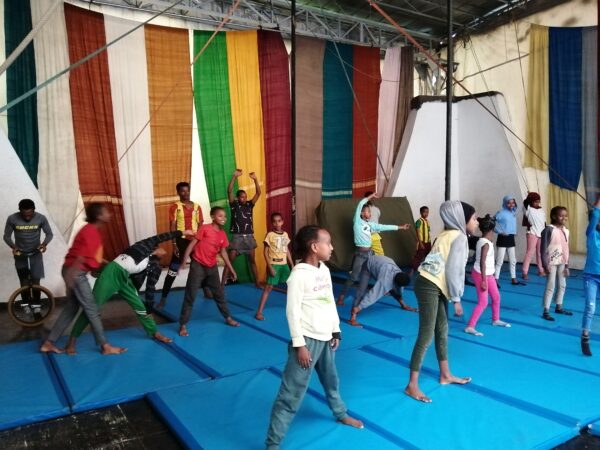 Students doing their stretching workout during one of the circus school workshops. Photo credit: Selamawit Tafesse.
Increasing participation and audience numbers
To attract stronger participation at their circus school, the circus promotes their training programs at their shows and has forms for those who are interested to provide their details. To attract bigger audiences to upcoming shows, the circus puts up posters in supermarkets, institutions that they have worked with (such as Alliance Ethio-Française) and other businesses to promote them. The circus also uses social media channels and social media groups such as 'What's happening in Addis Ababa?' to spread the word about its work. Word-of-mouth, sending emails to their contacts and handing out brochures at festivals and shows are other ways the circus promotes their upcoming shows.
Before the onset of COVID-19, they had put on a 40-minute show once a month on Sundays and kept their compound open afterwards to provide space for the audience to socialise and network over refreshments to find out more about what Fekat Circus offered. Oftentimes, the circus has sponsors for their shows, such as St George Beer and Abyssinia Ballooning, which then provides opportunities for these businesses to promote their products and services at the shows. The circus plans to restart their regular monthly shows now that schools are open again to meet the demand from parents.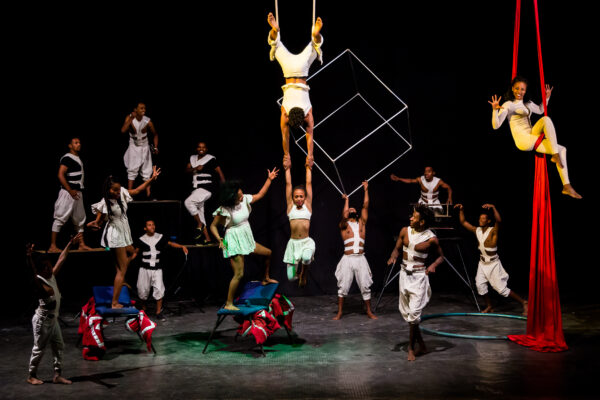 A performance titled Er'tale; this is the name of the active volcano found in the Afar region of Ethiopia. Photo credit: Fekat Circus.  
Reaching out to marginalised groups
What makes Fekat Circus unique is the fact that it runs initiatives to reach out to marginalised groups in society such as sick or terminally ill children and children from disadvantaged backgrounds (those who are homeless, in orphanages or juvenile detention centres) and internally displaced people due to conflict and war. In addition to putting on shows in juvenile detention centres and orphanages like Kechene Orphanage Camp, Kolfe Orphanage and Mother Teresa Missionaries of Charity, at times, the circus also sends teachers to these institutions to teach circus arts to the children.
Their Smile Medicine project is one such initiative that targets and supports groups in society which are often neglected. The project, which began in 2009, is the first and only project of its kind and has been running for the past 10 years at the paediatric ward of the Black Lion Hospital, the largest public hospital in Ethiopia. Conceived as a result of an exchange program with Sarakasi Trust (located in Kenya), the project entertains, stimulates, and keeps the minds of sick and terminally ill children alert through its Clown Doctor Program (using clown doctors who wear colourful gowns and face paint), Animation Program (storytelling, games, puppetry, poetry and singing) and Playroom Program (reading, painting, puzzles and board games). Parents are encouraged to be involved and play with their children in all the programs.
Because of the project, the children have something to look forward to every day, for two hours, six days a week; a much-needed positive distraction for both the parents and the children. Even though the project has been discontinued due to health concerns for the sick children as a result of COVID-19, Fekat Circus has plans to restart it soon.
Fekat Circus has also recently put on a show for internally displaced people, another group in society that is not getting enough attention. The circus held shows in 12 places, including Yirgachefe, Bulle Hora, Dilla and Gedeo, where internally displaced people are staying. One of the shows included health education awareness about the importance of washing hands. This comes at a time when Ethiopia is facing perhaps the highest number of internally displaced people in its history, owing to attacks on certain ethnicities living in parts of Oromia like Wollega, Ataye, in Amhara and the war in Tigray. The few hours of escape from reality amid the chaos of internal displacement cannot be underestimated in a place where people have little to no source of entertainment and are focused on survival. The circus has also previously prepared shows in different cities in Ethiopia that created awareness about tuberculosis, HIV and the workload women experience from domestic labour.
Being culturally relevant
The circus school teaches participants techniques in acrobatics, gymnastics and juggling as well as running group games for the younger children. Samson Wondeson explains that learning the circus arts not only improves fine and gross motor skills, and endurance and mind and body coordination, but it also embodies cultural relevance through the equipment they use for performing circus tricks like juggling using sefed, which is a traditional handmade basket used for winnowing grains and taking the traditional Ethiopian bread known as injera from the cooking plate. The culture of different ethnic groups in Ethiopia are represented by the costume designs and music in the circus performances. The circus performances also encourage social interaction and promote cross-cultural communication through mime, clown arts, music and dialogue. Seventeen-year-old Wondye Girma, who has been in Fekat Circus for three years, says he has made friends since joining the circus and has even had the opportunity to work in different regions in Ethiopia. These positive experiences have helped to improve his communication skills with different cultural groups as well as enable him to gain other valuable skills such as collaboration, co-operation and problem-solving.
Now that COVID-19 restrictions have been lifted, Fekat Circus plans to restart discontinued projects such as the Smile Medicine project, resume their regular monthly shows and put on another festival when they have enough sponsors. The circus also plans to strengthen their work in educating children in the circus arts and to continue running other impactful initiatives to benefit the community and the country at large.
Building a resilient community arts practice
For nearly three decades, Suriya's Cultural Group has operated determinedly despite facing numerous challenges created by the civil war, followed by the restrictions instituted by semi-militarised administrative systems. Women's security has been always a major concern for Suriya and they continue to voice their concerns through theatre activities, which, during the civil war, had been censored or controlled. Other major concerns have come from within the local communities to highlight and address the indigenous cultural practices which are still discriminating or degrading women, particularly for those who are widowed or disabled, those who have experienced sexual violence or those who had been former militants during the war. Suriya has opened its doors for thousands of such disadvantaged women and continue to share the memories of those women and many more in the present day through the Cultural Group's collaborative and life-changing theatre activities, to unswervingly dispel gender bias and cultural myths and demand equality for women in Sri Lankan society.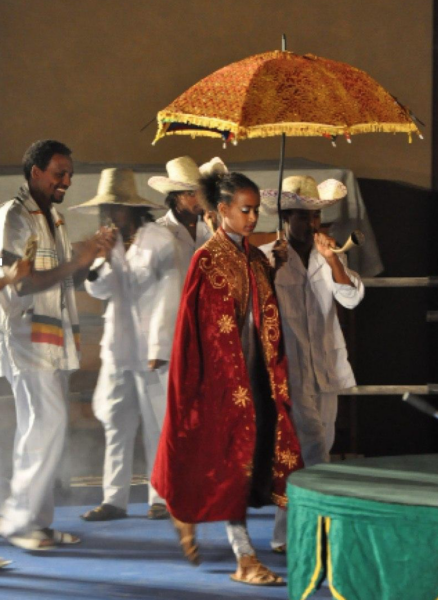 Fekat Circus performers wearing Ethiopian cultural attire and carrying cultural equipment like an umbrella and a tirumba, which is a traditional metal horn used to summon people from surrounding areas, during their show. Photo credit: Fekat Circus.
Selamawit Tafesse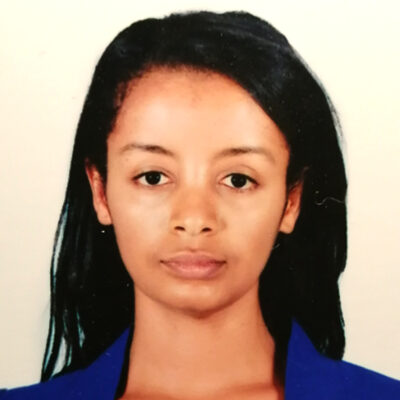 Read More
Selamawit Tafesse is a freelancer working in communications. She is a Chevening scholar who has

 

worked in the media and communications sector for over 6 years for various organisations including the Ethiopian Radio and Television Agency, the national Television and Radio station, the Ethiopian Ministry of Education and the National Associations of Persons with Disability. She received her Bachelor's degree, majoring in print journalism, and a Masters in Journalism and Communications from Addis Ababa University, Ethiopia. She got her second master's degree in Media Practice for Development and Social Change from Sussex University, UK.

 
What is the Imagine Around the World Project?
A partnership with the British Council Australia, the Imagine Around The World Project aims to document case studies from numerous countries outside of US, UK, Canada, Australia and New Zealand to share best practice and leadership in cultural diversity, cultural equity and inclusion in the arts, screen and creative sectors. This project is managed by Diversity Arts Australia and supported by Creative Equity Toolkit partner, British Council Australia. To find out more click below – or read the other case studies as they go live here.
Find out more