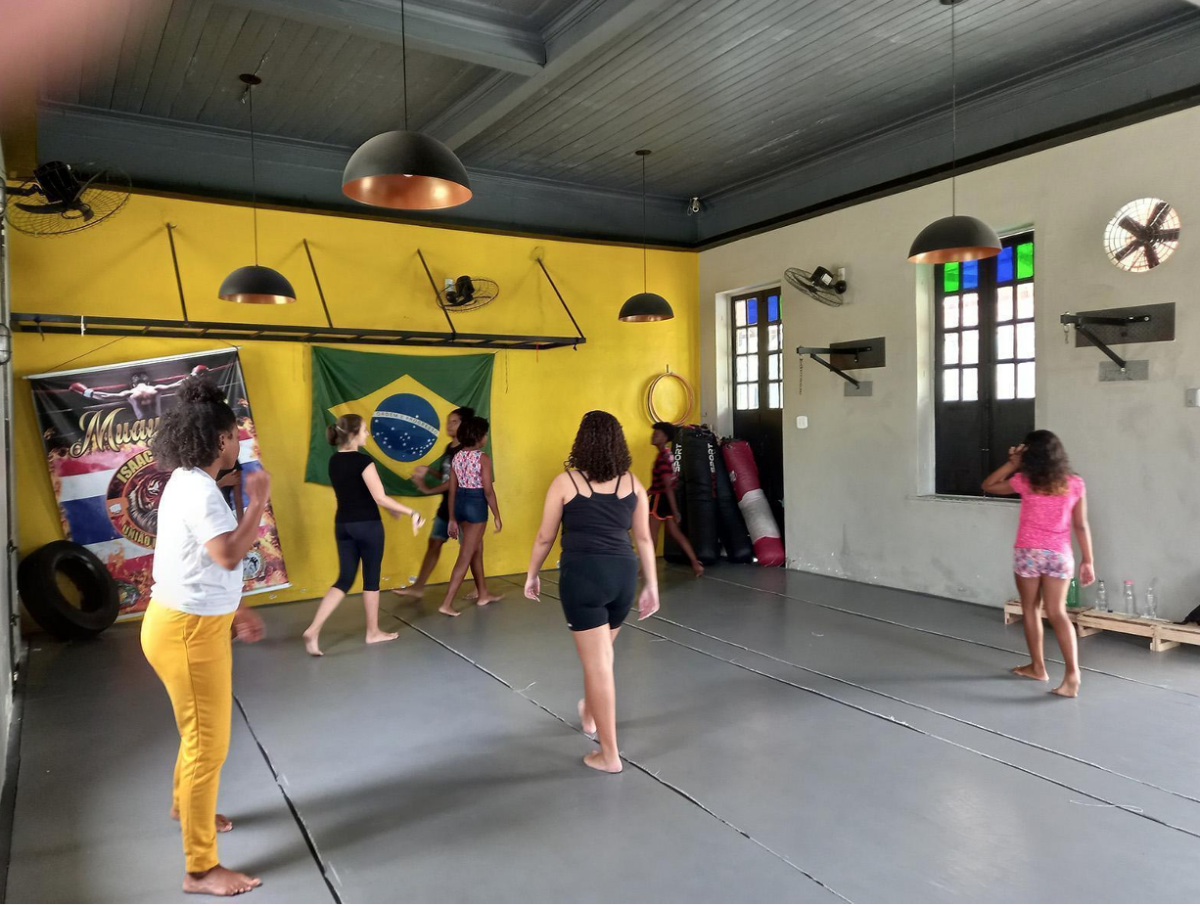 Brazil's Teatro Zona Norte Project present Favela Dreams
Zeca Ligiéro
"Culture here is always Zona Sul, Zona Norte has almost nothing here, in Cavalcanti, there is nothing"  
Rio's poor Black communities have long suffered under violence, stigma, poverty, racism and the lack of opportunity. But one theatre is putting pride back into the communities with work that is built on the voices of the favela.
Key takeaways
The theatre takes back the vilified word 'favela' and presents artistic forms born in the poor communities of Rio. Students learn unique practices of Brazilian theatre, passed through oral traditions.

Although dangerous, the theatre is physically located in a valley between four warring communities  

to stay connected with community concerns.

The theatre works with recorded interviews with people in the favela to develop work

on local issues, including lack of opportunity and the racial oppression of young people.
Teatro Zona Norte means 'North Zone Theatre', referring to a territory in Rio de Janeiro where middle class and poor people live. Unlike the wealthy South Zone around the beaches of Ipanema and Copacabana, there's no opera house here and few arts projects. The theatre is based in the steep streets of Cavalcanti, where motorcycles are the main means of transport on the winding streets.
'Culture here is always Zona Sul, Zona Norte has almost nothing here, in Cavalcanti, there is nothing,' said Teatro Zona Norte leader Graciana Valladares.
The theatre began in March 2019 and holds drama, dance, visual arts and performance workshops for predominantly Black communities with low socioeconomic backgrounds.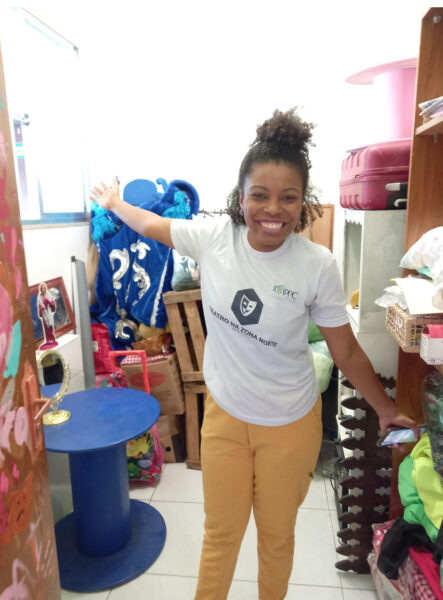 Graciana Valladares, leader of Teatro Zona Norte, 2022, photo by Zeca Ligiéro
It's a dynamic space, hosting festivals, soirees and a lively social media presence, as well as delivering projects like Art Invades the Street and Painting the Improbable.
Favela's Dream, a Teatro Zona Norte project developed by local artist and educator Graciana Valladares, investigates social issues, racial prejudice and violence in the community through the experience and opinions of children and young people using music, dance and theatre.
The term 'favela' was given originally to Black communities in the hills of Rio de Janeiro at the end of the 19th century, remnants of slavery that ended only in 1888. When slavery ended, black populations were abandoned on the street without any kind of support to start their lives as free people.
The name 'favela' came to designate poor people deprived of medical assistance, basic sanitation and education throughout Brazil. Most 'favela' populations are Afro-descendants, many of whom come from even poorer states in the North or Northeast of the country.
The name 'favela' carries the stigma of poverty, and has now been replaced by the word 'community'. By deliberately choosing the name 'favela,' Favela Dreams reclaims pride in the word and denounces the contempt directed towards these neighbourhoods, as well as the disregard of local authorities.
Instead, the unique artforms born in the favela are celebrated. For example, funk is popular among the Black populations of Rio. Favela's Dreams incorporates lyrics from a funk song originally created to open the play Sonhos da Favela, which was also authored by young people and children in the Teatro Zona Norte community.
Favela's Dream
I live in Favela
And I'm proud of it
And if you didn't like it
Let's make a fuss.
What shot was that?
I'll tell you a story
I was going to school,
I saw two guys on a motorcycle
each with a pistol.
Every day going to school
is a concern for families, how?
(With heart in hand)
What shot was that?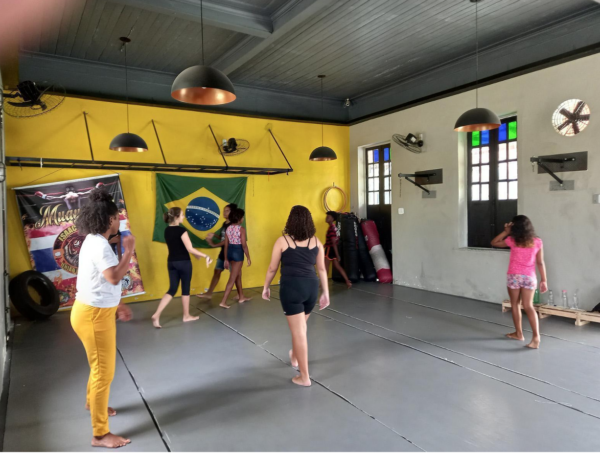 Graciana Valladares' workshop with children, Teatro Zona Norte, 2020.
Photo by Zeca Ligiéro
Exercises are based on the repertoire of plays and games developed by Brazilian theatre educators which have become a kind of oral tradition among practitioners. These include the use and perception of space, corporal agility, group integration, release of gesture and movement, and more.
Valladares created the project in collaboration with the Instituto Presbiteriano de Promoção a Cidadania (IPPC) a program of the Presbyterian Church of Tomás Coelho, however Teatro Zona Norte exists without financial support; only receiving logistical aid from the Institute.
Young people who participate in the training pay a small symbolic fee that helps in renting the space; those who cannot pay receive scholarships.
The Institute is located on the same street of the Cavalvanti Railway Station, a modest, urbanised neighbourhood, but without cultural activities and far from downtown Rio. It is wedged in a valley between four hills of communities (favelas) in conflict with each other – Urubu, Juramento, Serrinha and Primavera. Each belongs to a separate drug cartel and they struggle constantly over territory .
Often, training and rehearsals at Teatro Zona Norte are interrupted and the young people are forced to take refuge in the dressing room next to the small stage, the most protected place against a possible stray bullet.
Violence against women and children is growing, and the constant exchange of gunfire between drug dealers, and even with the police, is responsible for a high number of deaths in Black communities in Rio. These themes make their way into the work of the theatre, albeit in a non-explicit way.
Workshops, hosted by Graciana Valladares and guests, are delivered in two distinct phases of preparatory games and dramatic games – children in the morning, and young people in the afternoon. The training activities integrate into a third phase with the creation of short scenes which become small plays. The group has a small stage with movable chairs, and also presents work in other communities and festivals, where the group has won awards for excellence.
Community voice
The theatre works with the voices of the community. The group did field research, documented on video, asking residents about their dreams. Street sweepers, workers in bars and restaurants, maids, and people in other professions were randomly chosen on the street. From these testimonies they composed the songs and the Favela Dreams script, which narrates the adventure of students with the dream of earning a living.
Dreams and desires are mixed with violence, lack of jobs, and other social problems addressed by the show in a farcical tone interspersed with music. It especially comments on the extreme situation experienced by young people in the community impacted by the violence of the hills where some of the cast live.
Bringing Black and non-Black students together
Most of the theatre's cast and crew are Black students, with non-Black students participating in other activities. The theatre offers an opportunity for fraternal, playful and productive coexistence, removing the social prejudices that are part of Brazilian structural racism. It is proof that relaxed, unarmed coexistence is possible, incorporating the freedom to create from one's own values, concepts and feelings.
All suffer the same type of oppression, economic, social and even religious, often living in extremely poor places. The theatre seems to be an ideal place to find the freedom to come together, rethink dreams and invent possible futures.
Teatro Zona Norte received the Theater Festival Incentive Award from the City Hall of Rio de Janeiro in 2019.
Zeca Ligiero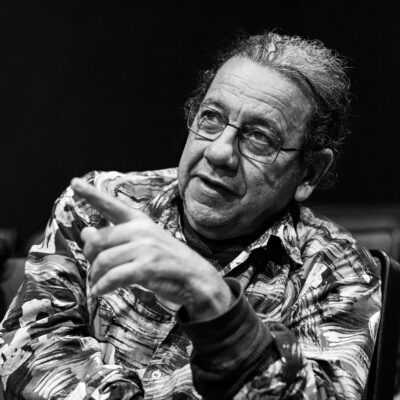 Read More
Zeca Ligiero is director, author, visual artist, Ph.D. at NYU and Post-Doc at Yale University and Paris 8; co-founder of the Hemispheric Institute of Performance and Politics, New York. As director, he staged in other countries and languages: The third bank of Rio in New York, 1987; Noticias de las cosas pasadas, Colombia, 2009, Mama Africa, Senegal, 2010 and Mariana, Princesse turque d'Amazonie, France, 2016. Among his most important books are: Divine Inspiration from Benin to Bahia, 1993, USA, Iniciación al Candomblé 1993, Colombia, Corpo a Corpo, 2011, Performance e Antropologia de Richard Schechner, 2012, Augusto Boal: Arte, Pedagogia e Política, 2013, Teatro das Origens, 2017.

 
What is the Imagine Around the World Project?
A partnership with the British Council Australia, the Imagine Around The World Project aims to document case studies from numerous countries outside of US, UK, Canada, Australia and New Zealand to share best practice and leadership in cultural diversity, cultural equity and inclusion in the arts, screen and creative sectors. This project is managed by Diversity Arts Australia and supported by Creative Equity Toolkit partner, British Council Australia. To find out more click below – or read the other case studies as they go live here.
Find out more