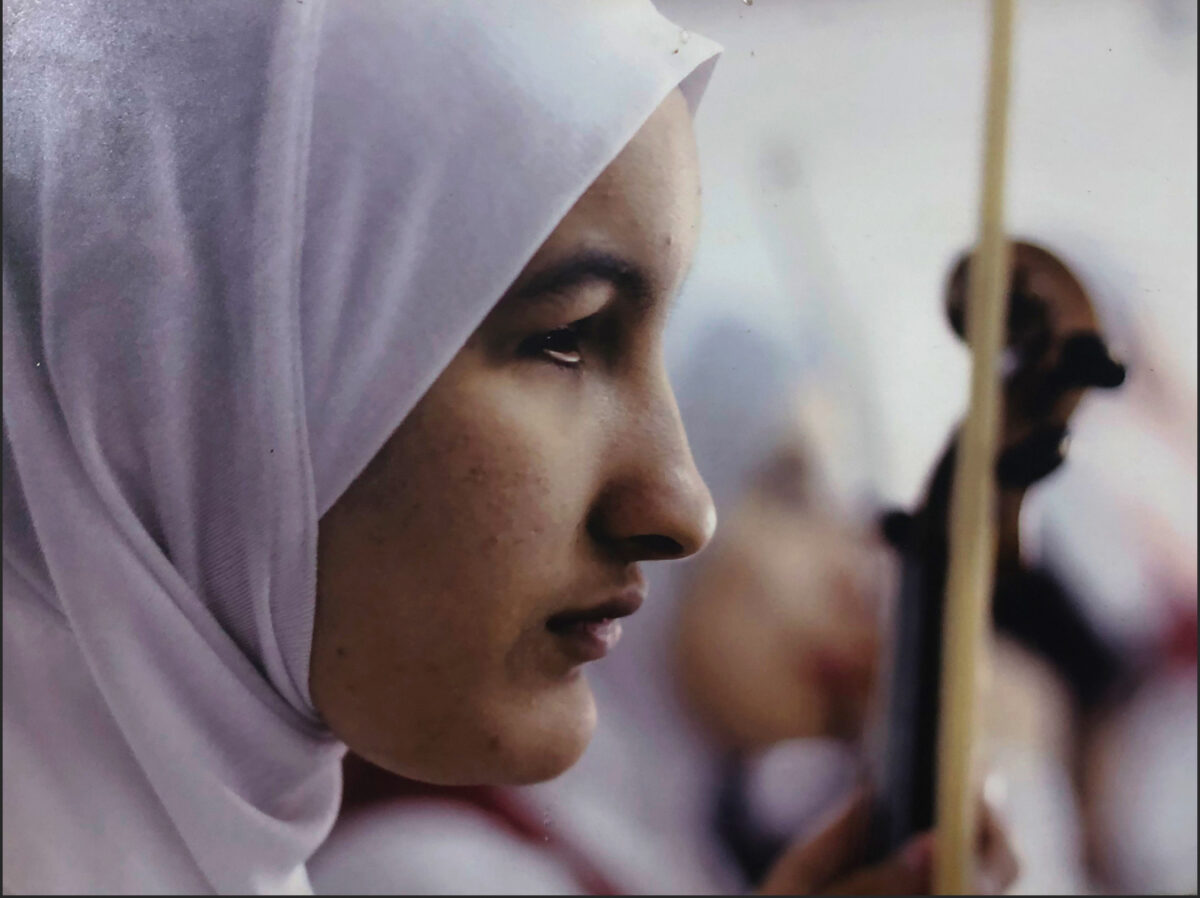 Egypt's Blind Women's Orchestra – Al-Nour Wal Al-Amal
Azza Guergues
"Having the opportunity to learn music was a great blessing. They discovered a talent in us."
Girls with disabilities in Egypt face stigma and discrimination within a conservative society that limits their education, employment, and decision-making opportunities. But Orchestra Al-Nour Wal Al-Amal ('Light and Hope'), which is composed entirely of blind women, has broken stereotypes and provided a new narrative about Arab women living with disability.
Key takeaways:
Professional opportunities

Sankofa Danzafro works with the g

overnment, academic institutions, foundations, corporations and other dance companies on their projects to create positive and impactful change in territories around Colombia mainly inhabited by Afro-descendant people.  

Role models of representation

The orchestra provides living proof that women with disabilities can develop international creative careers to the girls coming up through the institute.

Where home-grown support falls short, 

international audiences are engaged through outreach online and on social media.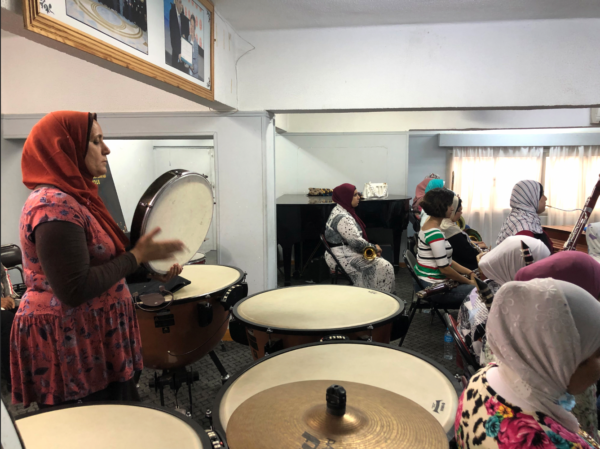 Members of Orchestra Al-Nour Wal Al-Amal ('Light and Hope') during Cairo rehearsals in June 2022, photo by Azza Guergues
UNDP estimates that 12 million Egyptians live with some form of disability – 10% of the total population. Despite calls for the government to improve accessibility, there's been little real action on the ground. However, one organisation in Cairo is leading by example.
The Al-Nour Wal Al-Amal Institute for Music Education for Blind Girls has been teaching music to visually impaired women for nearly 60 years. Established by individual effort and supported by concert revenues and funding from a nonprofit, the mission of Orchestra Al-Nour Wal Al-Amal is to provide equal opportunities to blind women and promote gender equity through music.
Mona, a 34-year-old cellist, has been a musician for 26 years. 'Whenever I play in the orchestra, I feel like we are becoming one,' she said after a rehearsal. 'I have played in concerts abroad, and I've felt very happy to know that our orchestra is the only one in the world exclusively made up of blind females.'
The female musicians in the band read Braille notes. On stage, they perform the notes by heart. The institute has 120 female musicians enrolled. There are 34 musicians in the orchestra, ranging in age from 18 to 60. Those between the ages of 10 and 18 study and practice every day so that they can someday join the major orchestra.
Mona has played in France three times, Austria twice, Belgium, Hungary, Slovakia, Slovenia, Australia, the UAE, and Qatar. 'Having the opportunity to learn music was a great blessing. They discovered a talent in us,' she said, adding that she has enjoyed playing the cello ever since. The sense of equality and fulfilment makes Mona happy. Her dream is to study a Master's degree in music at Trinity College and continue to explore the world of music.
In the 1960s of a school for blind boys was established by the Egyptian government and UNESCO. Recognising the gender inequity in this, philanthropist Esteqlal Rady and the former director of the Cairo Conservatoire, Samha El-Khouly, formed the Al-Nour Wal Al-Amal Institute for blind girls. Later they developed the orchestra.
Since then, over 28 countries have hosted Orchestra Al Nour Wal Al Amal. The orchestra's major event in 2008 was performing at UN headquarters in Paris for the 60th anniversary of the Universal Declaration of Human Rights. Even though the orchestra has a modest budget, it has enjoyed great success due to its unique composition.
Al-Nour Wal Al-Amal also strives to advance the integration of the disability community. The executive director of the Music Institute, Nagat Radwan, said that the institute sponsors a wide range of arts and craft activities for the blind, including theatre performances, sewing and drawing. It also offers girls jobs in Egypt, where there is a vast gender gap in employment and a lack of job opportunities for people with disabilities, despite Egyptian law mandating against disability discrimination.
The Institute's president, Amal Fahmy, is surrounded by the sounds of cello, violin, flute, drum, accordion, saxophone and trumpet played outside her office. She says the girls put in a great deal of effort every day to perform for audiences both inside and outside Egypt. 'Seeing how the audience welcomed them, applauded, and appreciated them in the places they performed made us cry. A lot of people value and appreciate their efforts.' And after just two hours of music training session, the orchestra plays international and Egyptian music from memory.
However, the orchestra struggles to raise funds as expenses outpace revenue, and many concert and tour activities have been halted since the COVID outbreak. The orchestra is not supported by the government, but rather by a nonprofit that pays for musicians and their teachers. According to Fahmy, 'The number of girls [in the orchestra] is growing. Concerts bring revenue, yes, but we have a lot of expenses, too. We also buy the instruments they use to train all week long.'
Reaching Global Audiences
Due to the lack of concerts after COVID, the institute began publishing videos of the orchestra online, especially on YouTube, to reach a wider audience. They don't yet have the capability to host live virtual concerts, but they rehearse twice a week, and sometimes these rehearsals are broadcast on TV.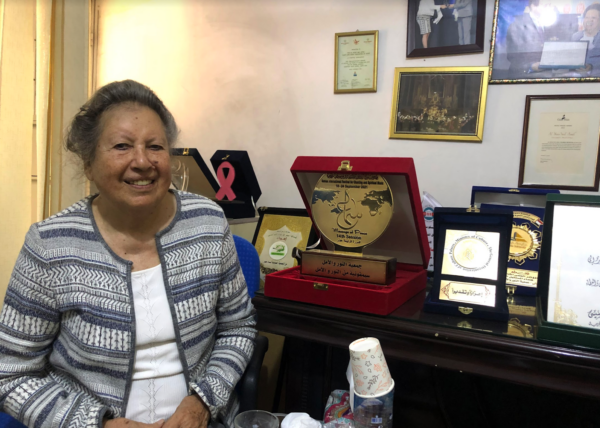 The Institute's president, Amal Fahmy, speaking with Diversity Arts Australia, June 2022, photo by Azza Guergues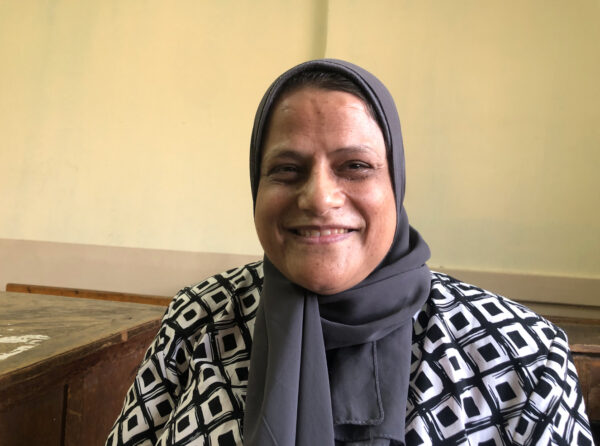 The executive director of the Music Institute, Nagat Radwan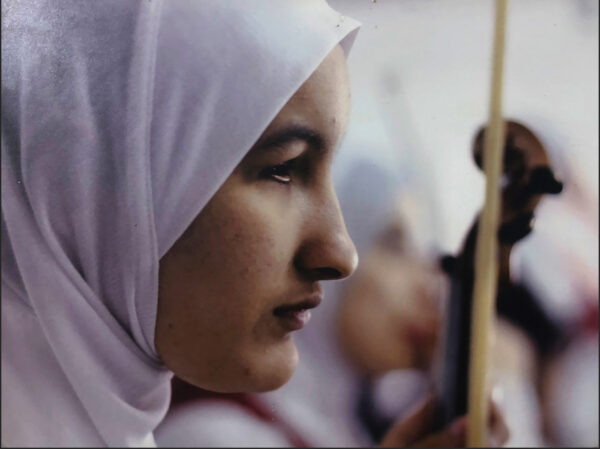 In the institute, a photo of one of the orchestra musicians adorned the wall. Photo by Azza Guergues.
Azza Guergues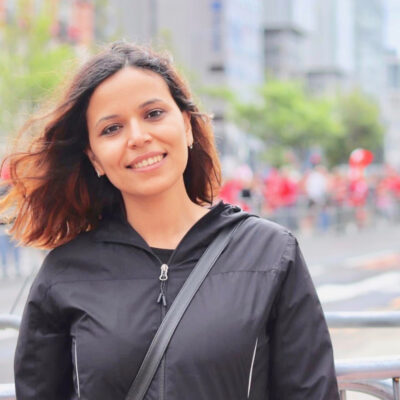 Read More
Azza Guergues is an Egyptian journalist and podcast producer, she has nine years of experience in the news industry. She has produced videos and podcasts covering topics such as politics, climate change, economics, and social issues in MENA countries. She has covered events in Kazakhstan, the United Kingdom, and Egypt as well as the war against the Islamic State in Iraq in 2017. Azza earned her MA degree in Digital Journalism at Goldsmiths, University of London in 2019. She is also a fellow at UNRAF and Chevening Alum.

 
What is the Imagine Around the World Project?
A partnership with the British Council Australia, the Imagine Around The World Project aims to document case studies from numerous countries outside of US, UK, Canada, Australia and New Zealand to share best practice and leadership in cultural diversity, cultural equity and inclusion in the arts, screen and creative sectors. This project is managed by Diversity Arts Australia and supported by Creative Equity Toolkit partner, British Council Australia. To find out more click below – or read the other case studies as they go live here.
Find out more