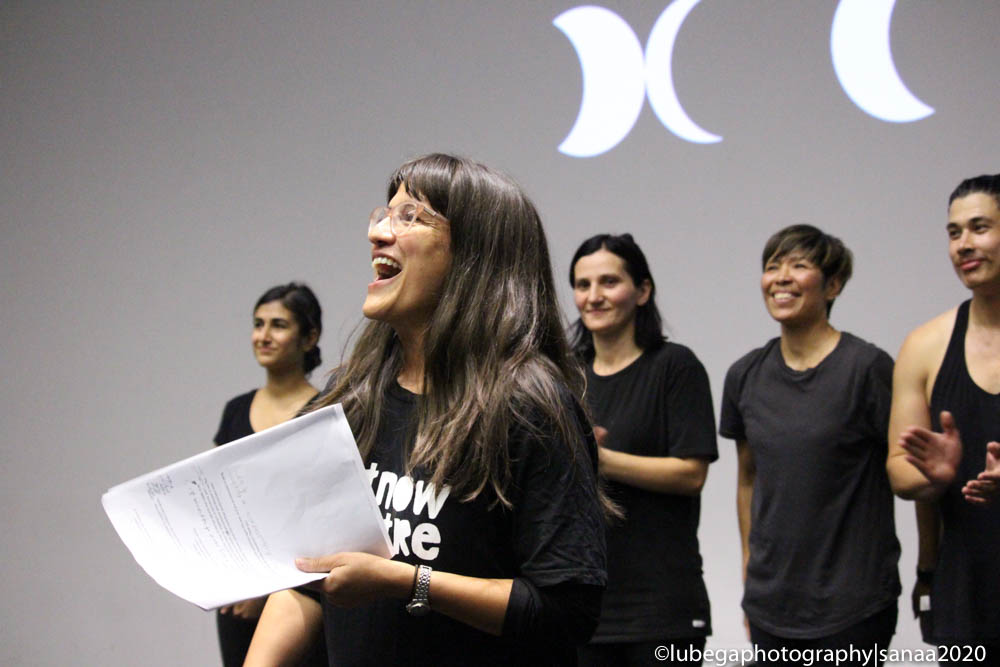 Rethinking with ActNow Theatre
Simone Amelia Jordan
"That's what the democratisation of storytelling feels like to me—when it's not an obligation or a burden to share that story." 
Adelaide-based ActNow Theatre was born from a protest.
Founding Artistic Director Edwin Kemp Atrill and his two high school friends created the youth-led theatre company in 2007 after orchestrating a spirited street performance about the (then) Guantanamo Bay detainee David Hicks and exploring issues around injustice and oppression through theatre.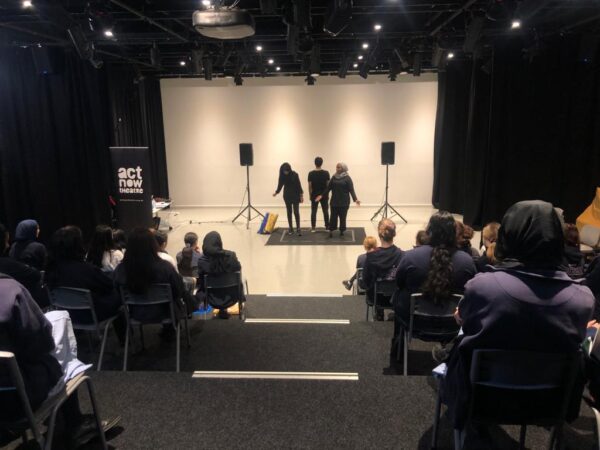 Key takeaways
Have clear hiring guidelines
ActNow has something akin to a Code of Behaviour, "in the sense that when we contract, there's an induction pack with information in there," Gurreeboo says. In addition, the Theatre is stringent in employing artists (particularly facilitators) and does significant work to safeguard them, especially when they enter environments to discuss racism. "There's even more work we have to do around that," she offers.
Give non-white artists room for error
"Everything is always about proving our worth," Gurreeboo says. "We can fail too! Let us fail. I don't feel we have that luxury. I've never had that luxury. I've had to be above and beyond, always."
"It's about the voices in the room"
When Gurreeboo started working with ActNow, she was the only person of colour on the core team who constantly had to advocate. "As soon as I took over leadership, [things] completely changed. They completely changed! It went the other way. It's about having the people. You must trust [diverse] people because they will do it automatically; it's inherent. Often, people might consult here and there, but they don't put [diverse] people in decision-making positions. So consult, consult, consult, with the community and with artists. Trust their thinking."
Do the ground work with community
In 2021, ActNow conducted an intersectional consultation process in partnership with Democracy In Colour to learn how the communities they serve are viewing the Theatre's programs. Part of the process was a series called Sofa Sessions, where people from different groups shared information ("we had First Nations folk speaking with POC, and to queer folks, and talking about the best ways to engage," Gurreboo says.) Each participant was paid an honorarium for their time, with the complete reports forthcoming.
Pushing the paradigms
Since its founding, the company—which works with professional artists to engage diverse communities in conversations around challenging and contemporary issues—has broadened its scope. Stage productions have included The Revolution Starts Here and a queer adaptation of Shakespeare's A Midsummer Night's Dream. But at the forefront of ActNow's mission in recent years has been developing interactive, issue-based projects. These include Expect Respect, designed to provide legal information about rape and sexual assault for young people, and Responding To Racism, an interactive performance teaching audiences how to identify, respond to, and prevent bigotry.
These projects are delivered in partnership with non-arts organisations and are committed to targeting specific needs. For example, through their collaborations with Reconciliation SA and the Legal Services Commission of South Australia, ActNow creates artistically engaging work that underscores current social and political issues, all outside conventional theatre forms and modes of presentation.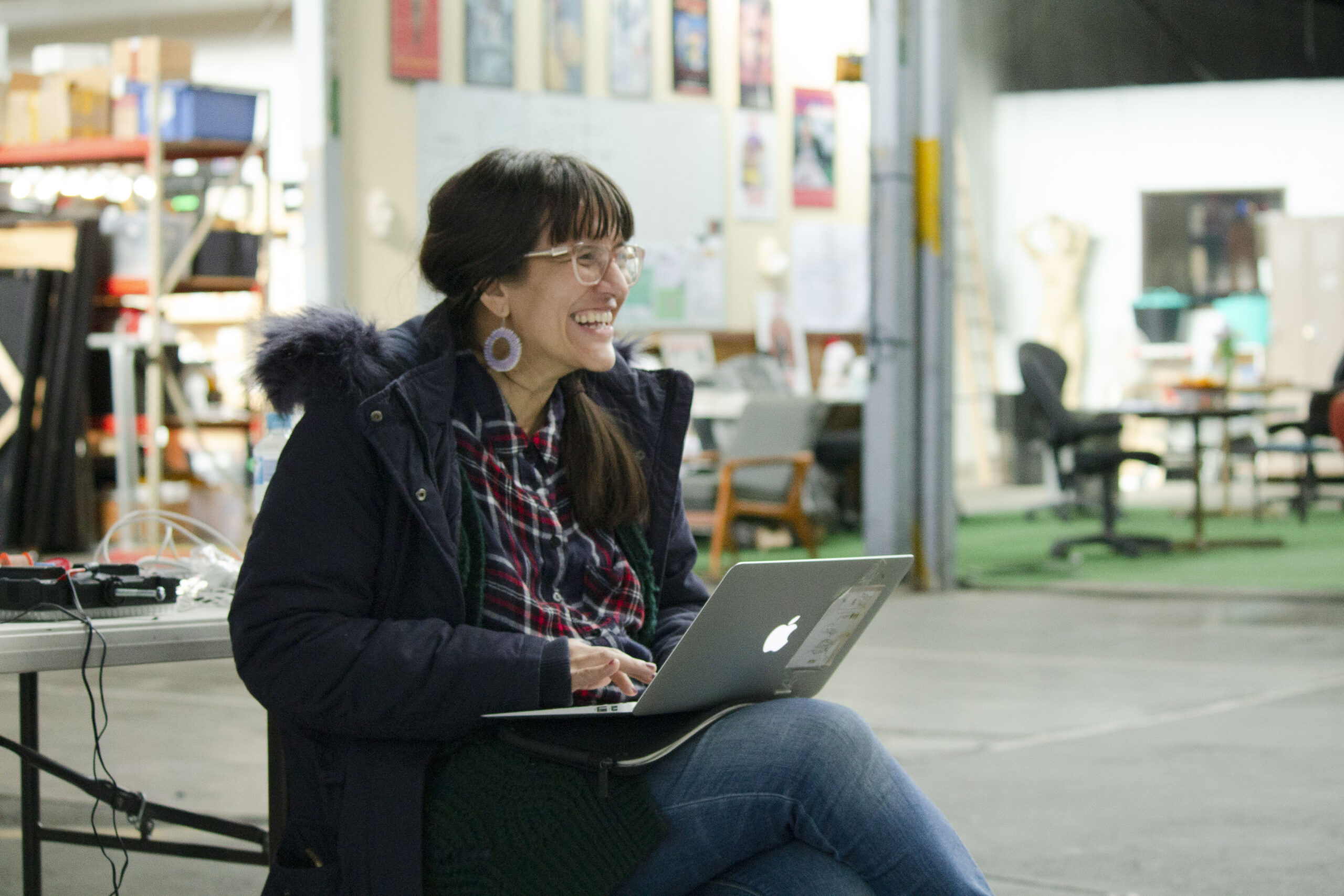 Co-CEOs, Artistic Director Yasmin Gureeboo and Executive Director Rhen Soggee lead ActNow Theatre today. Gurreeboo, a classically trained actor and community arts practitioner, initially joined ActNow as a facilitator for their Responding To Racism workshops. She has created two new shows for the company: Jumu'ah (Friday Prayers), a theatre piece looking at Islamophobia, and Like Me, Like You, a children's anti-racism show.
Gurreeboo is undertaking the challenge of the Theatre's plan to decolonise the arts industry. "Everything is set up with KPIs and product-driven, but we're trying to focus on qualitative stuff. Something we've been looking at, a part of decolonisation, is not having to grow. How do you maintain? We grew so quickly that we couldn't catch up and put the infrastructure in place to support that growth."
With ongoing workshops, masterclasses, artist residencies and new projects in the pipeline, she proposes that ActNow will soon start "slowing down". "Just being able to say no, and have the right resources to do meaningful projects. The process is rigorous. We're working at a very capitalistic pace."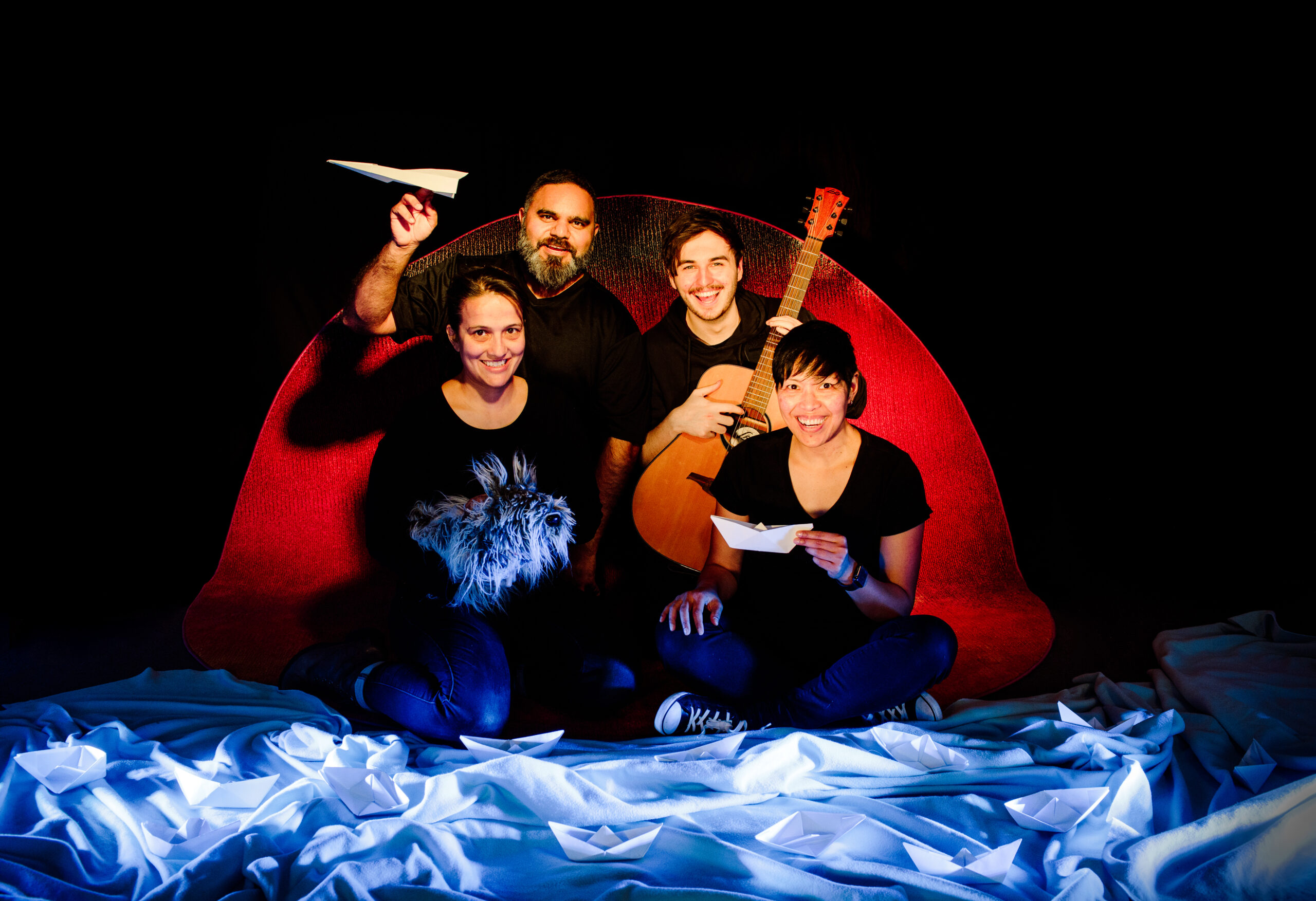 The Theatre's actors are paid industry rates and facilitators slightly more due to the skills and training required for leading workshops. Artists can take various routes to join.
"We're big on developing pathways," Gurreboo explains. "Our First Nations Art Pathway program is a week-long of activities. People see it on our website or social media and sign up for it. We spend time with them and then ask some of them to work with us. We also do workshops, like The Theatre Of The Global Majority, and see where we can engage those people in different elements of the organisation. There's a lot of thinking about the people coming through our doors, finding ways to sustain their careers or help them develop in other ways. We also do open auditions."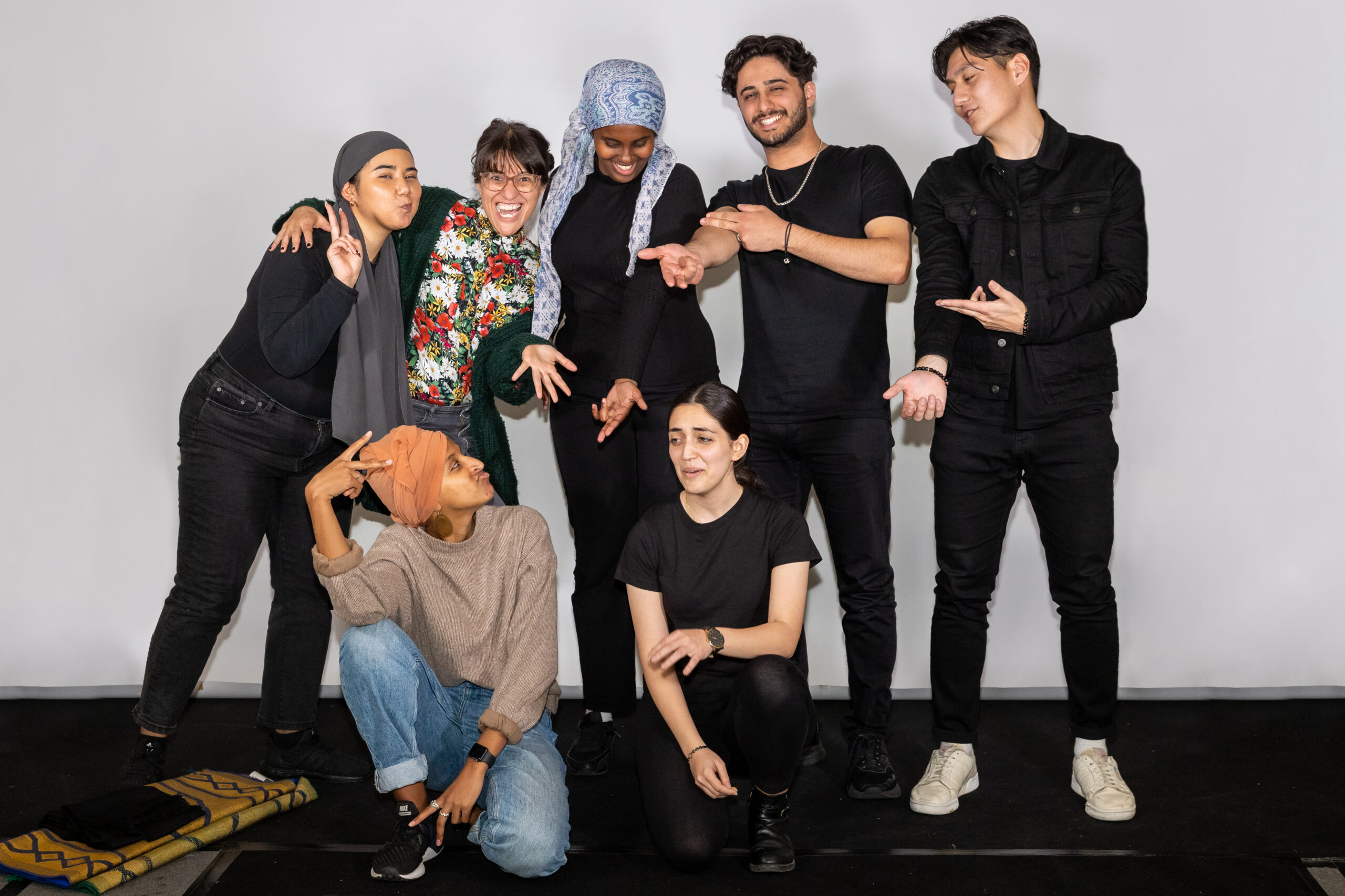 Gurreeboo highlights that for creatives from non-white backgrounds, there is often a "burden or onus" to share cultural experiences through their art because performance opportunities are rare. "We've got, for example, a couple of amazing First Nations folk doing residencies with us. One of the stories the artist pitched was looking at social issues. I asked her, what are you passionate about right now? I know you're passionate about that, and that's important, the weight and burden of doing that, but what would you love to do?" Gurreeboo says. "That's what the democratisation of storytelling feels like to me—when it's not an obligation or a burden to share that story."
Simone Amelia Jordan Communications Consultant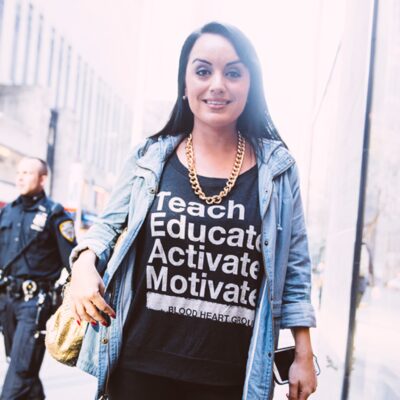 Read More
Simone Amelia Jordan is a journalist, host and consultant. Her lengthy experience in music reportage has allowed her to pivot into professional development for new and emerging artists, specialising in First Nations and culturally diverse talent. Simone has held senior positions at Channel 10, The Source Magazine, Daily Mail, SiriusXM Radio, DrJays.com, Monster Products and founded and edited Australia's most successful Hip-Hop magazine, Urban Hitz, when she was 23 years old. Simone's celebrity interviews on YouTube have over 12 million views, and she was chosen as one of five women in the world to design a signature sneaker for Reebok Classics' "Classic Beat" campaign in October 2012. Simone has worked across print, radio, TV and digital arms of media, and has been an active mentor for young women since the beginning of her career.
What is the Imagine Project?
We're publishing case studies and documenting Australia's best work in advancing cultural diversity and racial equity and inclusion in the arts  through the Imagine Australia Project, managed by Diversity Arts Australia (DARTS) and funded via the Australia Council's Re-Imagine project and supported by Creative Equity Toolkit partner, British Council Australia. To find out more click below – or read the other case studies as they go live here.
Find out more