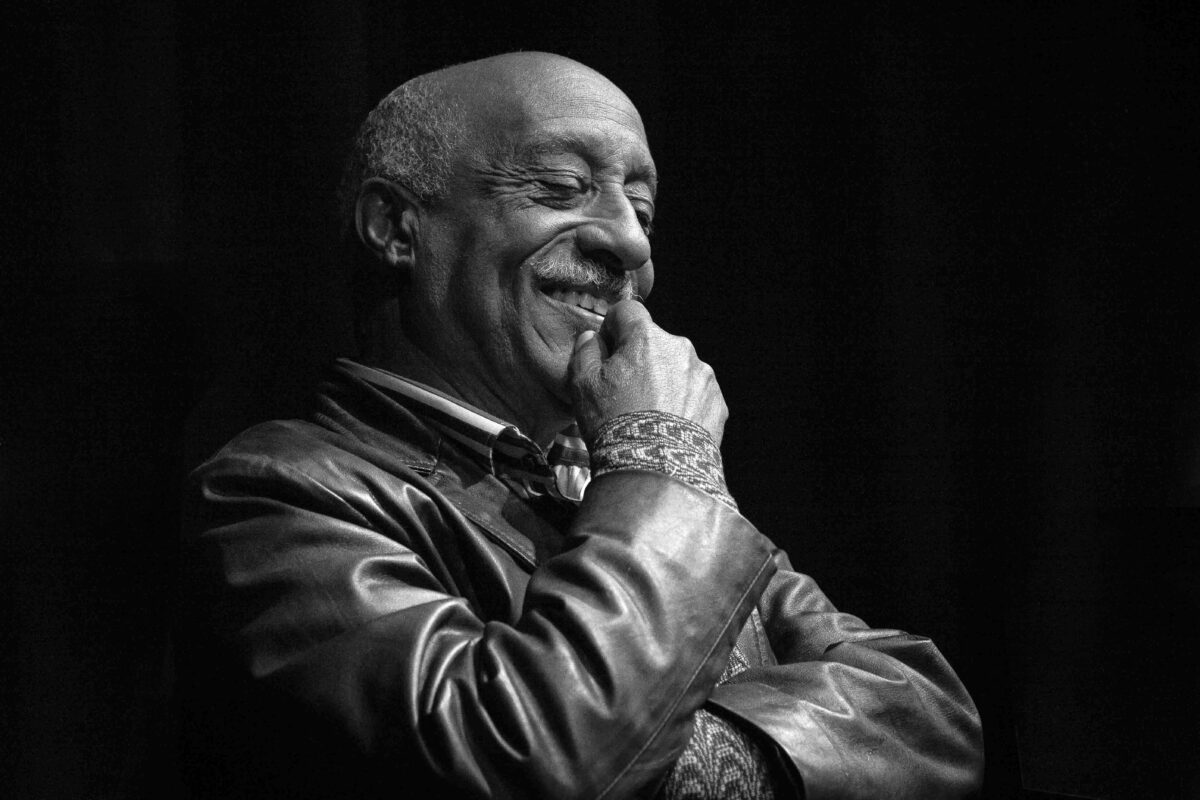 Mulatu Astatke at the Melbourne International Jazz Festival
Fotis Kapetopoulos
An Invitation to the Party
Mulatu Astatke, the 'father of Ethio-Jazz', is a living legend with a huge global fan base – he's been sampled by Kanye West, Nas and Damien Marley – and is hugely popular in his birthplace of Ethiopia. When the Melbourne International Jazz Festival invited Astatke to perform in 2016, it saw an opportunity to engage with Melbourne's 7000-strong Ethiopian community. 
The festival hired Development Manager Fotis Kapetopoulos, who developed an engagement strategy influenced by the work of Donna Walker-Kuhne, America's leading 'diverse audience expert'. Her book Invitation to the Party (2005) looks at the importance of 'building bridges' to avoid communities feeling excluded, 'whether the exclusion is conscious or unconscious'.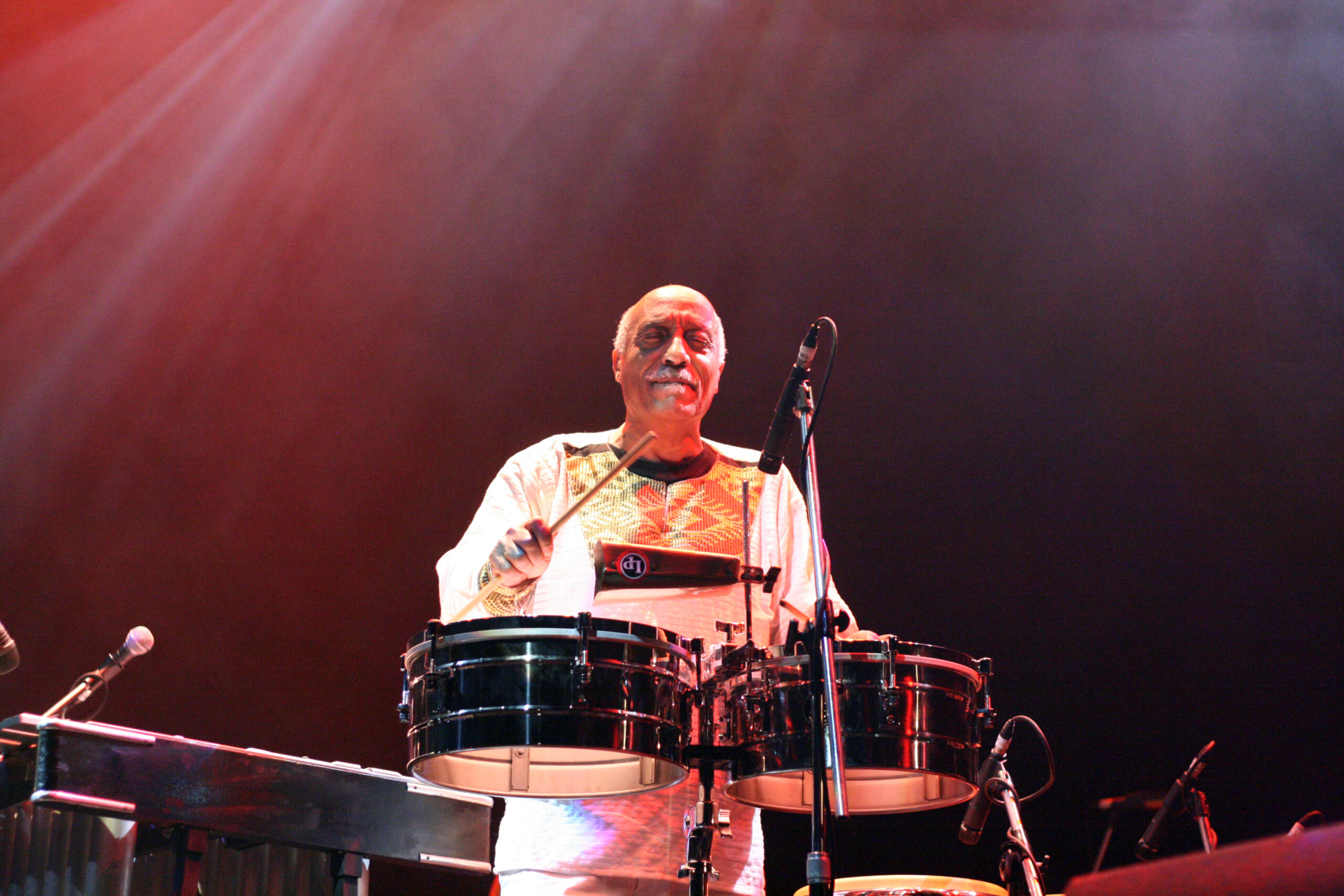 Key Takeaways
Kapetopoulos' strategy involved:
Research

– Detailed analysis of the history, culture and experiences of Melbourne's Ethiopian community.

High-Profile Allies

– Calls, meetings and invitations connected the festival with influencers in the Ethiopian community, including churches, professional networks and ethnic media. 

Safe Space in Community

– A workshop held in Melbourne's 'Little Africa' suburb of Footscray brought Mulatu Astatke into community space. The festival partnered with a local Ethiopian restaurant to provide catering.

Community Media and Social Media

– While festival publicity captured mainstream media such as ABC Radio, the Astatke campaign targeted Amharic and African media and active Ethiopian social media such as church networks and Ethiopian youth groups. 

Discount Group Tickets

– Discounts on group ticket sales made it a communal event.
Partnering with community
Arts events and venues often forget to invite multicultural audiences even when a program is tailored to a specific community. In 2016, the Melbourne International Jazz Festival (MIJF) engaged purposefully with the Ethiopian community, and developed outreach programs for the community so that they became key partners.  
Mulatu Astatke, who performed with the Melbourne-based Black Jesus Experience on the world premiere of their collaboration The Cradle of Humanity, engaged a multigenerational audience. The music, the artists and the program's title, with its link to Eastern Orthodox Christianity, provided the cultural, emotional, and creative narratives for engagement of Ethiopian, African and other multicultural audiences.  
Research
The first thing Development Manager Fotis Kapetopoulos did was to immerse himself in information on the Ethiopian community. He researched ancient and more recent Ethiopian history, including the conflict and famine in the 1970s and 80s that brought many community members to Melbourne.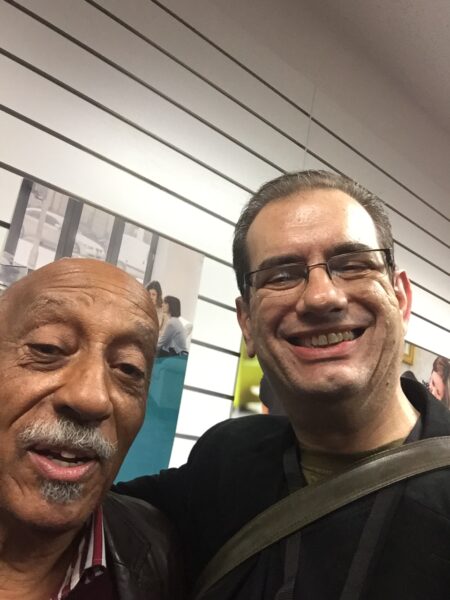 He next determined audiences' psychographic profiles for market segmentation. Segmentation delves deep into what people like, what they believe, what they read and engage with, where they pray, how they live, and where they live and work. The festival tailored a communication and engagement campaign for Ethiopian and non-Ethiopian segments. 
He learned that Melbourne's Ethiopian community is relatively young (25-55 years old) and highly professionalised, working in government and community sectors, medicine, science, law, academia and business. The community's influencers include journalists, Ethiopian Orthodox Church leaders, community, and professional associations such as the African Think Tank Inc. and the Ethiopian Association of Victoria. 
Ethiopians, like other migrant groups, often live in multigenerational extended families and value their connections to their history, culture, faith, and arts.
High-Profile Allies 
Fotis' next step was to pick up the phone. He already had connections in Ethiopian and African communities and his Eastern Orthodox faith helped in deepening links. As a first step, he rang key influencers in the Ethiopian and Amharic community, as well as multicultural media, and informed them of the program. 
Fotis met with Ethiopian media professional Befekir Kebede, who linked him to further community contacts. One-to-one meetings were held at Ethiopian restaurants and coffee houses in Footscray and many influencers agreed to support the program. In turn the MIJF promised a workshop in Footscray where members of the community could meet Mulatu Astatke in person in a familiar community setting. Thus, the all-powerful word-of-mouth began.
Safe Spaces in Community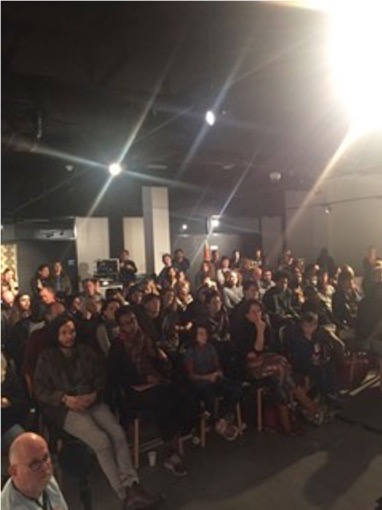 The music workshop with Mulatu Astatke was presented in partnership with Victoria University (VU) in Footscray, funded by VU and the Victorian Multicultural Commission (VMC), and open to VU students and the public. Ethiopian restaurants in Footscray's Little Africa provided food and beverages for the workshop participants. MIJF invited key Ethiopian influencers and community leaders to the workshop.
Community Media and Social Media
The most important media outlet for the program was the Amharic program on SBS Radio. MIJF also engaged with other African media. The program producer of SBS Amharic Kassahun Negewo interviewed Mulatu Astatke. 
The interview was promoted across all Amharic social media. Africa Media Australia (AMA) a YouTube based pan-African media outlet also presented on the program, as did the Music in Africa, a pan African online magazine.  
Time was spent finding Ethiopian social groups on Facebook such as Ethiopian Global Youth Group, Ethiopian Orthodox Tewahedo Church, and Lideta Le Mariam Ethiopian Orthodox Tewahedo Church in Australia. They gave permission to post information on Mulatu Astatke on their pages. 
Other specialist jazz and music media, and alternative community and multicultural media were targeted. For example, the Greek-Australian bassist Chris Frangou was one of the musicians in the Black Jesus Experience. He was profiled in the leading Greek Australian media outlet Neos Kosmos, in English and in Greek. Mulatu Astatke being Eastern Orthodox also helped in the development of a media narrative. 
Discount Group Tickets
Finally, discounted group tickets proved very popular in the target communities, as intergenerational and kinship ties are strong in the Ethiopian community.
What is the Imagine Project?
We're publishing case studies and documenting Australia's best work in advancing cultural diversity and racial equity and inclusion in the arts  through the Imagine Australia Project, managed by Diversity Arts Australia (DARTS) and funded via the Australia Council's Re-Imagine project and supported by Creative Equity Toolkit partner, British Council Australia. To find out more click below – or read the other case studies as they go live here.
Find out more