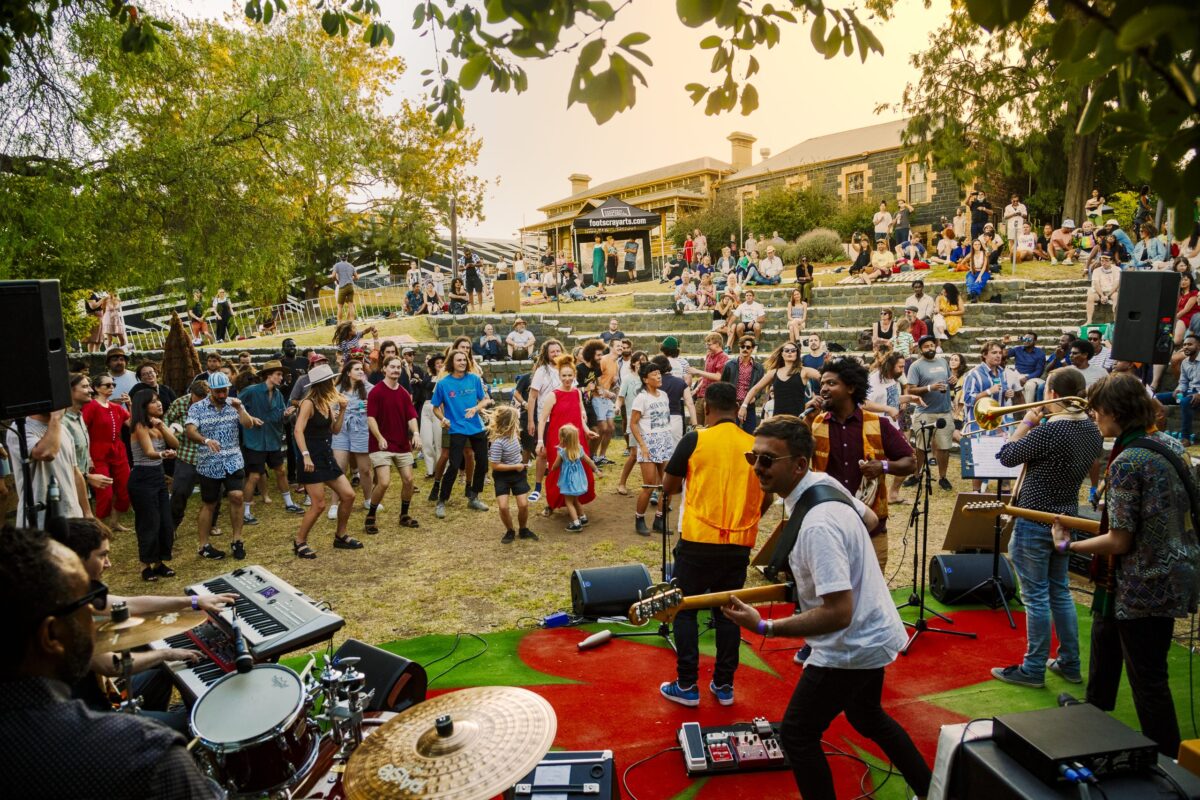 Relationships, trust & listening at Footscray Community Arts
Monique Choy
"Finding ways to build those relationships so that it doesn't feel formal. And any formality kind of complements the actuality of those relationships […] relationship building takes time, it takes years." 
Equity in Governance
Founded by unionists in the 1970s and famous for their long-running Indigenous Advisory Group, Footscray Community Arts takes 'Access for All' as its mission. But how does that work in terms of governance? Artistic director & co-CEO Daniel Santangeli shares his insights.
Indigenous-led advice

The Indigenous Advisory Group is recognised in the board charter and quarterly meetings, but much of its input is outside formal structures. 'It's understanding that if they want to talk to you about something, there is a reason…our staff are really conscious of listening to the Elders when they talk.'

Relationships before mechanisms

Relationships should be allowed to evolve before being formalised.'Focus on building relationships first, and then put mechanisms in place around them.'

 
Supporting the board

Board members who face financial barriers are paid for their expertise and invited to attend in a consultative role before committing. 'Start slow, and start building relationships…and ensure that you're listening to community in a way that's safe for them.'
Continual training and self-reflection

Having a diverse board is not enough, they must be supported by training and education. 'Not just assuming that because we've appointed board members who have particular identities, that doesn't mean that we're doing it well.'

Co-CEO Model

Sharing responsibility at the top to create more capacity for equity. 'There's more room to be strategic, as well as delivering the business of the organisation. And that includes the work of equity.'

 
More than one mechanism

One strategy is not enough to help an organisation work equitably. 'There needs to be a few different mechanisms so that responsibility is spread and shared and doesn't funnel onto one person or one group of people.'

Equity at the centre

Rather than having an equity policy, equity at the core of all strategy. 'Finding a way to elevate equity up to being as close to core purpose as possible. I think it's really key.'
'The founding story of Footscray Community Arts is this idea of 'Access for All', and that was really underpinned by a sense of racial equity,' says artistic director & co-CEO Daniel Santangeli.
The organisation identifies four different communities of focus – artists with disability, First Nations, culturally and linguistically diverse, and LGBTQIA+ communities. Each year it supports 500 artists, and attracts an audience of about 100,000 people. 
Governance Structure
Footscray Community Arts is a company limited by guarantee. It's governed by a board of nine people appointed by the organisation's members. The board then appoints the executive. Recently it has moved to a co-CEO model, with Santangeli and Robyn Garwenda sharing the role of CEO. 
Role sharing has several advantages, it can allow people to take on the role and have it flexible around other responsibilities, like caring. It can also allow for another perspective in key decision making, and by having two minds, rather than one, it's less likely for important considerations like equity to fall off the radar.
More capacity means more space for equity.
'The co-CEO model is an important one, in terms of thinking about equity,' he says. 'Running a business is a lot of work, particularly in the arts. Just staying afloat is 90% of the effort. So then layering or integrating equity within a kind of business or artistic framework is a lot for one person.' 
Equity at the Centre
The co-CEO model is one of the changes the company has made to enable them to centre equity at the very core of their strategy. 'Equity has to be part of what we're doing, because it's what we do. So it has to be integrated across everything we do,' he says. 'We have a strategic plan. But we actually don't have an equity framework or anything like that. It's really just considered across all of our policies.'
'So when it's a complaints policy, equity is considered in that – you're considering cultural background as part of a complaints workflow. Or in a board recruitment policy, equity is considered in there as part of the recruitment process.'
Indigenous Advisory Group
Another important feature is the Indigenous Advisory Group, which consists of First Nations artists and community leaders, including two Elders in Residence – N'arweet Carolyn Briggs AM and Uncle Larry Walsh. 
There's been great consistency and stability in the Indigenous Advisory Group over the years. 'Footscray Community Arts grew around this group of Indigenous artists and elders,' says Santangeli. 'It hasn't been modelled like a board. It hasn't been like you get three-year terms, and then you're out, or anything like that. It's really about who is here, who is practising. And who has that history with Footscray Community Arts.' 
The Indigenous Advisory Group co-curates First Nations work and provides guidance to the board and staff on cultural protocol and the best ways of engaging First Nations artists. There are quarterly meetings which have a formal agenda. However the Indigenous Advisory Group's role is more organic in practice. 'It's not uncommon to unexpectedly be in an hour-long conversation with Uncle. And that's not just me, that's any staff member here.' 
At one stage Terms of Reference were developed, however members had mixed feelings about them. 'I think having something written down is useful, because it just creates a bit of transparency,' says Santangeli. 'But at the same time, that's not what makes the Indigenous Advisory Group work. It's that listening, it's the trust, and it's the relationships that make it function.'
Relationships before Mechanisms
The same is true when working with other groups in the community. 'Finding ways to build those relationships so that it doesn't feel formal. And any formality kind of complements the actuality of those relationships,' he says. 'Relationship building takes time, it takes years.'
Santangeli advocates moving slowly and bringing community with you. 'So, for example, not going 'oh my god, we're going to have five board members that reflect our communities of focus, and all these communities that we want to engage with'. That might actually be too quick. Instead say, 'hey, we really want to engage community on our board, or we want a more equitable board, could we invite you to come in as an observer on the board for a year, and give us your feedback about what you think the board does well, and how we could be more culturally safe?'
Multiple mechanisms
Footscray Community Arts also takes active steps to support and train the board, including regular board equity training, and paying board members who face financial barriers. 
Each step contributes to a more equitable organisation. 'Not just relying on one mechanism to solve all the problems of equity,' says Santangeli.
Monique Choy Consultant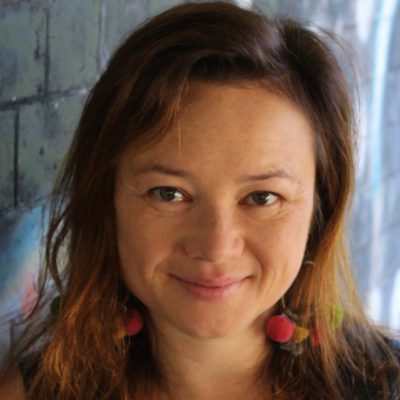 Read More
Writer, editor, researcher and all-round geek, Monique has worked as a web publisher for the Australian Broadcasting Corporation, a communications officer for the United Nations Development Programme in Sri Lanka and the Maldives and as a children's fiction writer for Hinkler Books. She is an author of six Lonely Planet travel guidebooks, the interactive fiction The Last Laugh and has worked with dozens of other organisations, including Information Cultural Exchange, the Arab Film Festival Australia, the Australian Museum and the University of Western Sydney.
With a mixed heritage of Hong Kong Chinese and Anglo cultures, Monique is excited by the potential of the arts to sharpen our understanding of our glorious diverse culture and to draw on it to create something truly new and truly Australian.
What is the Imagine Project?
We're publishing case studies and documenting Australia's best work in advancing cultural diversity and racial equity and inclusion in the arts  through the Imagine Australia Project, managed by Diversity Arts Australia (DARTS) and funded via the Australia Council's Re-Imagine project and supported by Creative Equity Toolkit partner, British Council Australia. To find out more click below – or read the other case studies as they go live here.
Find out more