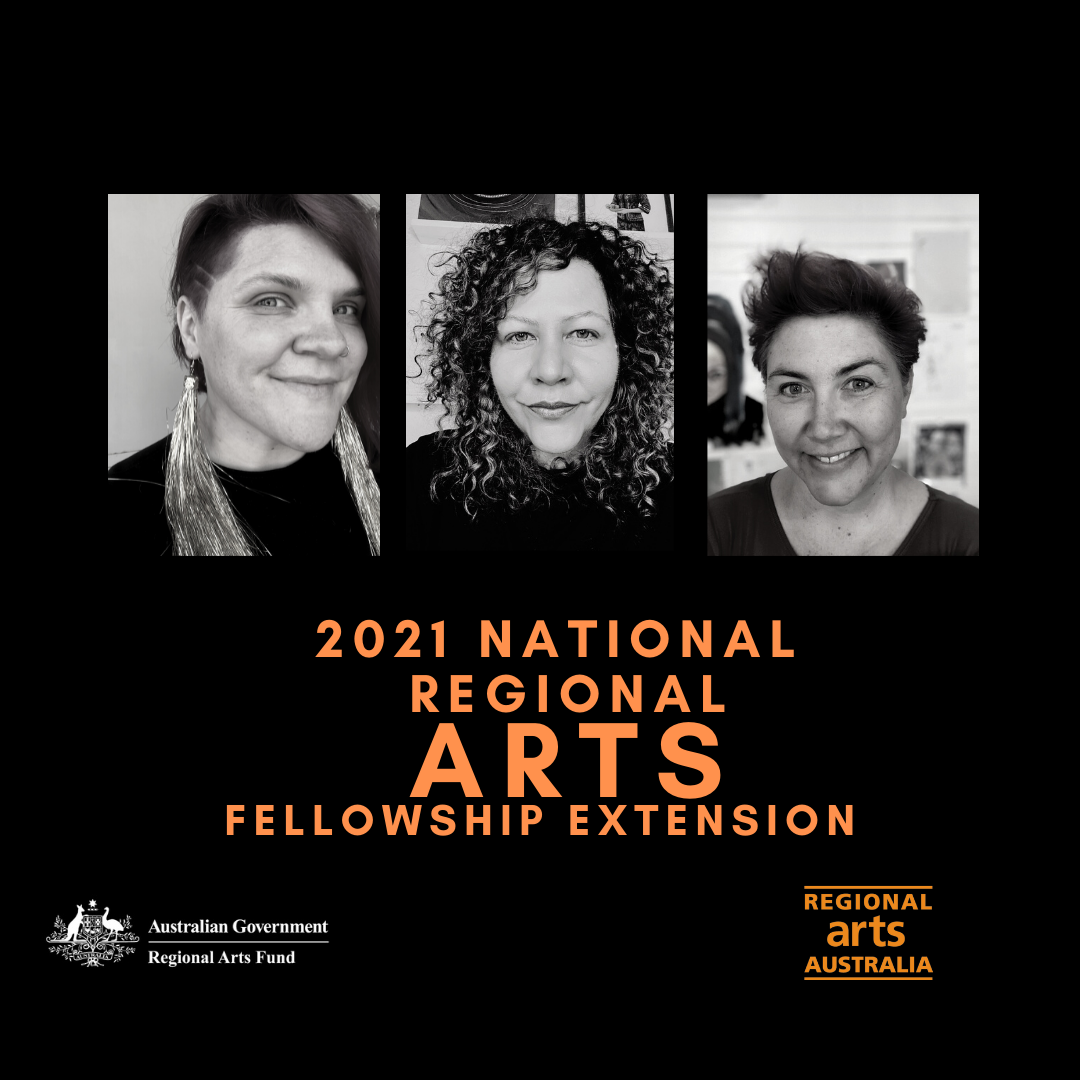 Applicant-Led Support: Regional Arts Australia's National Regional Arts Fellowships
Monique Choy
"For a lot of regional artists that have had droughts and fires and COVID, and now floods, there has to be a flexibility in how you're supporting people, given the environmental factors at play." 
National Regional Arts Fellowships support regional creatives with a guaranteed income for a short period. It means they can put time towards, well, whatever they need to further their creative practice. It's called applicant-led support. 
From professional development to the creation of new work, it's a rare opportunity for artists to have more agency in what they do. The flexibility of the program has been critical in meeting the needs of regional creatives who have faced enormous environmental catastrophes in recent years, on top of longstanding structural barriers. 
So how do you make it work? Regional Arts Australia executive director Ros Abercrombie shares her thoughts.
Listening

The funding body should keep an open mind about how the project funds will be used.

'

It's about not assuming and having an open heart to listen.'

Allow space

Start small and leave space to grow. 'Not trying to be too ambitious, but allowing space for that co-design and for that exchange process.'

Investing in relationships

Nurture relationships that last beyond one-off projects, 'This is fundamental in how to build more sustainable, less fly-in, fly-out programmes.'

Process not outcomes

Artists should not be required to deliver outcomes or justify this at the acquittal or evaluation stage. 'They're all process-driven support programmes.'
The Regional Arts Australia (RAA) Fellowships offer a guaranteed income over a short period for a creative to develop work, skills, networks or research. Now in its fourth iteration, fellowships are worth between $10,000 and $20,000, and over half the recipients to date have been from culturally and linguistically diverse backgrounds or First Nations.
The Fellowships are unique in providing a stable income to creatives while they engage in whatever they need to do to further their creative practice. 'It's completely designed by the applicant as to what they think is important for their professional development and for their professional engagement at that time and place,' says RAA executive director Ros Abercrombie.
On top of isolation and digital connection challenges, many regional artists have had to recover, both personally and professionally, from natural disasters in recent years. The flexible, applicant-driven model is ideal for creatives facing ongoing and systemic challenges.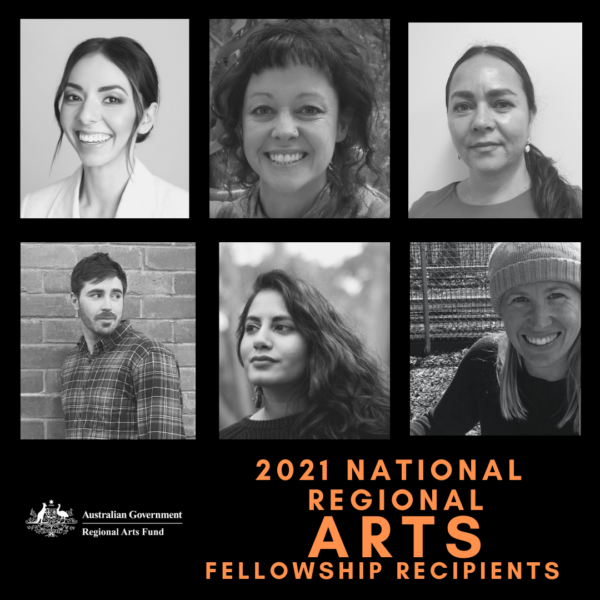 'For a lot of regional artists that have had droughts and fires and COVID, and now floods, there has to be a flexibility in how you're supporting people, given the environmental factors at play,' says Abercrombie. 'So we don't put too much structure around it, it's very designed by what is needed by that individual. And in a regional context, that can be really, really different depending on geography, access to exchange, resources, training, all those sorts of things.'
The funding can be put to many different uses. 'It might be for setting up a series of exchanges with collaborators across the country. It might be visiting some mentors that you've wanted to visit over the last few years. It might be connecting with international colleagues. It might be presenting or turning up to something. Or it might be the development of a new work,' says Abercrombie. 'It's very much a self-designed process, people could apply and say this is how we want to use our funds.'
Listening
According to Abercrombie, one of the challenges is in being able to really listen to what creatives need. Because as a funding body, it can be easy to predetermine an expected outcome. 'We can go in with a project design and say this is what we want the project to be, but it might not actually be a) what's needed or b) what fits,' she says.
Allow space
It's also critical to allow time and space for relationships to develop, and to invest in those relationships. 'So to just do things in manageable chunks, and do them well, with integrity, and learn from that for that to build,' says Abercrombie.
Investing in relationships
'I think the other thing is to try and continue the relationships beyond a particular project outcome timeframe, so that you can have more connection over time,' she says, 'which is really tricky, because very few people have got capacity or the funding to do that.'
RAA is particularly careful to build relationships in communities that may have suffered traumatic experiences. 'If someone was to put a proposal in a community like that, we would want to see that really fleshed out, making sure that firstly they were part of that community and welcome. And that community wanted them there,' she says. 'It's fundamental that it must come from someone within community with all the community in support.'
Process not outcomes
So how do you acquit and evaluate such an open-ended program? 'It's not a judgement of what succeeded and what hasn't,' says Abercrombie. 'The acquittal is, did you do what you wanted to do? And did it support you? Did you find it useful? Where are you going next? You're not saying to an individual, to get this money you need to go and do a workshop or present at a conference, or do this, or do that.'
The project is not set up to offer a neat set of metrics, as this would change what it is fundamentally about. 'We have other projects and there will be certain evaluations done specifically on them. So we can actually measure the impact. But that's not the case with the Fellowships. That's not how it's structured at all.'
However, the impacts become very clear over time. 'Artists have been able to go off and do their fellowship, and then have felt confident to then apply for further funding, whether it's Australia Council or other funding, to support their practice. So it's a bit of a stepping stone in confidence building.'
'The Regional Arts Fellowship is really important in supporting individuals and organisational practice outside of the cities, and how it then connects to the funding sector and to the creative ecology more generally,' she says.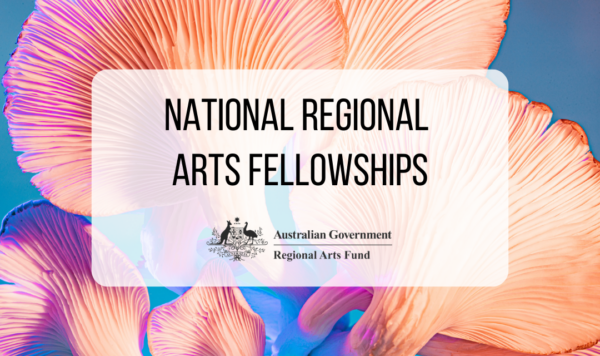 Supported by the Australian Government's Regional Arts Fund, the Fellowships are offered in two categories, Creative and Professional Development and First Timer. They are part of a suite of programs delivered by the Regional Arts Australia, including the international Regional Assembly, which connects regional and rural artists across the Asia-Pacific, and Regional Scribes supporting young regional writers.
Monique Choy Strategic Initiatives and Content Producer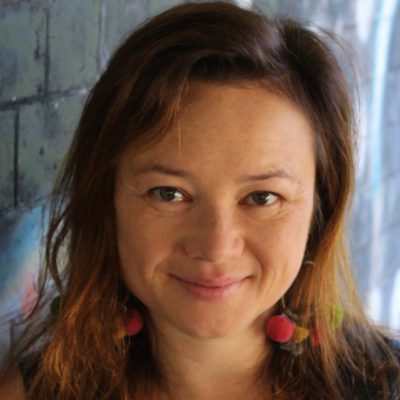 Read More
Writer, editor, researcher and all-round geek, Monique has worked as a web publisher for the Australian Broadcasting Corporation, a communications officer for the United Nations Development Programme in Sri Lanka and the Maldives and as a children's fiction writer for Hinkler Books. She is an author of six Lonely Planet travel guidebooks, the interactive fiction The Last Laugh and has worked with dozens of other organisations, including Information Cultural Exchange, the Arab Film Festival Australia, the Australian Museum and the University of Western Sydney.
With a mixed heritage of Hong Kong Chinese and Anglo cultures, Monique is excited by the potential of the arts to sharpen our understanding of our glorious diverse culture and to draw on it to create something truly new and truly Australian.
What is the Imagine Project?
We're publishing case studies and documenting Australia's best work in advancing cultural diversity and racial equity and inclusion in the arts  through the Imagine Australia Project, managed by Diversity Arts Australia (DARTS) and funded via the Australia Council's Re-Imagine project and supported by Creative Equity Toolkit partner, British Council Australia. To find out more click below – or read the other case studies as they go live here.
Find out more