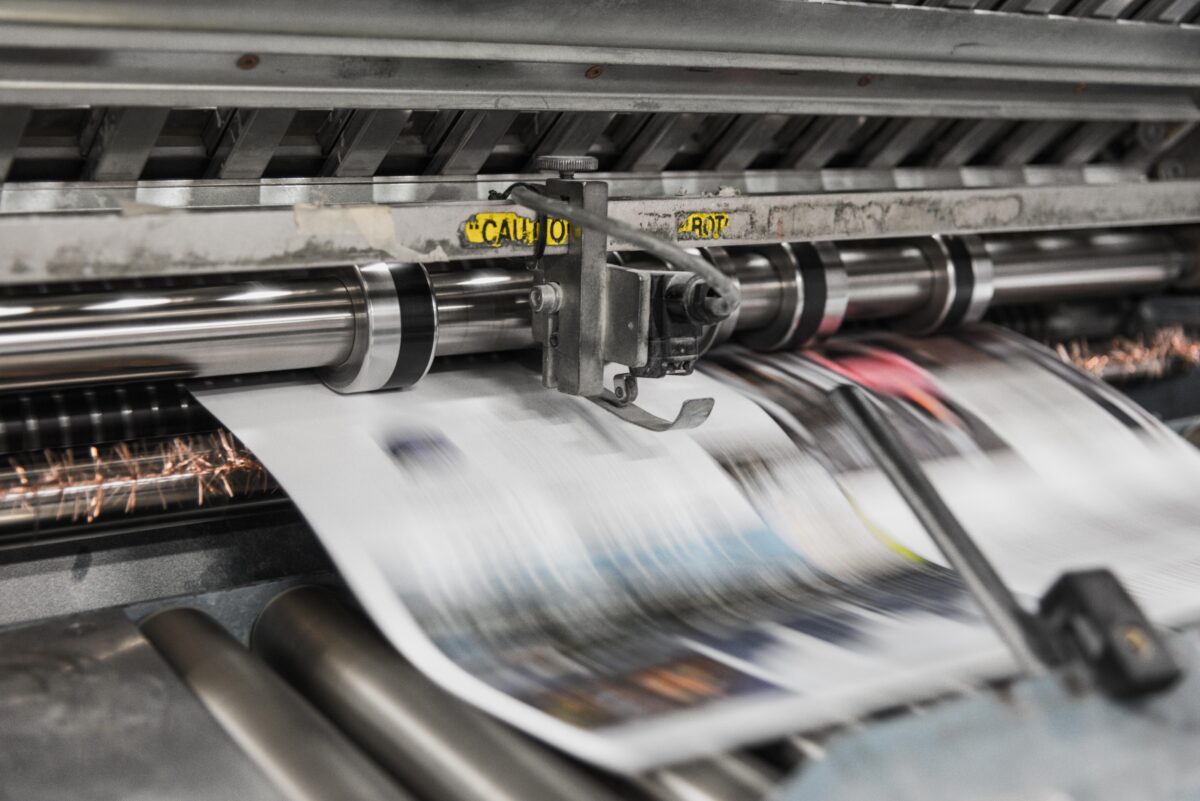 A trusted community voice
Fotis Kapetopoulos
Arts allies and bridges to new audiences
According to Independent Multicultural Media Australia, ethnic, or, multicultural media reach five million people per month, not including SBS Radio. This large audience for multicultural and First Nations media creates huge opportunities for arts organisations.
Key Takeaways
Benefits of engaging ethnic media include:
Reach Ethnic media outlets enjoy deep engagement with audiences that share ethnicity, language and faith. They capture a spectrum of audience segments untouchable by other single-brand channels, such as age, geography and class.
Trust Ethnic media play a unique role as advocates and are respected influencers in multicultural community infrastructure.
Professionalism Larger ethnic media outlets are efficient businesses, run by multi-lingual media professionals.
Translation Ethnic media will translate your story for their audiences, saving you money. You can also partner with media outlets on communications and publicity packages where you can tap their cultural expertise to craft your message.
Cost-Effective Advertising in multicultural media is cheaper than mainstream media, and partnerships can include editorial, sponsored content, social media promotions and communication consultations.
Multicultural media are natural allies to the arts, and not only for culturally specific forms. Their audiences are engaged consumers of a wide range of arts, both from their own cultural traditions and those of others. Remember that most ethnic media serve large audiences who speak and read in English as well. 
However, if there is a relevant component of your program, or anyone on your team who identifies with the culture of the outlet you wish to target, there will be natural interest in your story. For example, Christos Tsiolkas speaking at the Sydney Writers' Festival, or Paul Capsis in the new version of Tommy, the rock opera, will easily secure coverage in Greek community media, even though they both present in English.
Multicultural media often publish and present in community languages as well as English. Most Indian media is in English, and Greek and Jewish media have greater numbers of English speaking audiences than Greek and Hebrew or Yiddish. 
Reach
Australia's 200 ethnic newspaper titles service over 50 different ethnic communities. Over 130 radio stations broadcast in over 100 languages, alongside the government-funded Special Broadcasting Service (SBS) television, radio, on-demand and online services. Most have digital offerings, some with over 450,000 unique users per month. 
Almost all ethnic media outlets have a range of social media suites, including Facebook, YouTube, Twitter, Instagram, Weibo and others with up to 15,000 users. Podcasts are also a growing product that ethnic media support. 
A story, a report, or a feature in multicultural media has a major one-to-many effect. In other words, the grandfather, or mother will read or hear a report in Arabic, or Mandarin and then talk about that report to the family, kin, and community. 
As Allan Kaufman from Leba Ethnic Media writes, 'Ethnic press is – an emotional communications tool that perpetuates the culture of a community and combines the voices of many into a central accessible point… it offers ready-made infrastructure to reach into the core of Australia's ethnic market and start the all-powerful word of mouth.' (Allan Kaufman, Leba Ethnic Media: 2009)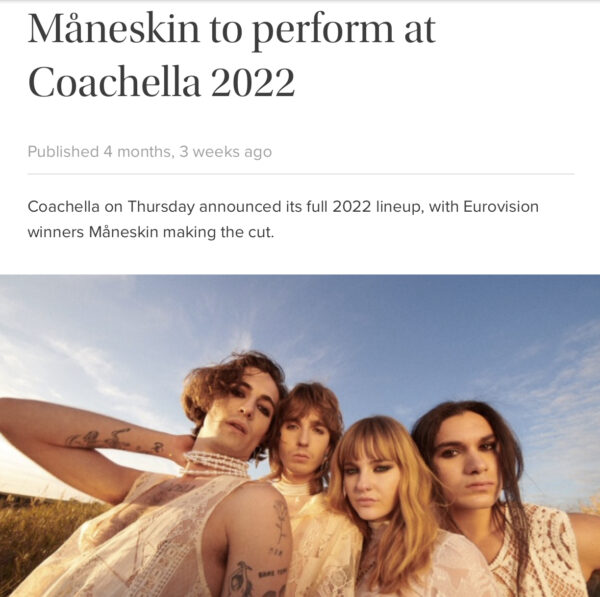 Trust 
Ethnic media enjoy huge trust in the communities they serve. They are part of what sociologist, IH Burnley termed, the 'institutional completeness' of an ethnic community, alongside community centres, language schools, churches, mosques and temples, professional, health and business services, community cultural, dance, music and theatre groups, 
Professionalism
Many parts of the independent multicultural media ecosystems are professional. They employ qualified journalists. Some outlets have up to 20 staff and are commonly run by the second-generation, born-in-Australia, children of the original founders. For example, Australian-born and educated publishers own the Greek Herald, Neos Kosmos, and Italian Il Globo, and the Australian Chinese Daily.
Multicultural media communicate in community languages and in English. When communicating in English, multicultural media employ the nuances, the emotions, and the styles tailored to second-generation non-Anglo-Saxon audiences. 
Partnerships
Many ethnic media outlets have English sections, or separate publications, websites and radio programs. Multicultural media want your ads to work and will go further in ensuring their audiences engage with your program. 
Ethnic media provide promotions and advocacy, as well as low-cost translation of your promotional copy, which you can reuse for your media releases and other collateral. 
Example 1: Sylvia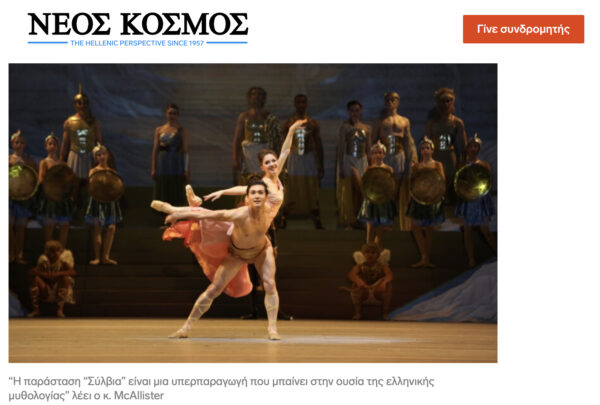 Greek media such as the Greek Herald and Neos Kosmos each have a Greek and English edition. Neos Kosmos has 400,000 unique users per month of which 80,000 are in Greece, USA and Canada.
The Australian Ballet decided to tap into this audience to promote Sylvia, a 2019 ballet production based on stories of Ancient Greek heroines, co-produced with the Houston Ballet at the Arts Centre Melbourne.
The production was created by the Melbourne-born artistic director of the Houston Ballet and resident choreographer of the Australian Ballet, Stanton Welch AM. The co-production was an interpretation of a classic story, set to the Leo Delibes score.
Capitalising on the Greek themes the Australian Ballet developed a partnership with Neos Kosmos newspaper and included: 
advertising in Greek and English

tickets for readers' competitions

backstage passes for journalists

exclusive interviews with the artistic director and lead dancers

profiles of Greek Australian ballet dancers
Neos Kosmos content included reports, features and interviews in Greek and English as well as electronic newsletters promoting the event. 
Example 2: Melbourne International Jazz Festival
In 2016 Melbourne International Jazz Festival featured international acts from Italy, Israel, Korea, Ethiopia, and Japan. In all cases, the festival engaged with relevant communities though their embassies and consulates, community centres and their community media. 
Artists included the Italians Stefano Bollani, and Paolo Angeli, the Ethiopian Mulato Astatke, Israeli Shai Maestro, Japanese pianist Hiromi, and Latin Jazz master the Puerto Rican, Eddie Palmieri among others.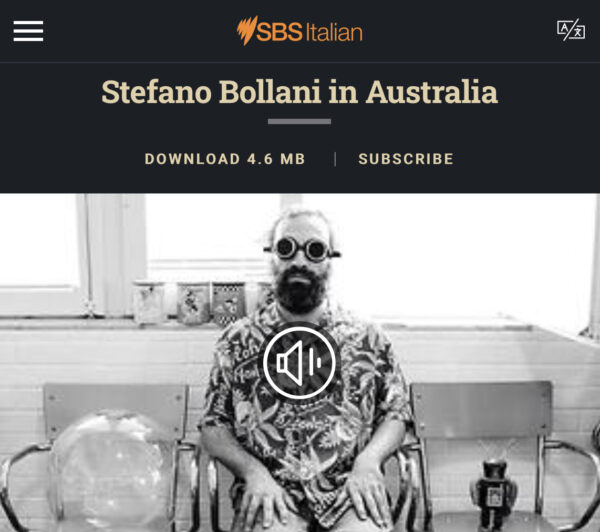 SBS Radio was used to set up interviews with the artists in Italian, Amharic, Spanish and Japanese. The festival reached out to independent multicultural media as well as community-based radio in languages other than English, as well as purchasing advertising on community radio PBS107FM. 
For example, Fiesta Jazz, an influential Latin music program on PBS produced by Saúl Zavarce, has a significant reputation in the community. The festival provided Saúl with access to Latin jazz programs and exclusive interviews with Eddie Palmieri. 
The festival advertised in Il Globo for Italian jazz artists Stefano Bolani, and Paolo Angeli, and in the Australian Jewish News for Shai Maestro. Importantly, the festival realised that many ethnic media audiences were also interested in jazz generally. So, the festival purchased ads for non-ethno-specific artists, like the Gary Bartz Quartet in the Greek Neos Kosmos and Italian Il Globo.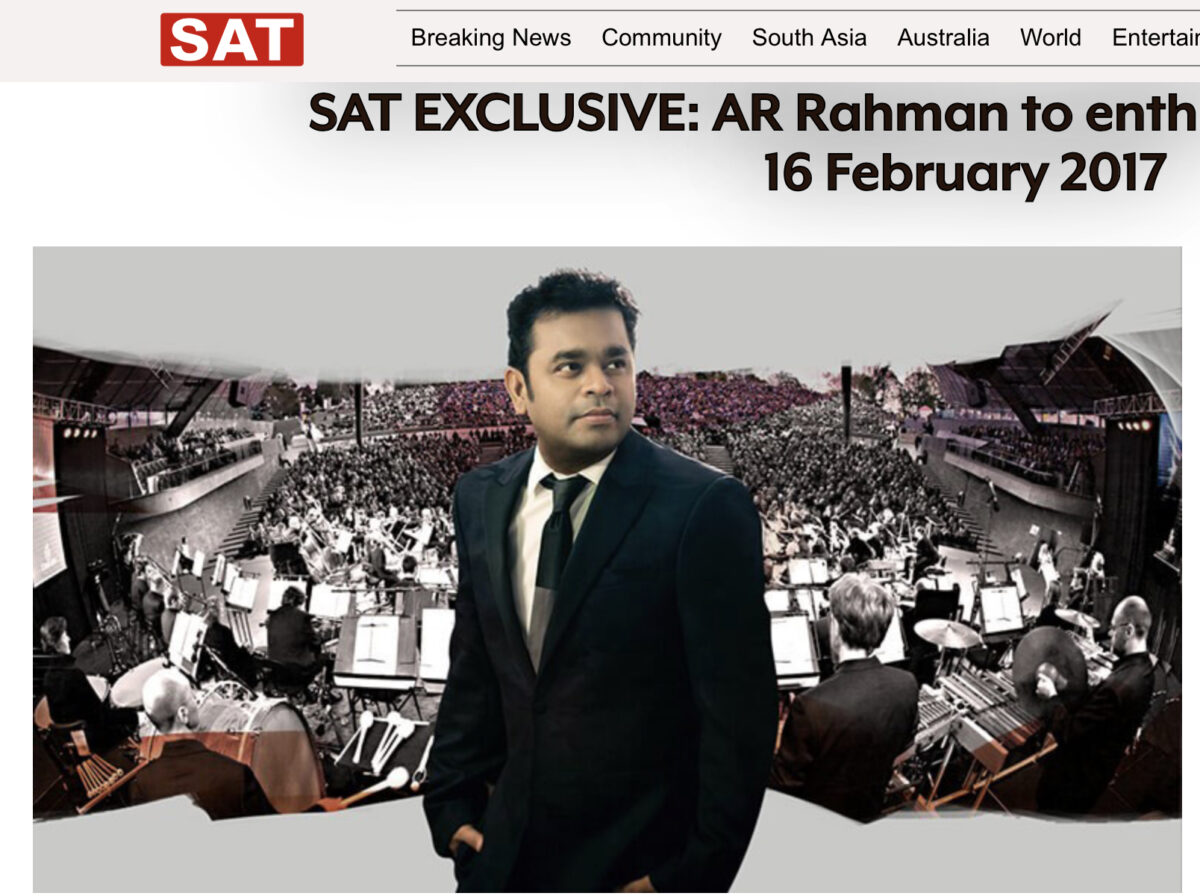 Example 3: AsiaTOPA 
In 1993 there were four Indian newspapers in Australia, but by 2019 over 26 titles were serving this audience, all of them with websites, electronic newsletters and often video content.
In 2017, as part of AsiaTOPA, the Melbourne Symphony Orchestra and Charindaa Arts Centre, presented the 'The Music of AR Rahman' in a concert at the Sidney Myer Music Bowl, with AR Rahman as a special guest. AR Rahman is the world's most prolific film composer, composing soundtracks including Slumdog Millionaire, Blinded by the Light, 127 Hours, and other major Western and Indian films. 
Australian Indian media including South Asia Times, G'Day India, and SBS featured the program and ensured that the Myer Music Bowl was filled to capacity with Indian Australian audiences. 
AsiaTOPA was a joint initiative of Arts Centre Melbourne and the Sidney Myer Fund supported by the Australian and Victorian governments.
Fotis Kapetopoulos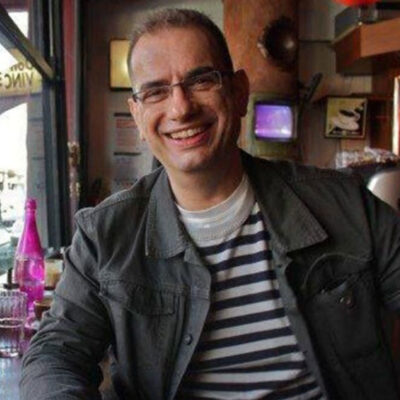 Read More
Fotis Kapetopoulos heads Kape Communications and is an adviser for Neos Kosmos, Australia's leading Greek Australian media outlet. He is an expert in multicultural communications and audience development. He was a director of Multicultural Arts Victoria, Development Manager for the Melbourne International Jazz Festival, Editor for English Edition of Neos Kosmos, and Multicultural Media Adviser to Former Victorian Premier, Ted Baillieu. Recently he co-produced the Melbourne Rebetiko Festival and ran Bite the Big Apple! New York City Arts Management and Athens Burns Bright! Cultural Ecology tours. He was awarded a Smithsonian Institution Internship and an Asialink Arts Management residency.
What is the Imagine Project?
We're publishing case studies and documenting Australia's best work in advancing cultural diversity and racial equity and inclusion in the arts  through the Imagine Australia Project, managed by Diversity Arts Australia (DARTS) and funded via the Australia Council's Re-Imagine project and supported by Creative Equity Toolkit partner, British Council Australia. To find out more click below – or read the other case studies as they go live here.
Find out more