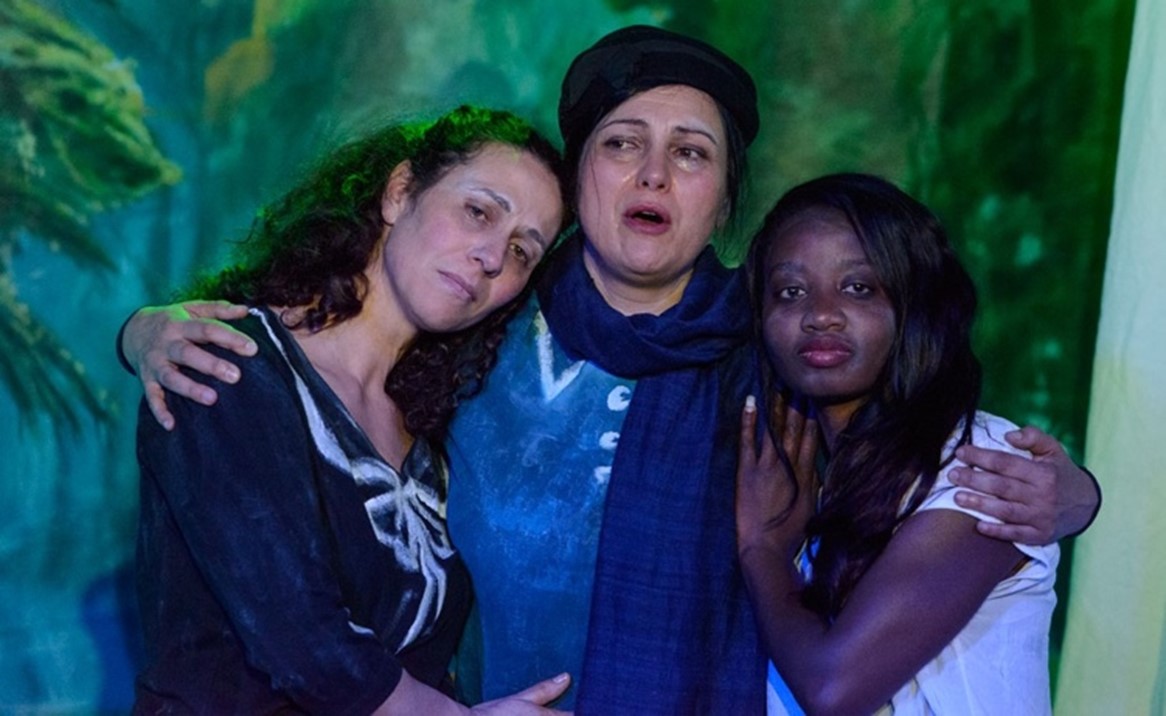 Metanoia works beyond the paradigm
Simone Amelia Jordan
'There is already an unspoken quota system in this country. In order to run a company in this country, you have to be white, Anglo and male. As much as possible, there should be quotas around diversity at all levels of all companies because, unfortunately, I can't see any other way for there to be a change in this country without it.'
Key takeaways
Think beyond colonial paradigms: Reflect on it from the start

because it 'infiltrates every single aspect of our lives' and by extension 'every aspect of an artistic company's choices'

Make equity part of an organisation's DNA: Racial equity needs to 'absolutely be in your constitution'

and if it isn't – adopt and articulate clear diversity quotas

Share the power:

 Share the power with marginalised people to genuinely make change and go beyond just 'window dressing'

Let artists lead: Artist-led companies and artist-run venues

can avoid the bloat that comes from becoming 'overly administrative', helping them maintain artistic integrity and commitment to racial equity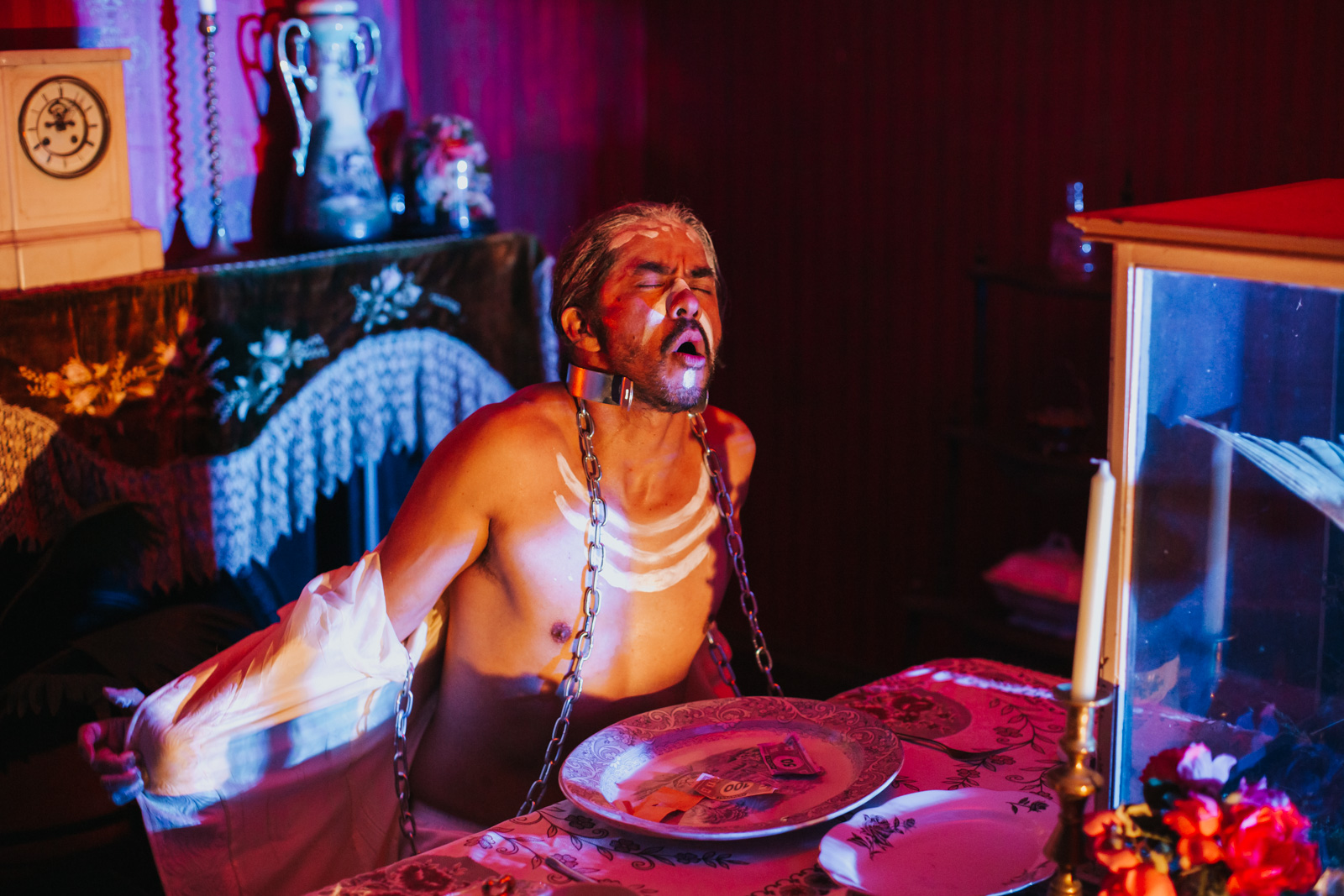 When exploring how Australian arts and cultural organisations can work toward racial and intersectional equity, Metanoia Theatre's Dr Görkem Acaroğlu doesn't mince words.
'We've been brought up in this country to think everyone who isn't Anglo-Celtic is less than,' says Acaroğlu. 'We need to reflect on that colonial mentality and how it's infiltrated every aspect of our lives. If you aren't from that paradigm, then you don't benefit from it; if you are from that paradigm, you do benefit from it.'
It becomes important for an individual and/or arts and cultural organisation to be resolute in weighing the effects of the colonial paradigm when they are mapping out their artistic program.
If they won't, Acaroğlu claims they will 'always privilege white people and put that paradigm as the best.'
She says, 'It's about reflecting and unpacking the paradigm and what that is. Because it infiltrates every single aspect of an artistic company's choices.'
Metanoia's work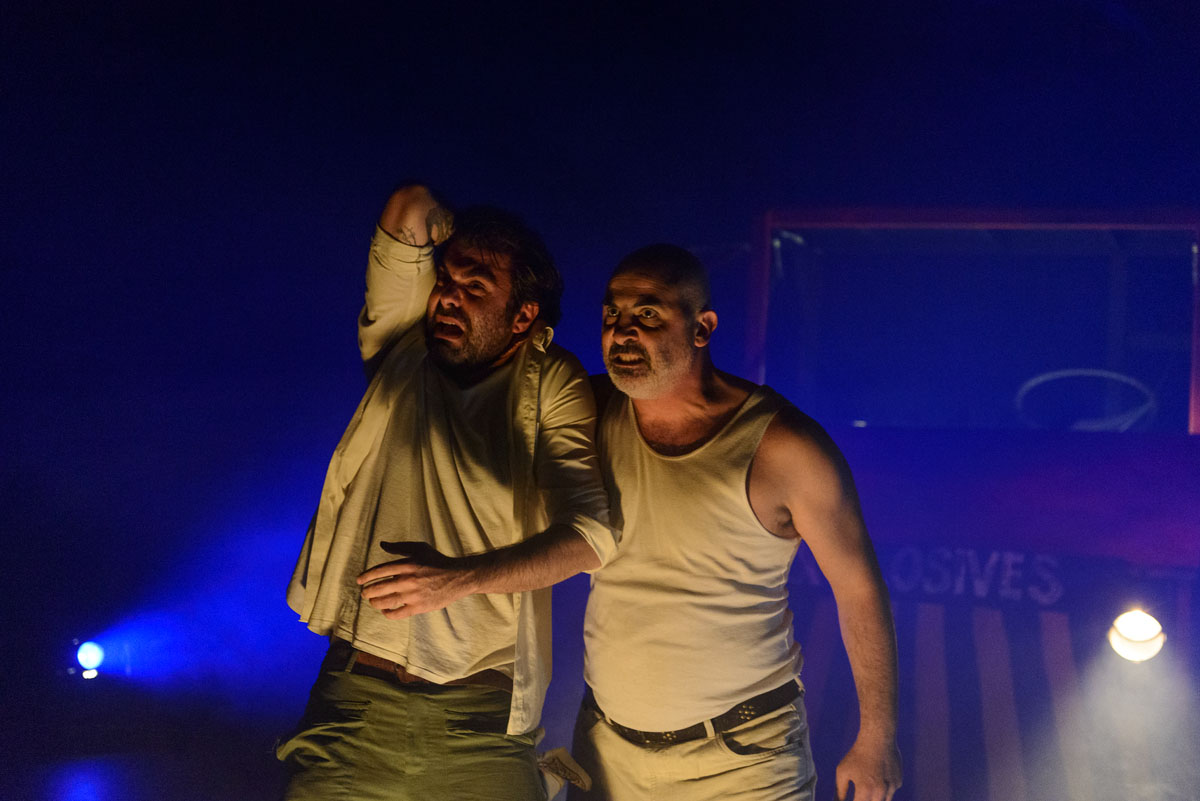 Back in 2013, six years before Diversity Arts Australia released its Shifting The Balance report, where we found a significant under-representation of culturally diverse people in leadership and decision-making roles in every area of the creative sector, Acaroğlu and co-directors Shane Grant and Greg Ulfan launched Metanoia Theatre. Metanoia creates and directs theatrical and performance experiences diverse in both form and perspective, their works engaging with the local and global landscape and featuring artists from myriad practices and perspectives.
In its first four years, Metanoia Theatre turned The Mechanics Institute in Brunswick, Melbourne into an artist-led contemporary arts space, something that's rarely seen in Australia (nowadays it presents work in various sites and theatres). A testimonial video uploaded to their YouTube channel last year shows multiple artists who performed at the venue during that period sharing how racial equity is intrinsic in the company's DNA.
'It wasn't like, you're Russian, you're Greek, you're this, you're that. It was more, it just is an arts space,' says actress Artemis Ioannides. 'It very much was a place and platform for diverse artists to be able to put on work that perhaps they may not have been able to be part of in other institutions.'
One of these works was Anton Chekhov's Three Sisters, reimagined by Ulfan. The entire cast (including the sisters) were from different backgrounds, with distinct accents.
'It was clearly a case of cross-cultural casting and people will often say, you can't do that, audiences will care. Our audience didn't care at all,' says Acaroğlu. 'We've done multiple shows like that and what happens is, the audience doesn't even think about it. They may spend point one of a second on it, then they get over it.'
Metanoia believes in cross-cultural/culturally diverse casting because it supports an audience's unconscious desire to see an Australia of the future, Acaroğlu adds.
'On the streets, we can see, in almost all places of Australia now, it's completely culturally diverse [but] in all of the ways we reflect ourselves we don't see that in an authentic way at all. It supports our ability to see ourselves as we truly are, and that's the biggest impact it has.'
If Racial Equity Isn't Inherent In Your Organisation's DNA, Have Diversity Quotas.
Acaroğlu believes if cultural diversity (plus intersectional areas where disability, class, migration, gender, age, sexuality and/or religion converge with race) isn't at the forefront of a company's artistic vision, these values should 'absolutely be in their constitution'.
'It should be articulated very clearly. There is already an unspoken quota system in this country. In order to run a company in this country, you have to be white, Anglo and male. As much as possible, there should be quotas around diversity at all levels of all companies because, unfortunately, I can't see any other way for there to be a change in this country without it.'
Share The Power with Marginalised People
According to Acaroğlu, wanting to make a change can mean stepping aside to some extent.
'That doesn't mean leaving your jobs or having to run away and hide and leave everything to the non-Anglos,' she laughs. 'I'm saying that to genuinely make a change, you do have to give up some things. White artistic directors and company leaders who say, we really want to be diverse, we're going to get a few actors on stage who aren't Anglo to play different roles, it's just window dressing. Genuine systemic change can only happen that way. Anything else is just lip service.'
Allow More Artist-Led Companies To Run Venues
Acaroğlu says their four-year run at the Brunswick Mechanics Institute was a dream for an artist-led company.
'Almost all venues are run by companies in that traditional model, that have a business manager, hopefully, an artistic director, and lots of administrators. We were the only company that was purely artist-led,' she explains. 'We were able to, in that four-year period, really maintain our artistic integrity and not succumb to being overly administrative, which is what usually happens.'
Simone Amelia Jordan Communications Consultant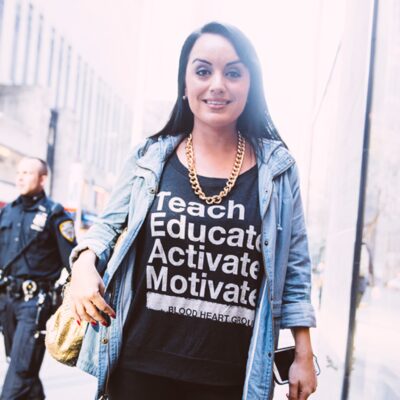 Read More
Simone Amelia Jordan is a journalist, host and consultant. Her lengthy experience in music reportage has allowed her to pivot into professional development for new and emerging artists, specialising in First Nations and culturally diverse talent. Simone has held senior positions at Channel 10, The Source Magazine, Daily Mail, SiriusXM Radio, DrJays.com, Monster Products and founded and edited Australia's most successful Hip-Hop magazine, Urban Hitz, when she was 23 years old. Simone's celebrity interviews on YouTube have over 12 million views, and she was chosen as one of five women in the world to design a signature sneaker for Reebok Classics' "Classic Beat" campaign in October 2012. Simone has worked across print, radio, TV and digital arms of media, and has been an active mentor for young women since the beginning of her career.
What is the Imagine Project?
We're publishing case studies and documenting Australia's best work in advancing cultural diversity and racial equity and inclusion in the arts  through the Imagine Australia Project, managed by Diversity Arts Australia (DARTS) and funded via the Australia Council's Re-Imagine project and supported by Creative Equity Toolkit partner, British Council Australia. To find out more click below – or read the other case studies as they go live here.
Find out more