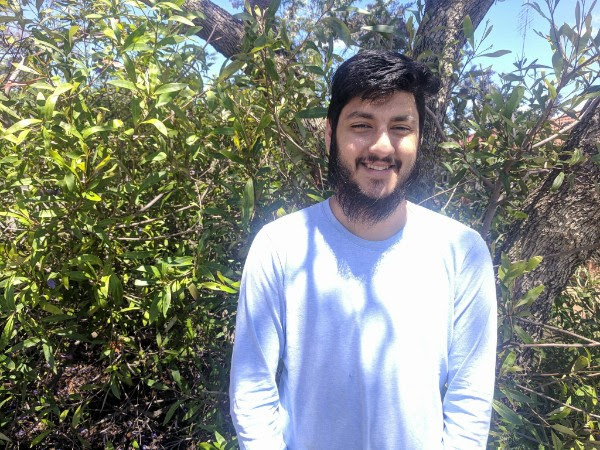 Interested in becoming a DARTS intern or volunteer?
We spoke to Intern Vir Kaula about his experience working with us.
I am currently studying Social and Political Sciences at the University of Technology Sydney. The ideals that DARTS advocates for strongly align with my own, especially their passion for developing a platform for CALD artists and to diversify the arts sector.
During my time at DARTS, I've assisted in a research project to help assist DARTS establishing a podcasting structure. I undertook a series of interviews with representatives of not-for-profits and non-government organisations. I was interested in organisations that operate content-generating collectives. I developed case studies that analysed the processes and methodologies used by these organisations in order to help DARTS create a sustainable and engaging podcasting structure.
Working on this project allowed me to learn about the various organisations across Sydney and to develop my skills in interviewing and research.
Engaging with the organisations provided me with exposure to the various entities that are driven in assisting the community, specifically those advocating and working toward a diverse and inclusive Australia. The dedication these organisations, including DARTS, had for advocating for and instigating change reinforced my desire to someday work in this sector. Working with DARTS throughout this project was a unique and memorable experience which provided me with information and skills that I hope will one day assist me when searching for a job within the nonprofit sector.
Diversity Arts Australia advocates for the crucial goal of making the arts a more culturally diverse space. Promoting diversity in the arts is important as the arts are representative of society. Creating inclusive spaces in the arts encourages the participation of more culturally and linguistically diverse people. Promoting a diverse arts landscape also provides an educational opportunity, as audiences are able to engage with cultures and individuals in ways that they otherwise may not be able to. Diversity Arts Australia fills a crucial space in society, by advocating for change in the arts in order to create a more diverse and inclusive Australia.
Would you like to become an intern at DARTS?
We welcome volunteers and interns
Find out more