Submit your case studies to the Imagine Project by 29th November 2021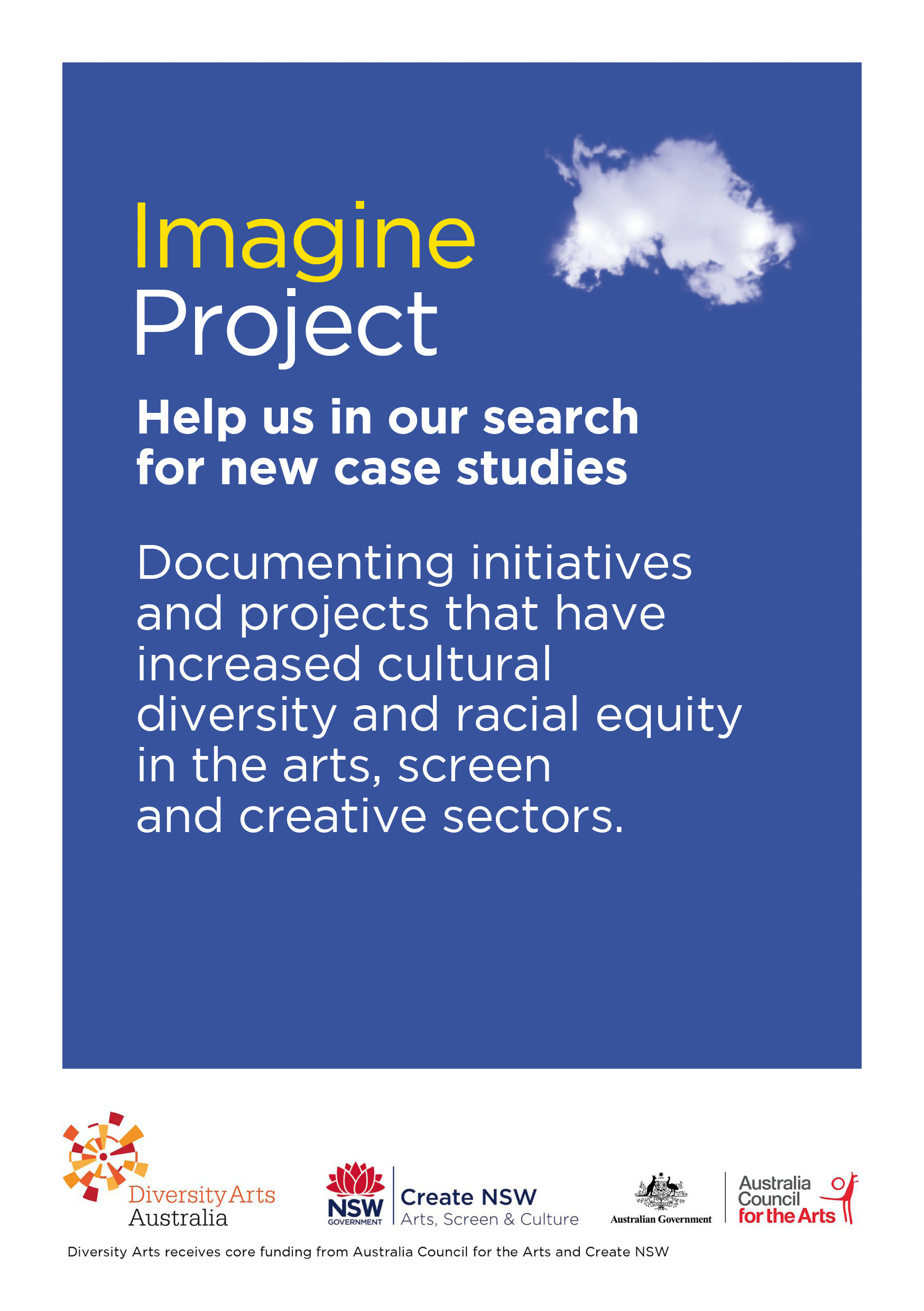 Do you know any organisations or projects that are doing outstanding work in the areas of racial and creative equity?
Help us advocate for change by submitting your experiences to the Imagine Project. This project will document case studies from across Australia that demonstrate best practice and leadership in cultural diversity, equity and inclusion in the arts and screen sectors. The case studies could be a project or an initiative that has led to more inclusive practice.
We'll document and share these case studies on our Creative Equity Toolkit, to inspire others by sharing how change in the industry has been created in the past.
Here are two examples of the kinds of possible case studies that we would document:
An arts company introduces a transformative audience engagement strategy that results in significant engagement for culturally diverse communities and audiences.

A film company isn't attracting and retaining staff from culturally diverse backgrounds, and introduces new recruitment and employment practices that significantly shift this.
Share your experience
We're seeking case studies from every state and territory in Australia – specifically, initiatives and projects that focus on migrant, refugee, culturally diverse and POC communities. If there are people, organisations and projects who have been inspiring you, give them a shout-out in the link below!
SUBMIT HERE