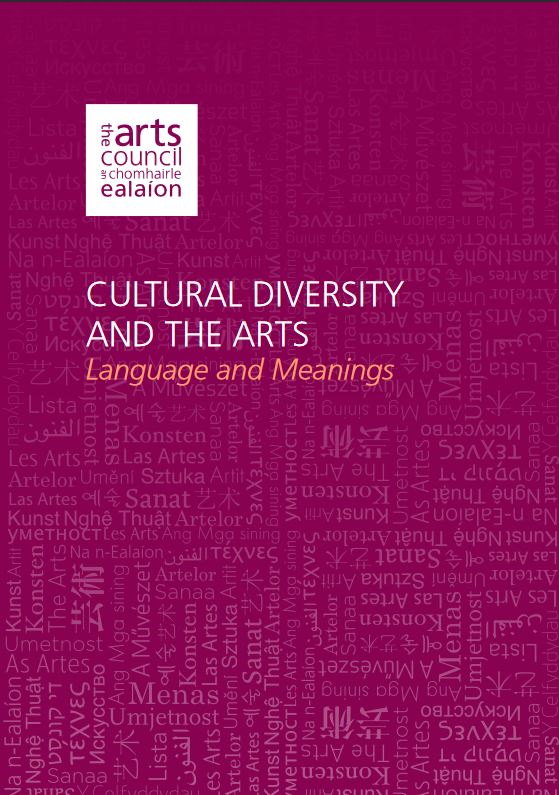 An interesting consideration of the language of diversity from the Arts Council of Ireland, including terms such as 'cultural diversity', 'multiculturalism', 'interculturalism', 'discrimination' and 'racism'.
Download the Cultural Diversity pamphlet
Understanding these areas of contention is important to understanding the various barriers that exist to participation in the arts. the creation of conditions for genuine culturally diverse arts practice involves the application of methods and approaches in more than a merely aspirational manner.
Multiculturalism is a term grounded in British cultural theory and race relations discourse, and is strongly associated with conflicts within British society.

At the simplest level, it refers to the parallel existence of distinct cultural or ethnic groups within the same nation, without any exchange or dialogue necessarily taking place, orbeing encouraged or facilitated between them. in the British context it has been criticised as being primarily concerned with the commodification of minority cultures (and their artefacts) through discourses of 'celebration'.