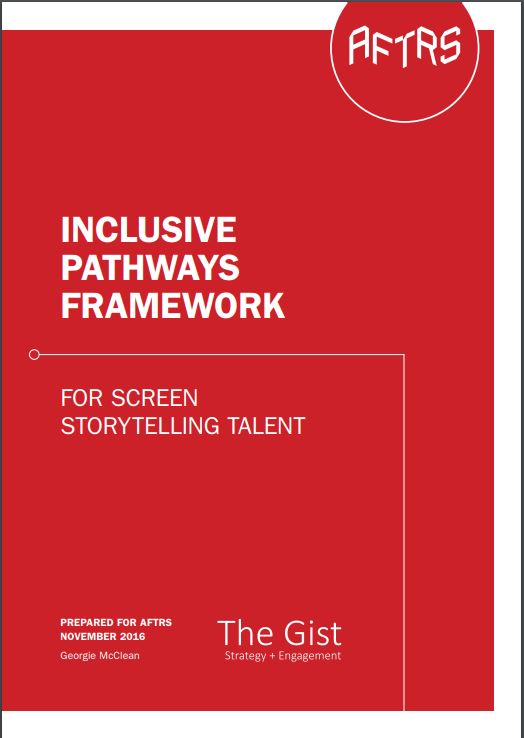 AFTRS commissioned this 2016 report to find out what's needed to create more diversity and inclusion in the Australian media, from education through to career progression, methods of measurement, funding and organisational change. The finding provide a great best-practice reference for what's working in this space.
Download the report: Inclusive-Pathways-Frame-for-Screen-Storytelling-Talent.
Here are some excerpts from the Summary of Recommendations:
This study has identified that change needs to happen on several levels in order to have an impact on career pathways. To develop the next cohort of skilled practitioners, there need to be a range of targeted initiatives, that are flexible and responsive enough to cater to different needs of practitioners from under-represented groups. For these practitioners to access crucial opportunities, funding and support at key stages of their careers, there needs to be a level of organisational change within key bodies and agencies across our industry. And for these to have an industry-wide impact, we need to build commitments, networks and resources across and between organisations in the sector that create a pathway for great new talent to flourish.
Effective responses to this issue will have to be industry-wide, long-term and adequately resourced. They will need to address opportunities, skills, organisational culture and career pathways. There are six key recommendations below for each of the levels of change required: practitioner initiatives, organisational change and industry-wide commitment.
We looked at what has and hasn't worked both here and internationally, and what we found was encouraging. There are a lot of good schemes and people who have made a difference.