Offering a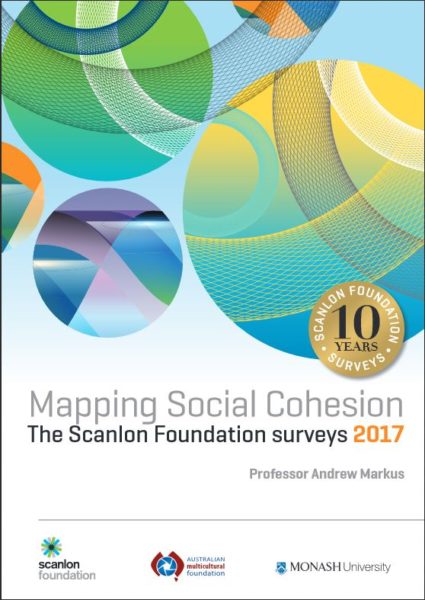 wealth of data on our multicultural society, the Scanlon Foundation recently released its Mapping Social Cohesion report.
Here are some of the fascinating findings:
At 6.87 million people (28% of the population) Australia has the highest overseas-born population in OECD countries
83% of the overseas born population lives in capital cities
61% of the Australian-born population live in capital cities
67% of the total population lives in capital cities
Members of faith groups other than Christian increased by 84% between 2006 and 2016 – from 1.1 million to 2 million
Over 70% of respondents supported a reduction to immigration in the early 1990s, but since 2000, most surveys indicate that support has become the majority viewpoint.
20% of respondents say they experienced discrimination in the last 12 months due to their skin colour, ethnic origin or religion, an increase from 9% in 2007
The research builds on the knowledge gained through the nine earlier Scanlon Foundation national surveys in 2007 and 2009-2016, which provide the first series of detailed surveys on social cohesion, immigration and population issues.
You can download the report here.
Or check out the findings on the survey's microsite.
Find this report and more resources and research on diverse arts on the
Resources section
of our website.