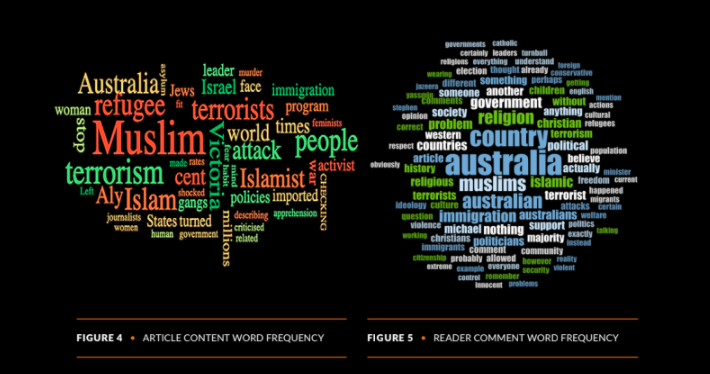 A new study from All Together Now (ATN), an Australian not-for-profit organisation promoting racial equity, found comment sections on racialised opinion pieces in Australia's mainstream media are increasingly polarising readers and perpetuating Islamophobia.
Politely Racist unravels the role played by comment sections in perpetuating, normalising and consolidating racist ideas. ATN analysed comments posted by readers responding to 29 articles that contained negative opinions about Muslim Australians in three leading newspapers: The Daily Telegraph, Herald Sun and The Sydney Morning Herald.
Key findings include:
Discussions taking place in these comment sections encourage opinion polarisation, further entrenching readers' discriminatory views. The research found when like-minded people start discussing a particular topic and share their similar opinions, they tend to end up having opinions that are more extreme compared to their views before the discussion began.
Comment sections are a cradle for racist discourse where freely exchanged discriminatory ideas are polite enough in tone to pass moderation, but racist in content.
The majority of commenters tend to voice their personal viewpoints without referring to any facts either related to the article content or their viewpoint. On average,

85% percent of comments included new viewpoint(s) relevant to article content,

whilst only 2% of comments referred to new facts relevant to the article. 
Download the full report here.