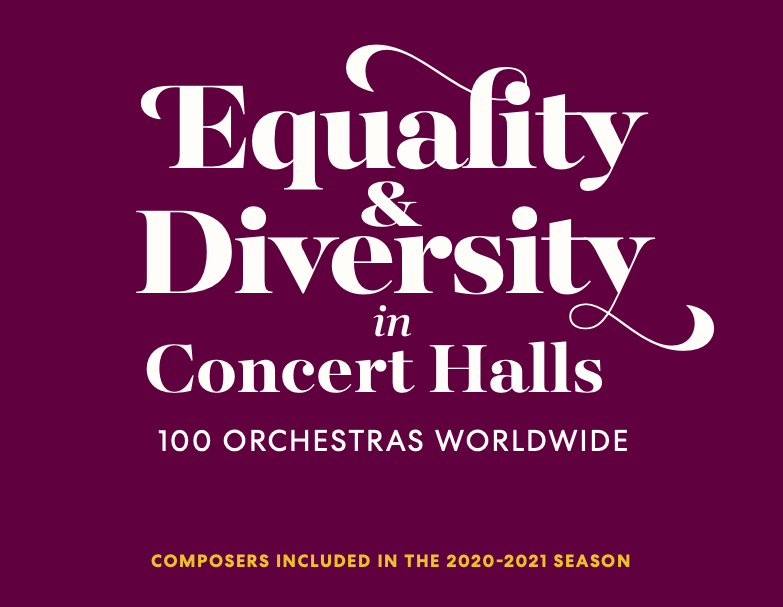 Donne – Women in Music have released their new report "Equality & Diversity in Concert Halls," which features in-depth analysis of composers' works scheduled for the 2020-2021 season in 100 orchestras from 27 countries worldwide.
"There has been a small improvement on the overall inclusion of works by women in concerts compared with previous years," states the report. "But, when we look closely at the numbers, it is a different matter."
Results show that only 11.45% of scheduled concerts worldwide included compositions by women. 88.55% included solely compositions written by men.
Only 747 out of the 14,747 compositions scheduled by the 100 orchestras throughout the 2020-2021 season, were composed by women – a total of 5%.
As this research was conduction by a UK-based company, they also included separated results for Black and Asian men and women – highlighting how these groups in particular are further marginalised.
Out of the scheduled compositions for the 2020-2021 season, only 1.11% of the pieces were composed by Black & Asian women and only 2.43% by Black & Asian men.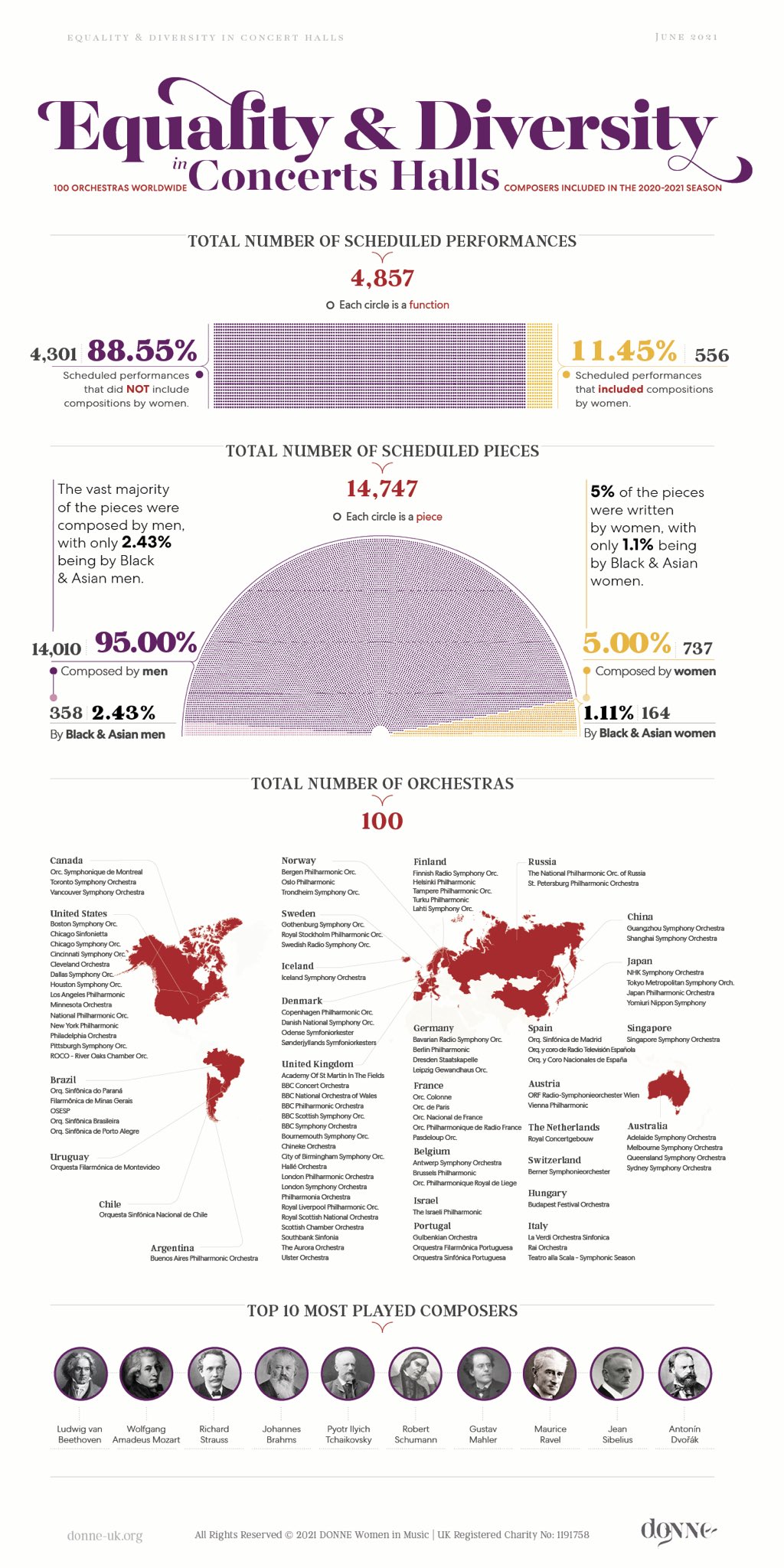 Infographic from: DONNE
Equality & Diversity in Concert Halls | 2020-2021
Read Donne – Women in Music's full 'Equality & Diversity in Concert Halls' Report
Download it here
Donne – Women In Music
Visit the Donne – Women In Music website for more research on equality & diversity in music. Their main goal is to "celebrate, advance, and amplify women in music so that they are seen, heard, and appreciated for their talent so they can leave a legacy of inspiration for future generations."
Link to site