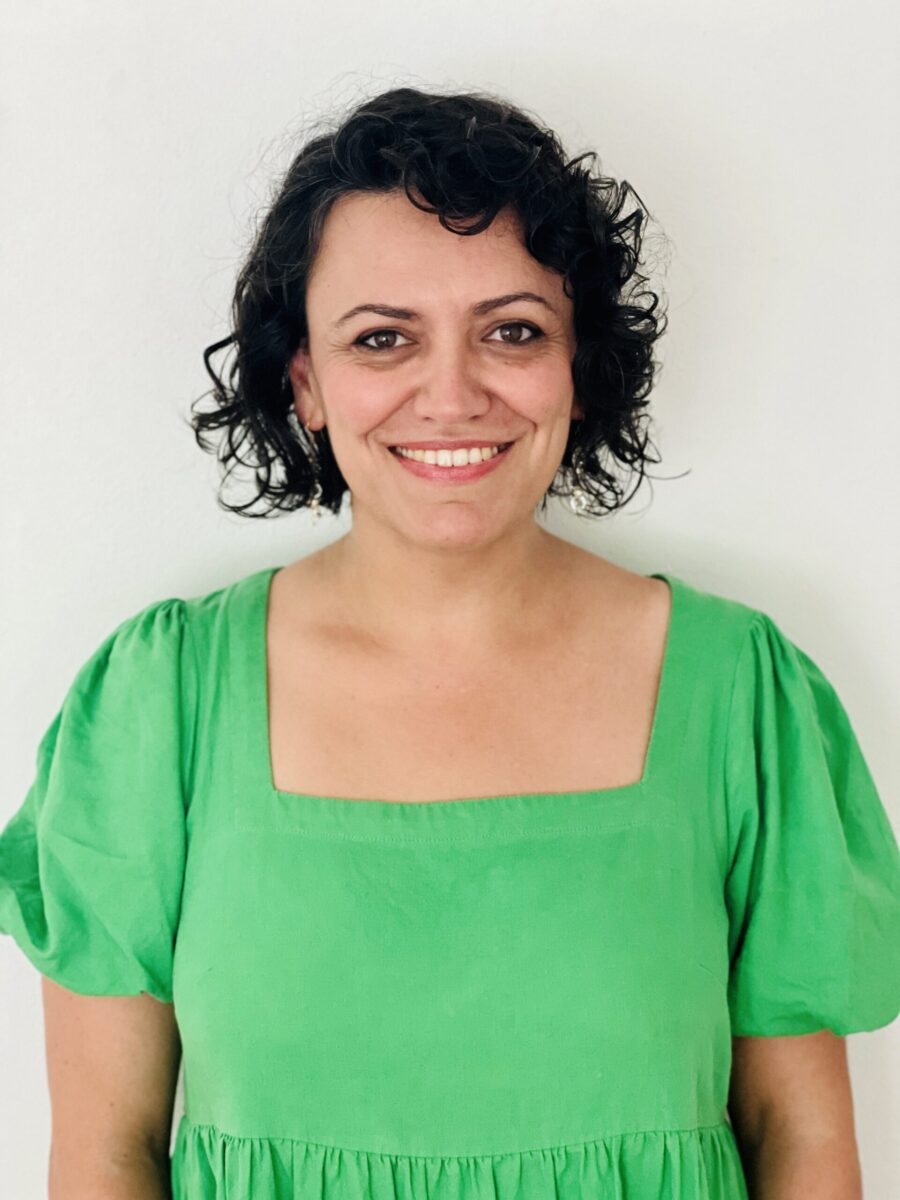 Fair Play Culture Change, an initiative of Diversity Arts Australia that ran from 17 October to 28 November 2022, provided tailor-made capacity-building program to regional NSW and Western Sydney arts and cultural organisations. Supported by Create NSW, this program focused on building capabilities in working with cultural and linguistic diversity. The program culminated in organisations writing comprehensive Equity Action Plans, working with Diversity Arts trainers and mentors to advance and develop their equity and inclusion goals.
Fair Play: Culture Change Program Recipient: Urban Theatre Projects (Utp)
Q&A with Kiri Zakinthinos, Outgoing General Manager
Interview: Simone Amelia Jordan
Utp's mission statement describes the company as socially responsive, inclusive and reflecting our diverse nation. Why the need, then, to still undergo a program like Fair Play Culture Change?
While a commitment to addressing inequity in the arts has always been the company's focus, we think it's time to articulate and document this intention in an Equity Action Plan. That way, we can hold ourselves accountable for the progress and systemic change we are seeking to be a part of in the industry, we can address any gaps in our actions towards addressing inequity, and we can ensure that a commitment to equity is written into the future of the organisation.
What stood out about the program's mentors and trainers? 
The quality of the content and the expertise of the mentors and trainers stood out to our team. We felt like we were taking part in current and relevant conversations and improving our literacy in equity, access and diversity. This advocacy work has been championed by many before us for decades. Language and ideas are shaped by the times and evolve. This program gave us access to the most up-to-date and current thinking and best practices in diversity and inclusion.
How far along is Utp's Equity and Inclusion Plan?
We have a very solid first draft informed by the team's participation in the program and various team and Board strategic planning conversations. Our next steps are to refine this draft with direct input from the team and Board before making it public.
Would you recommend the Fair Play program to other individuals and organisations?
Absolutely! Even if your main area of work is in advocacy and championing diversity, inclusion and equity – even if you feel like you are leading in this area – the Fair Play program will hold a mirror up to your organisation. One of the most useful aspects was our diversity audit process. This highlighted areas we were performing well in, such as programming, and other areas in which we could expand our actions – such as setting diversity in leadership targets.
Is there anything else you want to add about working with Diversity Arts Australia?
Acknowledge how important DARTS is in advocating for increased diversity and equity in our cultural landscape. DARTS brings together both research, such as the Shifting the Balance report, and tailored best practice training programs like Fair Play to support organisations to make the commitment to being a part of systemic change.