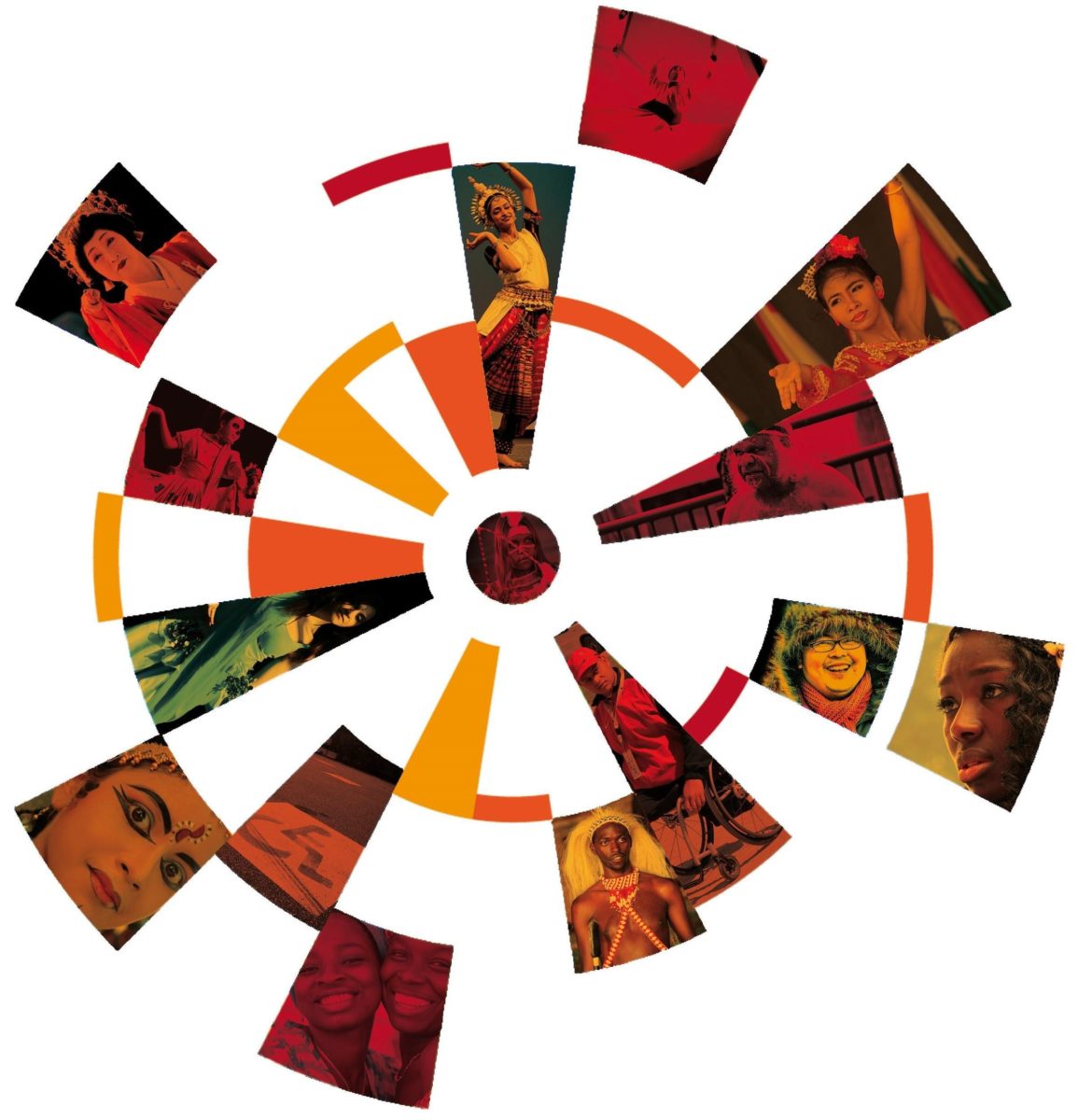 Fair Play | Equity, Inclusion & the Creative Industries
The Fair Play project, funded by Creative Victoria, is an equity and inclusion capacity building program for organisations that receive multi-year funding through Creative Victoria. The program seeks to address barriers to participation by underrepresented groups in Victoria's creative industries, with a focus on developing organisation's skills and capacity in working with three groups::
First Nations people
people with disability
people from underrepresented cultural and linguistic backgrounds.
Interested in being a Mentor for the Victorian Fair Play capacity building and training project?
Please complete this form. The round for 2019 mentors closes on COB Wednesday 26 June 2019, however we will leave this form open for people who are interested in being mentors in 2020.
Apply here
EOIs are currently closed
Applications for 2019 training are currently closed. Check again soon for the 2020 intake!
Our Approach
The Fair Play Program is a two-year program that aims to make transformative change in Victorian creative industries at the individual, institutional and structural levels to increase equity and inclusion for diverse artists.
The program takes a human-rights-based approach and focuses on practices, policies and procedures that contribute to the culture of organisations. A key goal of the program is to address the root causes that lead to inequities and exclusion, and to empower individuals and organisations with the knowledge, resources and support to advance equity and inclusion.
Eligibility & selection
Launching on 26 and 27 February 2019 with the Fair Play Symposium at the Wheeler Centre in Melbourne, the Fair Play Program is now open for expressions of interest.
Twenty organisations who receive funding from Creative Victoria will be selected for inclusion in the free program, with 10 organisations to participate in 2019 and 10 in 2020. Eligible organisations include:
Creative Industries Portfolio Agencies (CIPAs)
Major Performing Arts (MPA)
Organisations Investment Program (OIP) clients
Regional Partnerships clients (galleries and performing arts centres)
other multiyear funded organisations in the music, design, screen and games sectors
Read more about the Symposium here.
The program
Selected organisations will undertake a fully supported audit to investigate opportunities for change in leadership, creative programming, staff, marketing and audience development. Based on the results of the audit and the aims and objectives of the organisation, participant organisations will be matched with relevant mentors, who will be professional experts from the First Nations, Disability and CALD communities, to support the process towards transformative and sustainable change.
Mentoring will include targeted training, support to develop equity and diversity plans, knowledge-sharing and resource development. DARTS will also support the development of a community of practice to facilitate sector-wide discussion and engagement. This will include a number of symposia and forums, development of resources, tools, templates and checklists, and extensive digital content and resources.
EOIs are currently closed
Applications for 2019 training are currently closed. Check again soon for the 2020 intake!
The Project Team
Dr Margaret Mayhew (Project Coordinator), Mahla Karimiyan (Co-Project Producer), Youbi Lee (Co-Project Producer), Dr Paula Abood (Lead Trainer/Creative Producer and DARTS Executive Director Lena Nahlous (Project Manager).
Dr Margaret Mayhew Fair Play Lead Project Coordinator/Producer
Dr Margaret Mayhew is a visual artist, academic and queer performance artist. She has volunteered with refugee community organisations in Sydney and Melbourne since 1991, and co-founded Melbourne Artists for Asylum in 2013. Margaret has exhibited textile works in Australia and Europe, and practiced, exhibited and researched life drawing in Australia, the USA and Europe. From 2012 to 2018 Margaret taught in the only intersectional identity studies program in Australia, and previously undertook participant action research with CALD communities in Sydney and Melbourne. Margaret has developed postgraduate programs in design and community arts and combines academic rigour with imaginative engagement with communities and individuals.
Mahla Karimian Fair Play Project Co-Project Coordinator
Mahla Karimiyan is an accomplished visual artist and community arts worker. Her visual arts practice is based around classical Persian scratchboard and professional photography. Since arriving in Australia in 2013, Mahla has exhibited in The Ownership Project, Abbotsford Convent, Library at The Dock, and the Walker Street Gallery, where she was a finalist in the 2016 Home and Art Prize. Mahla is President of Melbourne Artists for Asylum and coordinated its community art workshops at Siteworks during 2018. She has collaborated with Youbi Lee on the Migrant Mothers Art Classes in 2019 and Asylum Silk Road Project in 2017 and is developing a community arts space in Melbourne's northern suburbs. Mahla is committed to developing and sharing her visual arts practice through collaborating with individuals and organisations who support diverse communities.
Youbi Lee Fair Play Project Co-Project Coordinator
Youbi Lee is a prolific community artist and printmaker who migrated from Korea in 2011. Since migrating to Melbourne in 2014, Youbi has coordinated a major project each year; including workshops, projects, exhibitions, installations and performances in venues such as Testing Grounds, Melbourne City Library, No Vacancy Gallery, Ceres, Federation, Square and Laneway Learning. Youbi's projects engage groups including asylum seekers, migrant mothers, refugees, and the general public and have received support from the Australia Council, Multicultural Arts Victoria, Creative Victoria, Moreland Council and the Fringe Festival. Youbi has an extraordinary talent for working collaboratively with organisations and developing partnerships for diverse projects. She also actively engages in mentoring artists, particularly from marginalised backgrounds.
Dr Paula Abood Fair Play Lead Trainer/Creative Producer
Artistic Director/ Editor/Facilitator/Trainer Paula Abood is a writer, community cultural development practitioner, creative producer and educator. She has worked with diverse communities in capacity building projects for 30 years. Her productions include The Cartographer's  Curse (2016), Auburn Cartographies of Diversity (2016),  Sacred Women's Voices (2013 / 2011), Parenting Stories (2010), Hurriya and her Sisters (2009), The Book of African Australian Stories (2006), Poetry on Rooftops (2006), and Of Middle Eastern Appearance (2001). Paula was awarded the 2007 Western Sydney Artists' Fellowship for the blogging project Race and the City and was the 2013 recipient of the Australia Council's Ros Bower Award for lifetime achievement in community cultural development practice.  She has developed resources and taught widely on subjects including cultural diversity, advocacy, and community development at TAFE and in community education settings. Paula co-developed the Certificate IV in Community Arts and Cultural Development that runs out of St George TAFE in Sydney, and is a leading trainer and educator on human rights approaches across the community, arts and education sectors. Paula was awarded a Doctor of Philosophy from UNSW in 2007 in the area of cultural studies.
Lena Nahlous Executive Director, Diversity Arts Australia
Lena became Executive Director of Diversity Arts Australia in 2016. She has over 20 years' experience in arts, cultural and media organisations, and has managed screen and digital media–based initiatives that have engaged thousands of people, particularly women, refugees, migrants and young people.
Lena was formerly the Executive Director of Information and Cultural Exchange (ICE) in Western Sydney for over 10 years. Under Lena's leadership ICE grew tenfold financially and in terms of projects and scope. Lena established Artfiles, an employment and engagement program for artists, the Switch Digital Arts Centre and co-founded the Arab Film Festival. Other roles include Manager of Auburn Community Development Network and Social History and Exhibitions Curator at Fairfield City Museum and Gallery.
In 2006 she was a recipient of an Asialink Arts Fellowship to Hong Kong and in 2008 completed the Asialink Leadership program. She has sat on the NSW Government Arts Advisory Committee, participated in the Australia 2020 Summit, was a finalist in the CEO of the Year Awards (2008), and was named as one of Sydney's 100 Creative Catalysts by Creative Sydney/VIVID (2007). Lena has taught at South West Sydney Institute of TAFE and was a special consultant on the Culture Beats program for the Sydney Harbour Foreshore Authority and the City of Sydney. She also sits on the board of the Sydney Writers' Festival.
FAQs
How long does the program take?
It is estimated that the mentorship and action plan phase of the program will take between six and nine months, however, there is participation in the broader project (including public talks and events).
How much does the program cost?
The program is free to selected participants.
Who can participate in the program?
Representatives of organisations that receive multi-year funding through Creative Victoria. Depending on the size or your organisation, the number of participants will vary but the maximum number per organisation is 20.
How many organisations will participate?
Diversity Arts Australia, in consultation with its partners, will select 10 participating organisations for 2019, and 10 participants for 2020.
How do I apply?
Applicants must complete an Expression of Interest form.
It is important that your application is supported by management/executive to ensure that the organisation is committed to project participation.
When will successful organisations be notified of their participation in the program?
May 2019
EOIs are currently closed
Applications for 2019 training are currently closed. Check again soon for the 2020 intake!