Diversity & Inclusion Training & Capacity Building
According to the 2016 census, 49% of Australian are first- or second-generation migrants, yet only 10% of professional artists are from non-English speaking backgrounds.
The arts industry is the sector of society that helps Australians to reflect, imagine and define ourselves. Yet the data shows that the creative sector is losing a huge opportunity to become more relevant to real audiences through programming, casting, staffing and marketing that is skewed to cater to only one section of the population.
Diversity Arts Australia offers a range of diversity and inclusion services, tailored to the specific needs of arts organisations and led by highly experienced trainers.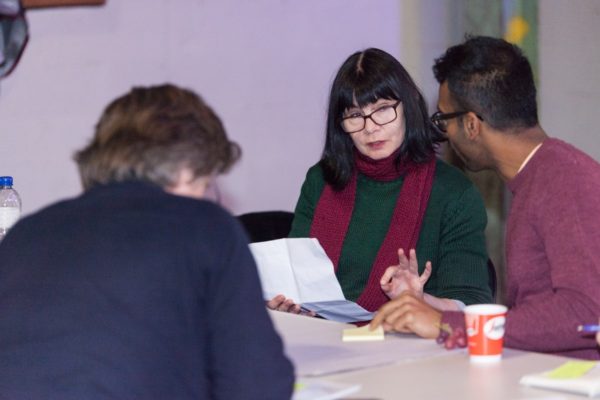 Get in touch today
Discuss your needs, or get a free quote
Contact us
What is Diversity?
DARTS recognises that diversity goes beyond ethnicity, language and race. It includes First Nations communities as well as a spectrum of genders, sexualities, ages, physical abilities, education, religions and geographic locations. We regularly collaborate with individuals and communities from all these groups and can work with your organisation to design an inclusion and diversity program to address their specific needs alongside culturally and linguistically diverse (CaLD) communities.
Our Approach
Our human-rights-based approach is driven by these key principles:
self-determination
participation
accountability
non-discrimination
For more on our conceptual framework, see Guiding Principles and Approaches to Capacity Building.
Our workshops and training session are interactive and imaginative, using role plays, digital resources, creative responses, discussion groups and hands-on activities to give participants an engaging, memorable and well-rounded understanding of issues, pitfalls and best practice.
Why Choose Us?
Diverse trainers Highly experienced trainers from culturally diverse communities

Customised Training derived from an evidence-based audit of the organisation's needs

Human-rights focus Emphasises empowerment and self-determination

Arts-specific Training is specifically designed for arts organisations