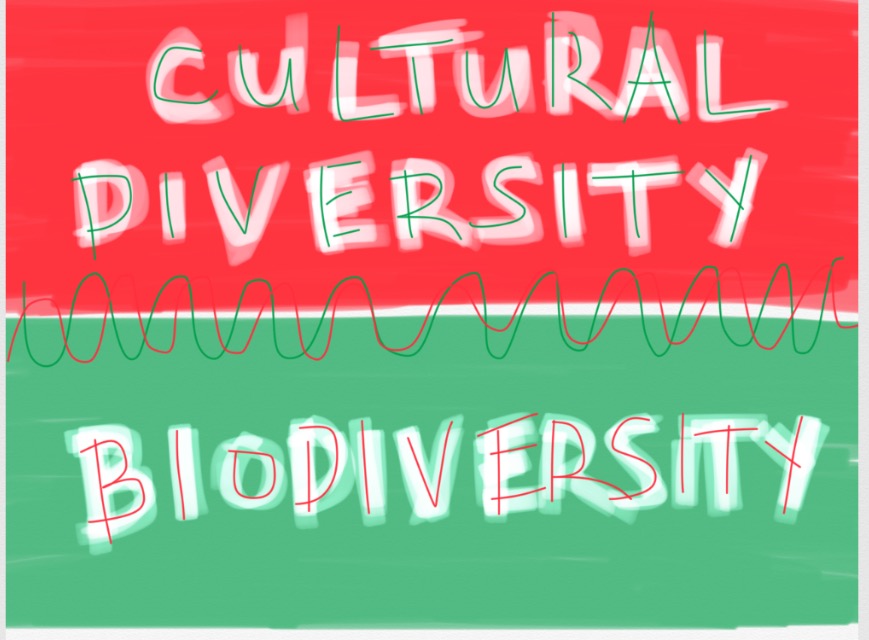 Cultural diversity in the creative sector:
Inching towards a more democratic culture
By Kiriaki Zakinthinos [originally published by Loud Mouth].
Diversity Arts Australia held the space on the 29th of June for over 140 creative practitioners, arts workers and industry representatives to continue the dialogue around inclusion and representation of culturally diverse artists and arts practices within the creative sector in Sydney.
There's nothing quite like a big, open, welcoming gathering of this sort to take the pulse of the sector on an issue at a particular place and point in time. With cultural diversity in the arts a long running interest area of mine I was super keen to attend. The symposium, called 'Beyond Tick Boxes', was hosted by Casula Powerhouse Arts Centre, with the proceedings including: three panel discussions, screenings of video interviews with artists, the launch of Diverse Screens South West Sydney, breakout sessions and the presentation of the Australia Council for the Arts Kirk Robson award for Community Arts and Cultural Development to parkour artist, Ali Kadhim.
Throughout the events of the day, some salient, current messages and perspectives were shared, generously and openly. These are just some that made my ears perk up: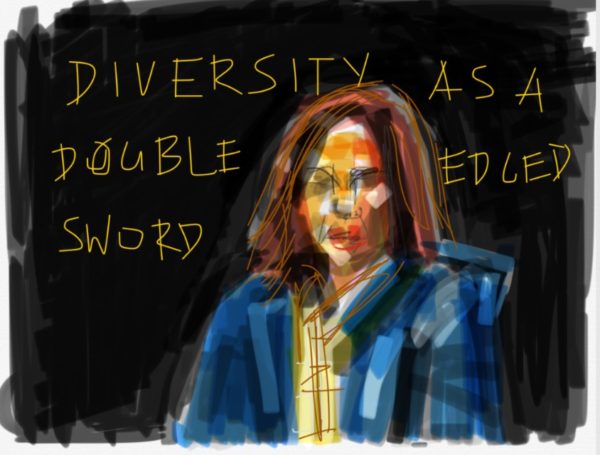 The risks of engaging superficially with diversity
Dr Tim Soutphommasane (Race Discrimination Commissioner, Australian Human Rights Commission) opened the symposium and criticised the propensity for diversity to be regarded as a "mere ornament of cultural life", calling for the arts to give voice to the "lived experience of multicultural Australia". His speech called out sensationalism in the media around the recently released census statistics and highlighted the gap we often see between espoused and enacted values around diversity, where multiculturalism becomes a "bargain" – something to be accepted or tolerated but not generating a mutual respect through authentic exchange.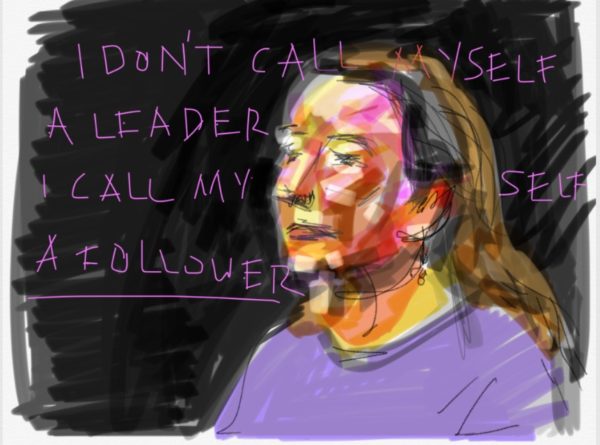 Understanding power systems and the importance of self-determination
Blak Douglas (artist and curator) talked on video of the fight against elitism and the grooming of Aboriginal artists, who he said are continually homogenised and pigeonholed. He reminded us all of how elitism, artistic bias, colonisation and exploitation can intersect.
Lily Shearer and Ali Murphy-Oates (Moogahlin Performing Arts) with interdisciplinary artist, Colin Kinchela, discussed self-determination and the importance of the language we use to define ourselves in the first panel of the day: What we can Learn from the Diversity of First Nations Peoples. They talked about the inseparable nature of art/culture/daily life in their lived experience and gave us a more inclusive take on leadership and collaboration. Leadership is not about being the top dog, it's about understanding your responsibility to the people you lead. Collaboration looks like concentric circles – there is no hierarchy.
The "R" word
Dr Paula Abood (panel chair and provocateur on the day) alluded to the liminal spaces where the framing of diversity through the politics of inclusion can't be reconciled with the truth of race politics.
Author of The Tribe, Dr Michael Mohammed Ahmad, questioned why movies that white-wash history are still being made, despite being increasingly unpopular with audiences. He wondered aloud: "maybe you just hate us… maybe you'd rather see the world burn than share it with us". His tone was misplaced in the context of the panel (something he recognized himself) but his message was valid: Racism, whether explicit, casual or institutionalized, is as real in the creative and cultural industries as it is anywhere else.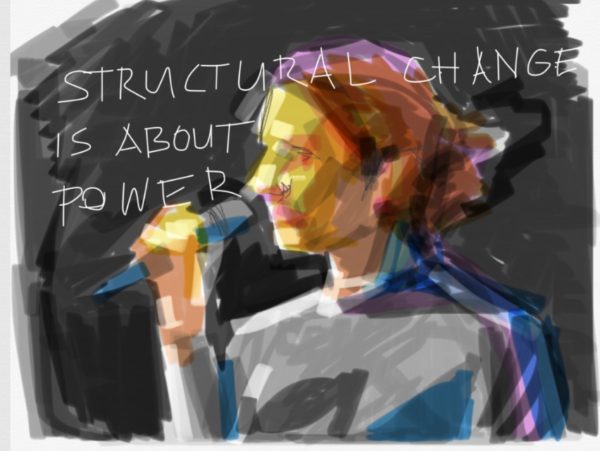 Change in practice … not just in policy
Grainne Brunsdon (Head of Strategy and Industry Development at Create NSW) shared her hopes for a sector where we can all see ourselves and our place "within the canon of Australian art" and talked about some of the measures Create NSW has implemented to redress the imbalance in representation, including making funding conditional to achieving diversity targets. Her hope was echoed by several attendees I spoke to during the symposium who saw these measures as evidence of change in practice and not just in policy. And the measures aren't just outward looking of course – Grainne addressed the need for institutional change as well: "culture change needs to happen both within the agency and within the peer assessment process".
Cultural consumption and production: artists as agents of change in the 'arts ecology'
Julianne Campbell (Urban Theatre Projects) encouraged artists and producers to work around any barriers that exist and to create our own platforms. She added that the appetite for cultural consumption is changing and that those organizations currently working in the culturally diverse space are ahead of the game.
Annette Shun-Wah (Contemporary Asian Australian Performance) wrapped up the final panel discussion with her own reflections on the cultural divides that the day had highlighted: "if we all felt a sense of ownership of the same thing then it would be very hard to think of things as 'us and them'." And, in response to a question from the audience about whether culturally diverse artists should seek to be a part of the mainstream or to differentiate themselves from it, she talked about there being only one arts ecology, where every action has an effect on every other part of the sector. I found myself nodding in agreement at all of this. I wasn't the only one.
TAKE-AWAYS AND AFTERTHOUGHTS…
Real change is incremental + mentors are key
We know that real change is often a slow burn. The issues that rose to the surface on the day mirrored those that have been reckoned with, written about and advocated for over the last 30 years by many of the people present at the symposium itself – Dr Paula Abood, Annette Shun-Wah and Lena Nahlous (Executive Director, Diversity Arts Australia) to name just three. In fact, their names and others came up several times throughout the day as younger artists and cultural practitioners acknowledged the support and opportunities provided by them. This really hit home that the nurturing/mentoring of emerging artists as well as pathways beyond that are absolutely vital, especially for those practising on the margins.
Cultural Competence: Up-skilling ourselves
The conversations around cultural diversity, inclusion and representation might feel a little bit circular, but they are ever relevant. As a follower/observer of a few over the years, I can't help feeling that their success ultimately depends on our own personal level of cultural competence as participants. Cultural competence is more than just intercultural understanding. It's the ability to interrelate effectively and ethically with others across cultures. It requires that we have an awareness of our own biases and privilege (or lack of), and those of the people we're interacting with. It requires an understanding of how our world view is not only different from somebody else's, but how our agency and way of being can impact and be impacted by another person. And it requires a positive regard for diversity in the first place and a want to learn about cultures unfamiliar (and sometimes uncomfortable) to us. It's relational and reciprocal. It's a skill building process with no end point. We can only get better at it by being players in the theatre of it.  And that's why gatherings like, Beyond Tick Boxes, are so important for the sector.
Want a more democratic culture? Then jump into the fray…
I feel like there's a renewed energy and momentum to work towards fairer representation of cultural diversity in the creative sector. Maybe this is a reflection of a bigger, broader awareness around issues of diversity more generally in the collective conscious. Or maybe it's a scramble for new voices, new content and new audiences, and the benefits these bring. Or both. Whatever the reasons behind the momentum right now, I sensed a hopefulness around it from chatting to other attendees on the day of the symposium and afterwards. And it felt good.
Let's have more gatherings like this to come together to listen, share and unpack the issues sector-wide, where we can roll our sleeves up and rumble with this goal/notion/ideal/however-you-want-to-frame-it of a fairer, more inclusive creative landscape. Each time we do, I reckon we inch that little bit closer to a greater, more generous, shared sense of culture – one that encompasses and retains the integrity all at once of the 'you' and the 'I', the 'us' and the 'them'. I think it's within reach. Do you?
Kiri Zakinthinos has worked in the creative industries in diverse roles within local government and the non-profit sector in both the visual and performing arts. She holds a Bachelor of Music from UNSW and a Graduate Diploma in Arts Management/Creative and Cultural Industries Management from UTS. Her long running interest in arts practices informed by cultural and linguistic diversity led her to establish Arts Diaspora Inc. (2011 – 2015), producing cross-cultural concerts, community workshops and a children's theatre show in key venues. Kiri currently works in production and marketing in the music sector. She writes about cultural diversity in the arts at: www.culturalomnivore.blog and was invited to attend the Beyond Tick Boxes symposium as a 'citizen journalist'.