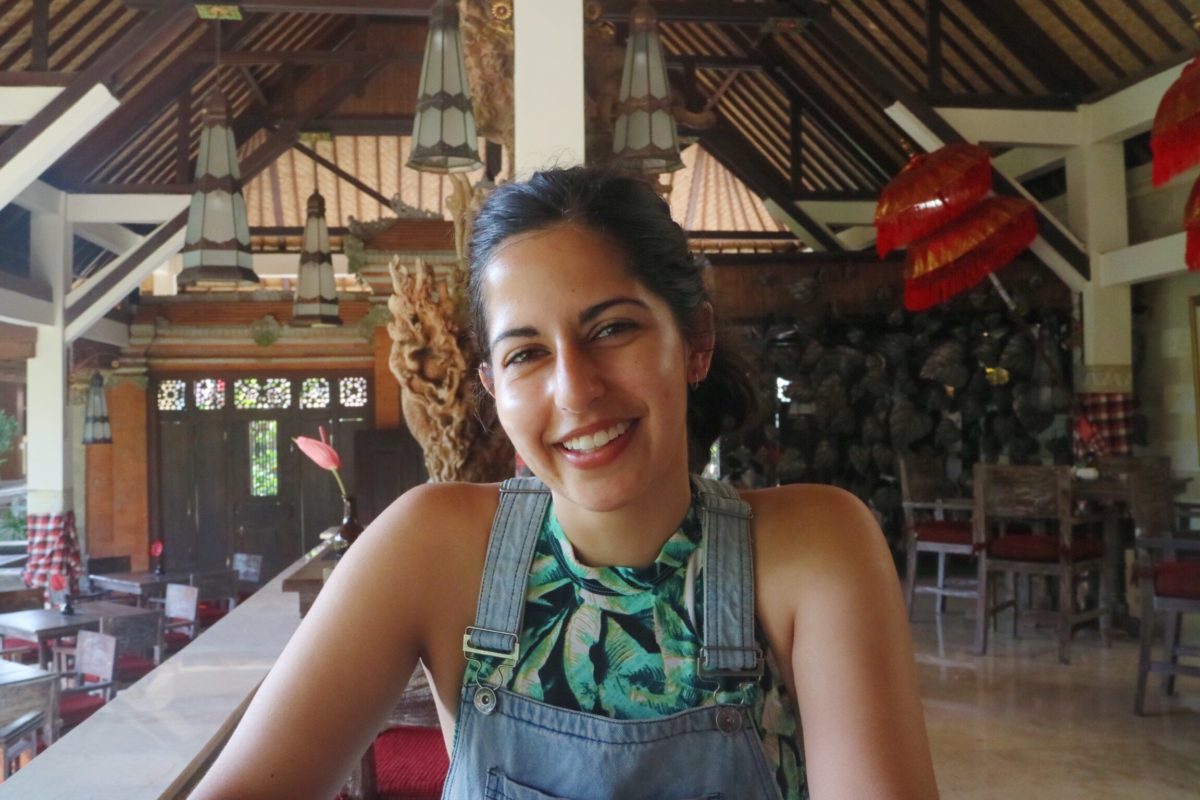 Beyond Tick Boxes: a symposium on cultural diversity in the arts
By Tanya Ali [originally published by Peril Magazine].
Walking down almost any given street in Sydney, the bustle of multilingual conversation and vibrant diversity is so common that I hardly realise how much I appreciate it. In parks, in libraries, at shopping malls – the variety of cultural expression we bear witness to every day is so understatedly beautiful.
But flick on the morning television and you will be sternly reminded that the face of Australia is still blindingly white – at least when it comes to media and the arts. Author and researcher Roanna Gonsalves hits the nail on the head: "the Australian national imaginary is extremely white, when Australia is quite diverse in reality".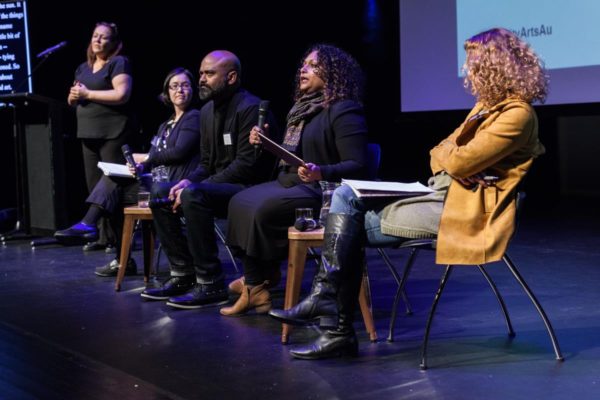 On June 29 2017, Diversity Arts Australia – the nation's key organisation for cultural diversity in the arts – held a day-long symposium at the Casula Powerhouse Arts Centre called Beyond Tick Boxes to discuss diversity in the creative sector in Sydney. These discussions were not about whether representation is lacking, but the decidedly more important questions of why, and how do we fix it?
While the day was more of a helpful conversation starter and idea-sparker than aiming to devise any sort of definitive fix straight away, we did come to one conclusion: there are a plethora of reasons for a lack of diversity in the arts, and none of them are solved by tokenistic inclusion of artists of colour into otherwise all-white events, exhibitions, anthologies and organisations.
In the words of Lena Nahlous, Executive Director of Diversity Arts Australia: "We have to change the arts on our own terms as artists, creators, cultural workers." Here are some ways in which we can do so, as artists, creators and audiences alike.
Don't be afraid to be specific
Around the midday, attendees of Beyond Tick Boxes were treated to a screening of short films by four young local filmmakers – Thuy Nguyen, Maria Tran, Roxie Vuong and Ali Mousawi – to mark the launch of Diverse Screens South West Sydney.
Roxie Vuong, who made a short documentary about young actors of colour in Sydney called Act Now, said her film was "not just a complaint video, but about taking action and being inspired". Her suggestion for young creatives was to be as specific as possible in one's art: "Storytelling will cut through different backgrounds but the more specific you are, the easier it has been to cut through."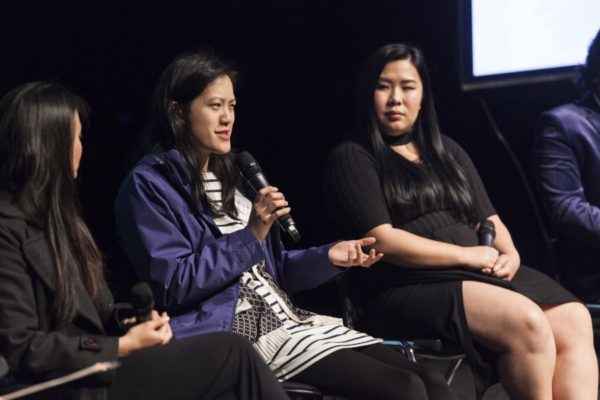 A question that came up throughout the day was how we can make diverse art appeal to a broader (white) audience. It got me thinking – why is it that we have to constantly make work appeal to traditional white audiences? We should instead be focused on specificity and authenticity in how our stories are told. Specific and heartfelt storytelling is the opposite to tokenistic inclusion of PoC stories under the guise of diversity – it is, instead, giving voice to the lived experience of multicultural Australia. As Dr. Tim Soutphommasane, Australia's Race Discrimination Commissioner, said in his opening address, "when you're not in the majority, it can be harder not only to be seen, but to be heard". Non-white Australians have been forced to engage with white art and white stories since childhood. There is no reason why largely white audiences cannot now learn to engage with our art, on our own terms.
Quotas work
In the symposium's first panel, 'What we can learn from the diversity of First Nations peoples', Artistic Director of Moogahlin Performing Arts Lily Shearer recounted that early in her career, she "made a pact that Black work would be written, acted and produced by us". However, this became difficult when it came to backstage work: "We still don't have a lot of designers, stagehands, administrators". At the moment, when we speak about diversity, it is often contained to visible representation, only what we can see: actors, performers, authors' books on bookshelves, names on festival lineups. But having diverse teams behind-the-scenes is just as important, and marks a shift from tokenism to legitimate positive change.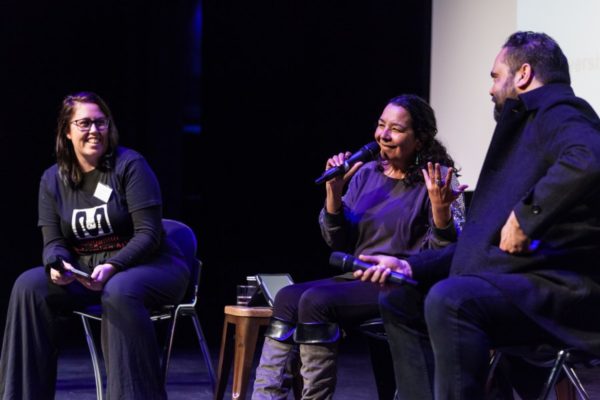 To fight systematic discrimination, you need a system. Quotas force change in a way that is necessary. They ensure the up-skilling of people who normally wouldn't get a foot in the door. They also let people know that it is possible for them to pursue a career in the industry. Roanna Gonsalves put it really well in her summation of the day: as people of colour, many of us have "been socialised into thinking [we] can't be an artist, people like [us] can't be artists". Seeing only white artists represented in television, film, galleries and on stage means that at a young age, many of us quietly internalise the idea that making art is not for people like us. Quotas, as well as training initiatives, are the best way to change this notion.
Forge your own path
In one of the symposium's closing addresses, writer, academic and broadcaster Sunil Badami spoke of the importance of forging our own ways in the creative sector: "It seems that a lot of us think that we have to ask permission to be invited [into white arts spaces]… None of us have ever thought of not just opening the door ourselves, but of making a new fucking door."
Company Manager of Mooghalin Performing Arts, Ali Murphy Oates, noted how Indigenous "work is always gazed through a white lens". In fact, all non-white art in Australia is in some way subject to the white gaze. Artist Colin Kinchela argued that "we need to break that lens, and look through our own cultural lens", and I couldn't agree more. In this country, and the broader Western global arts scene, whiteness is default; anything diverging from whiteness is Othered, automatically less valued. As the 2016 census results showed – much to the chagrin (and sensationalisation) of many a conservative newspaper – Australia's population is more diverse than ever. According to Lena Nahlous, 50% of culturally and linguistically diverse people are engaged in arts at some level, collectively within communities or individually. Yet a 2015 survey conducted by the Australia Council for the Arts showed that Australians born in a non-English speaking country are significantly less likely to creatively participate in the arts. To have whiteness remain the default in our creative sector simply will not do. We must resist whiteness and whitewashing, because as it stands, the mirror that is the arts is not at all adequately reflecting us like it is supposed to.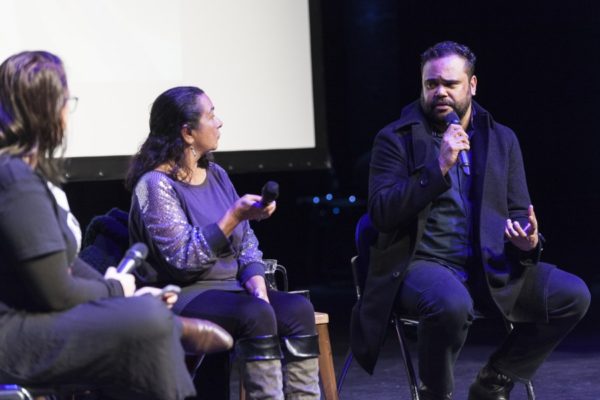 But it would be remiss of me to ignore that this is changing: we are witnessing some immense progress in the arts right now. There are some incredible works and communities coming to the forefront of the Australian arts scene at the moment, and I think it is vital to acknowledge them. Autonomous initiatives like Liminal Magazine – which shines a light on Asian-Australians who are creating across all fields, and allowing them to speaking on their identity and how it informs their work, as well as their work itself – are so important in not only showcasing specific artists, but creating a sense of community. Plays like Michelle Law's Single Asian Female and Australian Graffiti by Diaspol Savetsila, television shows like ABC's Cleverman and Black Comedy, SBS' The Family Law and The Feed, channels like NITV and new publications like Pencilled In and The Pin are all changing the game. These works, to quote comedian, actor and broadcaster Alex Lee, "shouldn't be that revolutionary", but they are. Soon, hopefully, there will be such a surplus of diverse representation in the Australian arts sector that we won't have to be having these conversations – but right now, we must fiercely celebrate and support art and media like the above.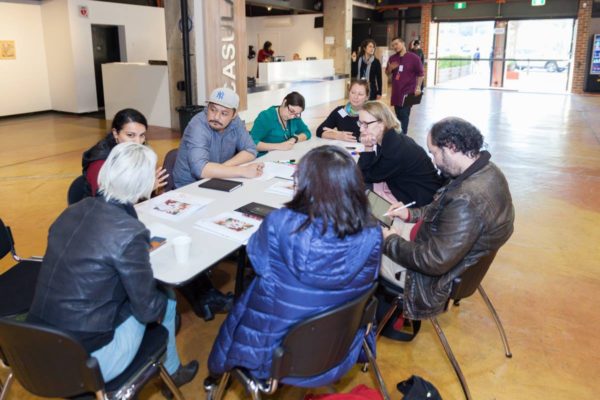 For non-Indigenous people of colour in this country, myself included, we must also remember that we are creating on stolen land, seeking representation in a country that was brutally and illegally colonised. Colin Kinchela mentioned the four R's to keep in mind at all times, especially when working with First Nations peoples: "respect, responsibility, relationships, reciprocity". Lily Shearer continued: "This is our country – respect and follow our protocols". Above all, we must be in solidarity with First Nations artists first and foremost. The more privilege we hold, the more we should use it to uplift and amplify marginalised voices and art, too – for instance, refugee and LGBTQIA+ voices. We need to, in Roanna Gonsalves' words, "move towards an arts culture where" being mindful of "intersectionality is mainstream".
We must forge our own paths. As Lena Nahlous said in her closing statement of the symposium, "there's enough room for the diversity of Australia to be represented. The more opportunities we create for diverse art, the more demand, the market grows – next stop, world domination!"