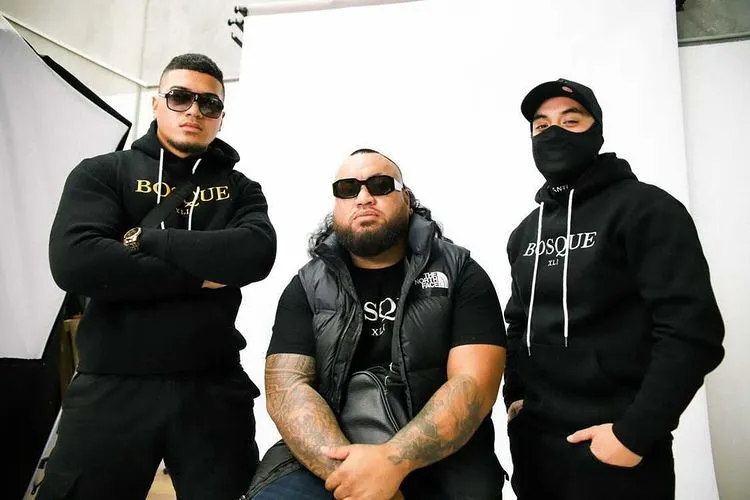 Filmmaker Jessica Magro has many reasons to celebrate the artistic success of Pacific Islander hip-hop artists.
My music taste has always been a contradiction. I'd be lying if I said I didn't fall into the pre-teen trap of pop music in the early 2000s. I covered every inch of my bedroom walls with posters of Jesse McCartney and Britney Spears. You can bet I collected the entire S Club 7 magazine set to the disdain of my parents (could these be worth money now? I'll google that later). Although American pop stars dominated my bedroom walls, my first true musical love was Aussie delight Delta Goodrem.
I'm not exactly sure what attracted me to Goodrem but I put it down to my Dad's obsession with Neighbours where she played the shy, quintessential girl-next-door, Nina Tucker. If my brother and I had accidentally swapped out the VHS to watch Shrek, interrupting the nightly tape recording, we wouldn't hear the end of it. So naturally I too became obsessed with Neighbours and never missed an episode, or any line from Goodrem's debut album Innocent Eyes.
As soon as I turned thirteen my music taste took a turn. There I was, lining up at my first ever unsupervised concert dressed in Emily the Strange socks and red eyeshadow that made me look physically ill, waiting to see My Chemical Romance with my best friend. I still can't believe our parents let us go by ourselves. Since then I've been a Little Monster (paws up), heavy metal lover with a passion for the drama of musical theatre. I would love to know how you are picturing me right now. Nerdy? Sporty? Goth chic? Maybe even an Instagram baddie? Whatever stereotype you've chosen, I bet you wouldn't picture me brown.
As a child of immigration and a first generation Aussie, I have struggled to fit into any stereotype. In high school I wasn't Samoan enough to sit with the Islanders (trust me, I tried, but there are only so many Chris Brown songs you can handle), and definitely not Maltese enough to sit with the 'wogs' (my melanin cancelled me out pretty quickly – wish they considered my body hair count instead…). This cultural limbo created a love/hate relationship with my identity, but the silver lining was finding 'my people' – a group of misfits from all different races and cultures that shaped the walking contradiction I still am today.
My younger brother, Julian, was always so much cooler than me. We both struggled with our identity in the diaspora but he found ways to make it work. He was one of those kids who could waltz into any group and become the leader. He didn't do this on purpose, it just came naturally to him. His music taste was much more consistent than mine too – he religiously listened to American rap and hip-hop, specifically drill rap – a contemporary subgenre of hip-hop originating in Chicago. Drill was fast becoming an outlet for young men to voice the raw realities of their lived experiences through hard hitting lyrics set over trap-inspired beats. As the drill genre grew in the US and UK, my brother started making music of his own in his rap group Scarbois. He wanted to be Australia's first ever drill rapper to make it big.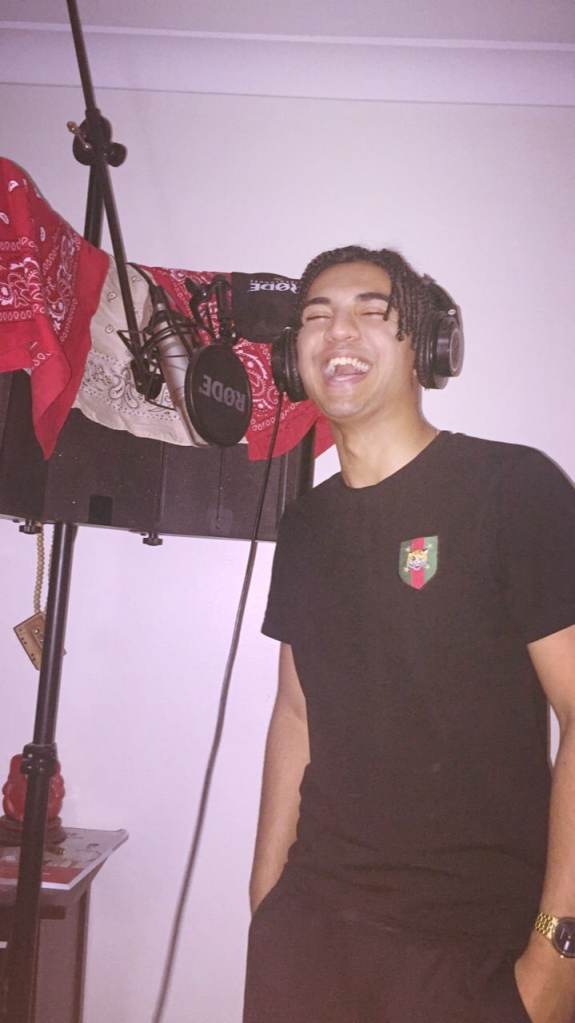 In 2018 my worst nightmare came true and I lost my brother to a tragic accident. Although I wasn't hugely into hip-hop, his music was all I listened to for months after his passing. From fast-paced songs about choppers (which I always had to clarify weren't helicopters), 'gwop' and 'lettuce' (slang for money), to slow tracks about the love of his life, I knew how blessed I was to have this collection of memories that many people sadly don't have after losing their loved one.
Just a year later, Pasifika drill group Onefour from Western Sydney hit the mainstream as Australia's first ever drill group. All of a sudden I started hearing voices like my brother's on the radio. They were changing the world's perception of us. We were no longer just sports stars, security guards or criminals. We were being taken seriously as artists.
Pasifika rap groups were rising to the top of the charts, but it wasn't until I heard 'German' by No Money Enterprise when the impact of this new wave really hit me. 'Pull up, pull up in Logan City' performed by Stallyon Junz was the first time I ever heard my hometown being repped. Growing up I never told anyone I was a 'Logan bogan' or lived in 'Reject's Park' (Regents Park), let alone told them where I really came from (they wouldn't believe me anyway). Despite Logan having a bad reputation, I couldn't imagine growing up anywhere else. Southside forever. And thanks to No Money Enterprise it became cool to be from Logan City – and cool to be Samoan.
In April this year, the Australasian Performing Right Association (APRA) Award nominations were announced. Four out of five artists in the Most Performed Hip-Hop/Rap Work category were Pacific Islander: Onefour, No Money Enterprise, Day1 and Youngn Lipz (while Becca Hatch held it down for us in the R&B category). In what felt like overnight success after years worth of zero representation, I was celebrating their nominations plus Lipz's win like there was no tomorrow. We were finally being recognised, awarded and celebrated for our artistic works on a national level – and it felt amazing.
Although some people might only see Islanders as footy players, fruit pickers or factory workers, I see trailblazers, storytellers and pioneers who are paving the way for the next generation of misfits like me to achieve greatness.
Up until now, I've been so conditioned to seeing and being the only one (ahem… The Rock, need I say more?). I've been the only Islander at film school, on set, at work or in line at a Devil Wears Prada show. Hell, I might even be the first Samoan-Australian TV producer to bring a Pasifika drama series to our screens! But at last, there wasn't just one of us standing up on that stage, there were four! Watching them all rise to the top of their game, especially alongside First Nations royalty, The Kid LAROI, I've felt the kind of pride I've only dreamt of. As a Samoan artist, I was finally being seen and accepted by my own community, and at the same time the arts community was accepting us.
This success has been a long time coming. We've been fighting for a seat at the table that has been guarded by systems designed to exclude us for years. But we're done patiently waiting at the door, we've smashed it down and broken through with no sign of slowing down. Although some people might only see Islanders as footy players, fruit pickers or factory workers, I see trailblazers, storytellers and pioneers who are paving the way for the next generation of misfits like me to achieve greatness.
Today, I am sitting here listening to my eclectic playlist, feeling proud to be making art and sharing it with the world, as my brother was on his way to doing before he left this earth. I wish he were around to see this moment of Pasifika excellence and revel in all its glory. I wonder what he'd be rapping about today. I'll never know, but I am sure as hell he would feel proud to be Samoan.
This article is published as part of Diversity Arts Australia's partnership with ArtsHub/ScreenHub and Diversity in Australian Media to support/ provide opportunities for diverse voices, options and greater diversity in arts and screen reviews and articles. First published 27 August 2021 on Screenhub.